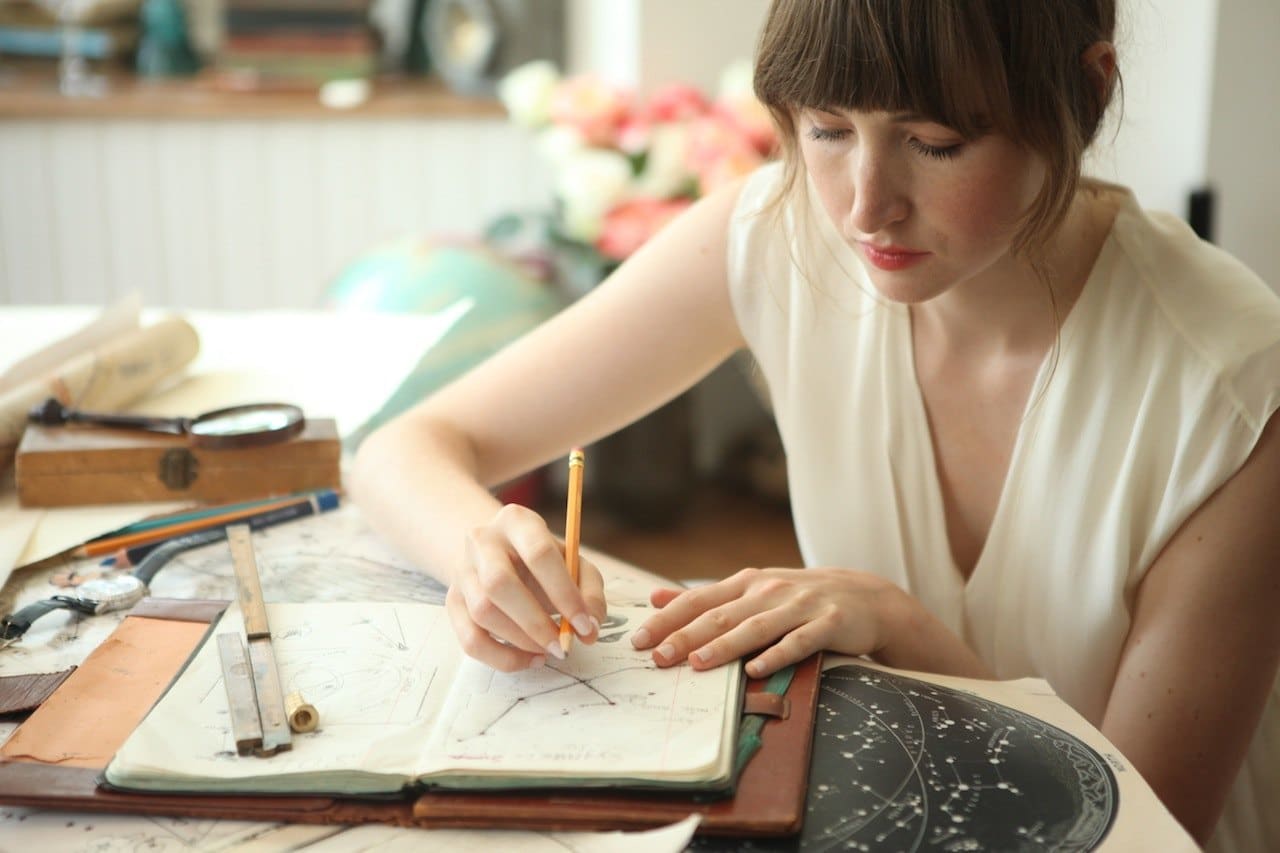 "Una historia de la antigüedad clásica en tres partes, inspirada por el Rendez-Vous Celestial, un reloj diseñado con románticos detalles que permiten encuentros fugaces, y momentos inolvidables y que hace que cada tic sea un momento único"
A través de su estrecha relación con el mundo del cine, Jaeger-LeCoultre ha apoyado y rendido tributo a la creatividad de los cineastas durante muchos años. Con motivo de la celebración de los 180 años de creaciones relojeras, Jaeger-LeCoultre decidió unirse a ELLE y consolidar la pasión que comparten: su pasión por la creatividad y el cine.
La historia comienza un día de primavera en New York, durante la presentación del reloj Rendez-Vous Celestial, una cuidada obra de arte inspirada en el cielo. Cuando el joven y brillante cineasta Ry Russo-Young descubrió su profunda esfera azul, con la espectacular visión del mapa del cielo en piedra lapislázuli, y la estrella que simboliza el momento de una rendezvous, nació su película: el mito de Leda y Zeus y su relación con la constelación cisne.
El mito de Leda y Zeus: Los amantes de las estrellas cruzadas
Este tres capítulos del cortometraje protagonizado por Kate Lyn Sheil y Josué Elan adoptan la idea de una «cita con el cielo» y crea una narrativa en la que dos personas se reúnen para tener una experiencia celestial juntos.
Basado en la mitología griega, la constelación Cygnus cuenta la historia de Zeus disfrazado de cisne para seducir a Leda, madre de Helena de Troya. En esta versión del mito de Cygnus, Leda es quien busca a Zeus. Ella usa la estrella móvil del Rendez-Vous Celestial para guiarla por este épico viaje. Leda, fuera la constelación Cygnus, viaja por el mundo para encontrar a Zeus y, juntos, ven la constelación del cisne Cygnus en movimiento a través del cielo.
Ry Russo-Young
Ry Russo-Young estudió actuación en HB Studios y Lee Strasberg Institute, y ha aparecido en películas como Hannah Takes,The Stairs and The Color Wheel. Se graduó en cine en la Universidad de Oberlin. En 2009, Russo-Young's presentó You Won't Miss Me en el Sundance Film Festival y ganó Gotham Independent Film Award. Su película Nobody Walks se estrenó en el Festival de Cine de Sundance de 2012 protagonizada por John Krasinski, Olivia Thirlby y Rosemarie Dewitt. Escrita junto a Lena Dunham, la película ganó un premio especial del jurado en Sundance y fue estrenada en cines en 2013 por Magnolia Pictures. Actualmente está escribiendo una nueva película y un proyecto de Bravo llamado Witch Hunt.
Cuando Jaeger-LeCoultre y ELLE entrevistaron a Ry durante el rodaje de la película en la encantadora zona de North Fork (Suffolk County, New York) ella confesó "Cada vez que estoy en una zona rural y miro hacia el cielo lleno de estrellas o la luna, me siento como que estoy experimentando un acontecimiento celestial. Yo crecí en la ciudad, así que supongo que nunca tuve las estrellas de esa manera." Su sensibilidad a la preciosidad de tiempo y el ingenio detrás de la creatividad de la relojería, sin duda, fortalece la colaboración de una manera muy orgánica. "Me inspiré en la historia de la propia Rendez-Vous Celestial. […] Hay sólo un puñado de artesanos capaces de ejecutar con este nivel de habilidad. […] Me gustó esta idea tan romántica de los artesanos en un mundo aislado, haciendo tiempo para que otros puedan disfrutarlo. Quería que las películas tuvieran la misma cantidad de cuidado y delicadeza que aprendí que se necesita para completar cada pieza."
La trilogía de LEDA & ZEUS a partir del 21 de Octubre en ELLE.com y a traves de todas las plataformas de comunicación de Jaeger-LeCoultre… El 28 de Octubre, se celebrará una cena en New York en honor al trabajo de Ry Russo-Young.