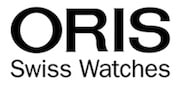 Oris Big Crown
Tras los Propilot y ProPilot X, el Big Crown es el reloj de piloto más clásico de Oris, una de las marcas pioneras en relojes para la aviación. El mítico y representativo Big Crown de 1938 es el reloj que inspira la actual colección, relojes de caja redonda, líneas suaves y proporcionados. El diámetro mayor en los Big Crown lo copan modelos de 40 mm, ya que un tamaño mayor no tendría mucho sentido en un reloj de aura clásica, más retro.
Oris Big Crown Pointer Date
Lo más característico de estos relojes es la visualización de la fecha, en esta ocasión indicada por una aguja en el perímetro de la esfera. La indicación de horas, minutos y segundos se caracteriza por los números arábigos, que junto con índices y agujas, van tratados con Superluminova C1/C3 para garantizar la óptima visualización en cualquier condición de luz. La mayoría de ellos, incluso modelos de 38 mm, salvo los que incluyen el nuevo calibre que veremos a continuación, montan el Calibre Oris 754, con base en el Sellita SW 200-1 y 38 horas de autonomía.
Oris Big Crown Calibre 403
El Calibre 403 es la última incorporación tecnológica a esta colección, un movimiento de carga manual, fabricado internamente por Oris y que ofrece una magnífica reserva de marcha de cinco días, con indicador en la parte trasera. Tiene propiedades antimagnéticas y cuenta con una garantía de 10 años, mismo periodo recomendado para realizarle un mantenimiento. Por el momento, este calibre se ofrece en dos referencias de 38 mm, con cristal de zafiro tanto para proteger la esfera como para dejar ver el movimiento en la parte trasera.
A diferencia de las versiones con el otro calibre, la aguja que indica la fecha tiene una punta clásica, no abierta en forma de media luna como en los otros casos. El segundero se ubica en una subesfera a las 6 horas. Las referencias y precios actuales son:
01 473 7786 4065-07 5 19 22FC Big Crown Calibre 473, 38 mm, esfera azul claro: 4.200 euros
01 403 7776 4065-07 5 19 11 Big Crown Pointer Date Calibre 473, 38 mm, esfera azul oscuro: 3.500 euros
Oris Big Crown Watches
Haciendo un resumen de los relojes de la colección Big Crown, en sus variantes de esfera pueden encontrarse con brazalete o correa de piel para los modelos de 40 mm, de acero o de bronce. Las preciosas referencias 01 754 7741 4365-07 5 20 71 y 01 754 7741 4365-07 5 20 58, de 40 mm, y la 01 754 7749 4365-07 5 17 66, en 36 mm, con caja de acero, van realzadas por un bisel de bronce, en un sutil detalle bitono o mixto muy atractivo. Completan la serie dos ediciones limitadas, Wings Of Hope Limited Edition en acero y 40 mm, y Wings Of Hope Gold, de oro amarillo de 18 quilates y el Calibre 401. Este reloj, el más costoso de la gama, tiene un precio de 16.500 euros.
Oris Big Crown Red
Las actuales referencias de esfera roja son 4, dos modelos de acero (con brazalete o correa) y dos relojes de bronce, igualmente con opción de brazalete, también de bronce, o correa de piel. Sin duda el tono rojo oscuro, casi granate, combina excepcionalmente con el cálido color del bronce, un acierto estético por parte de Oris.
Oris Big Crown Blue Dial
Además de las dos ediciones con Calibre 403 que hemos visto, los modelos con esfera azul incluyen dos referencias de bronce de 40 mm, la 01 754 7741 3165-07 8 20 01, con brazalete de bronce, y la 01 754 7741 3165-07 5 20 58BR, con correa de piel. En la misma configuración pero en acero y esfera azul grisáceo tenemos también dos Big Crown Pointer Date, el 01 754 7741 4065-07 5 20 63, con brazalete también de acero, y el 01 754 7741 4065-07 8 20 22, con correa. Las 3 referencias que hemos citado anteriormente, de acero con bisel en bronce, completan los relojes en azul.
Oris Big Crown Automatic
Salvo los relojes con Calibre 403, el novedoso movimiento de carga manual, todos los relojes de la colección Big Crown son automáticos, tanto los que montan el Calibre 754 como los que incorporan el 400, el movimiento de última generación fabricado por Oris.