Hublot también celebra el Año del Conejo con un reloj de edición especial limitada de su colección Spirit of Big Bang. Una fusión de la cultura tradicional china con la alta relojería contemporánea representada artísticamente por una esfera creada una pintura única de la artista china Wen Na, aclamada como una de las principales jóvenes artistas chinas contemporáneas por su distintivo estilo artístico.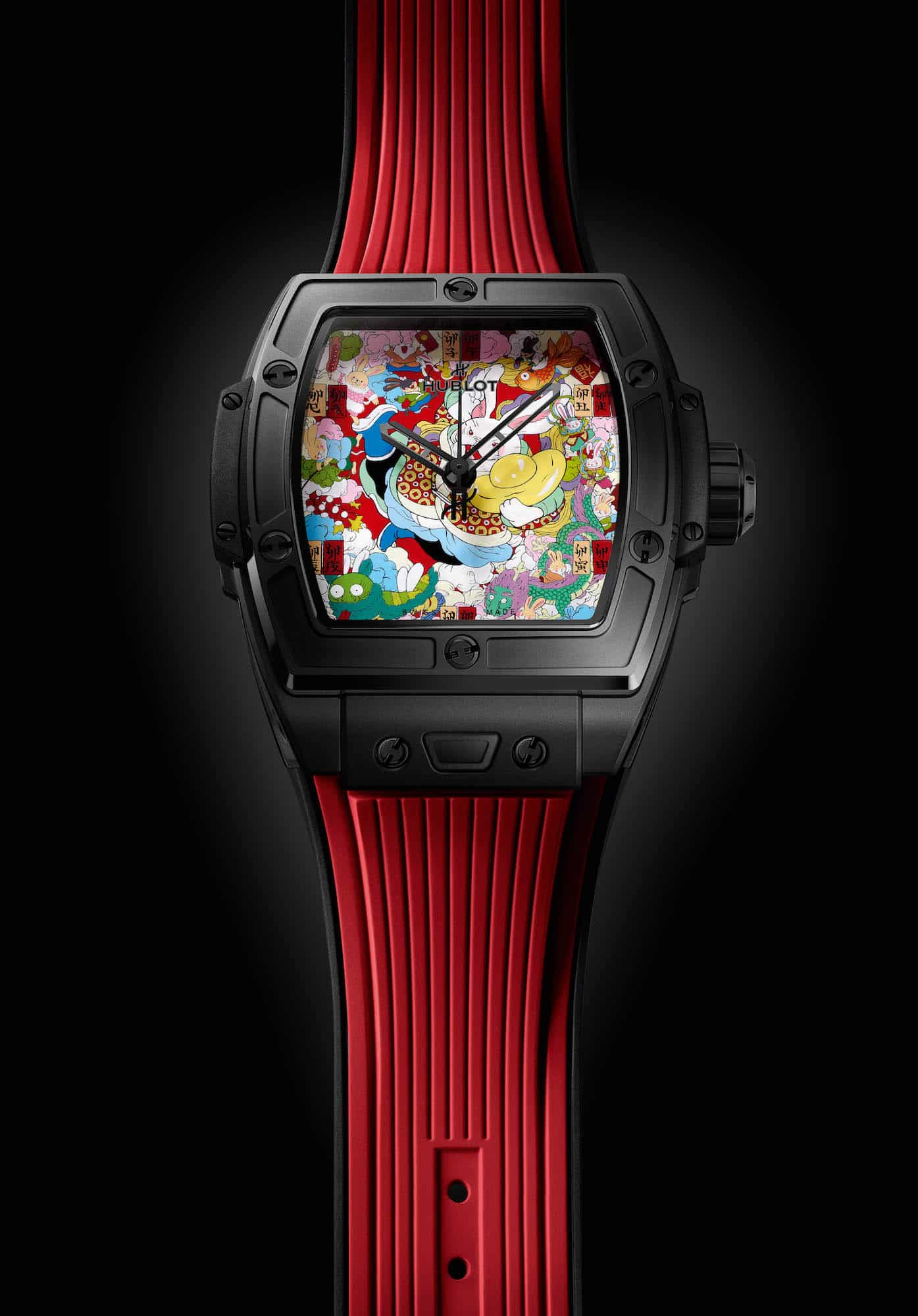 Inspirándose una vez más en el concepto de la marca «Art of Fusion» de Hublot, Wen Na ha interpretado las doce ramas terrenales, un símbolo del calendario chino tradicional, con su imaginación artística para representar las distintivas 12 horas dobles.
Una obra de arte en la esfera
Un grupo de simpáticos conejos divirtiéndose con la danza del león, sosteniendo petardos u otras actividades, marcan los maravillosos momentos de cada una de las dobles horas.
La pintura temática del Año del Conejo retrata una escena festiva en la esfera con conejos juguetones en diferentes horas dobles. Gracias a la exquisita artesanía de la marca, cada esfera pintada a mano es única. La representación de los marcadores de hora ha adoptado una expresión artística que deriva de las tradicionales doce Ramas Terrestres.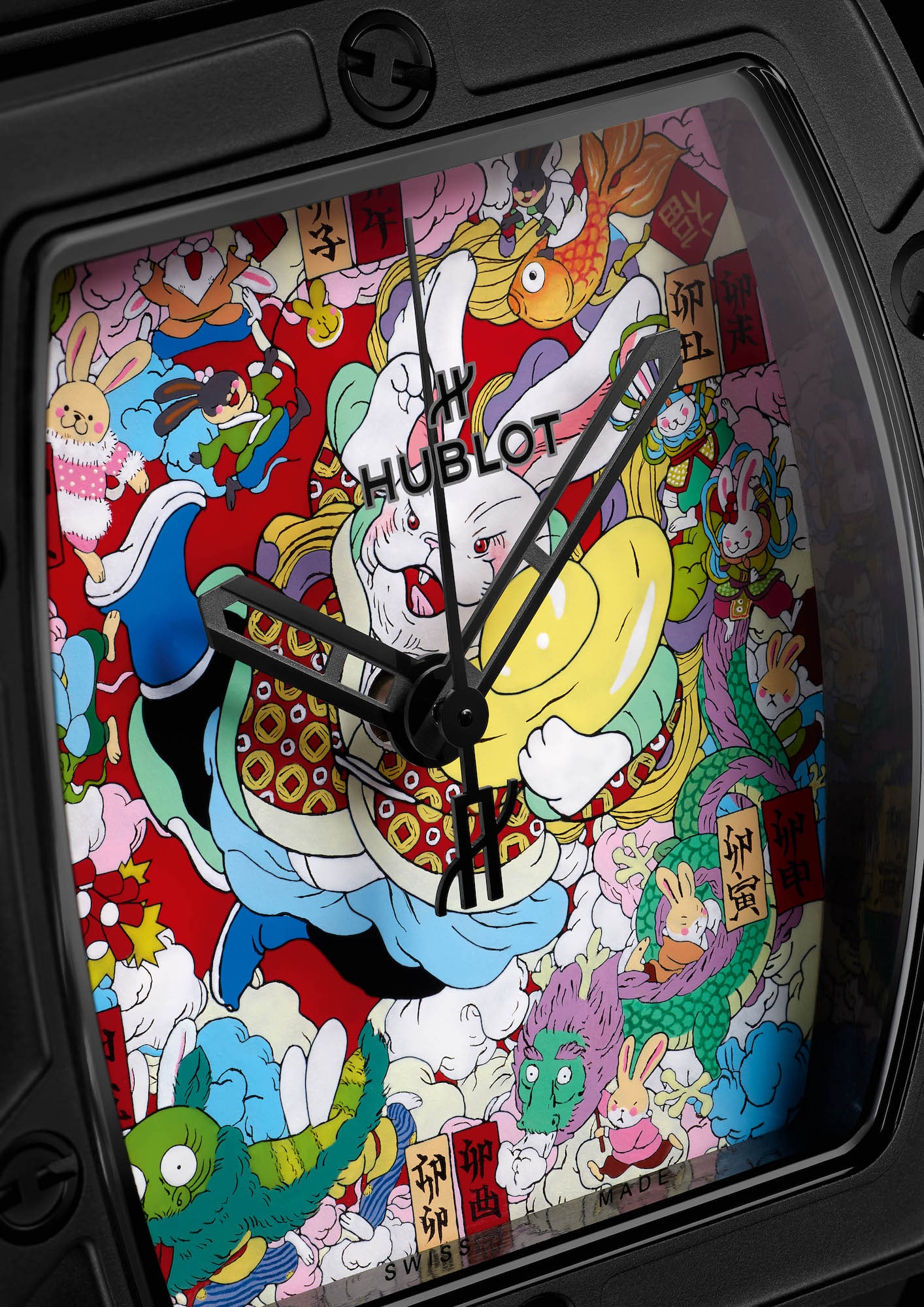 Montando la reconocible caja en forma de tonel de la línea Spirit of Big Bang, en 42 mm y con un grosor de 13,85 mm, esta referencia incorpora todos los elementos de diseño clásicos de los estos relojes: los seis tornillos en forma de H en el bisel, las asas a ambos lados de la caja, la corona atornillada de goma sobremoldeada y decorada con la icónica H, y construcción tipo sándwich.
Además, el exterior, de cerámica negra pulida con chorro de arena proporciona un contraste perfecto con la hermosa pintura de la esfera.
En el corazón de esta exclusiva edición limitada a 12 unidades, late el movimiento automático HUB1710, con una reserva de marcha de 50 horas.
Dotación, referencia y precio
Se incluyen dos correas, una de tela negra con cierre de tipo hebilla de cerámica negra y otra de caucho estructurado con líneas negras y rojas con hebilla desplegable de cerámica negra y titanio revestido de negro. Este referencia 646.CI.0610.NR.WNA23 tiene un precio de 41.000 euros.