Oris ha presentado dos novedades en el Watches and Wonders 2023. Vemos hoy este nuevo ProPilot X Kermit Edition, en un tono verde muy claro y juvenil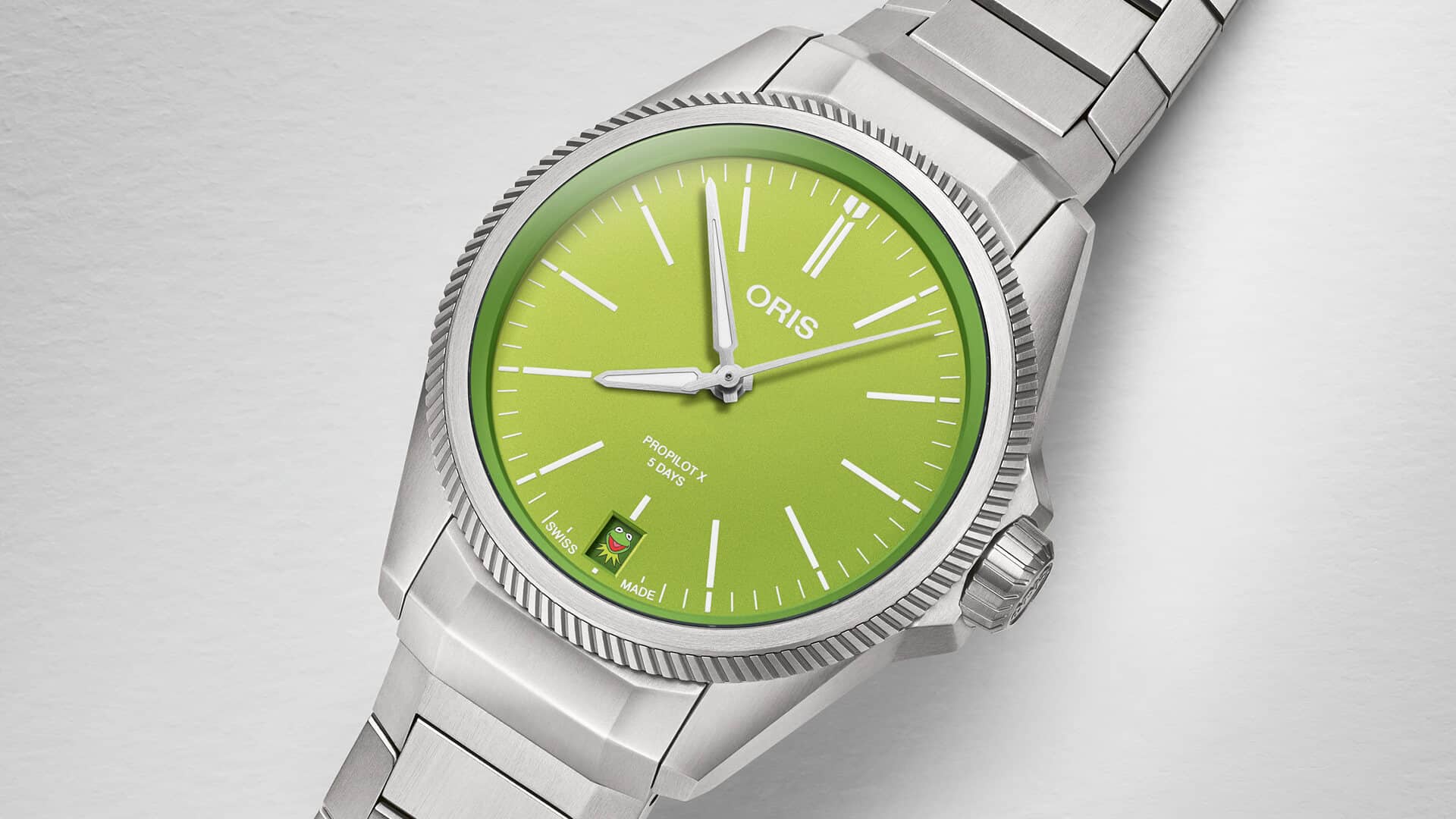 La vanguardista línea ProPilot X se actualizó el año pasado con el Calibre 400, dando un buen empujón a esta colección, característica por su sencillo y robusto diseño, contemporáneo y técnico, y que ahora se enriquece con un desenfadado modelo en un llamativo color verde. El calibre 400, movimiento automático creado por Oris y que ofrece una reserva de marcha de 120 horas, además de una precisión cronométrica, se presentó en 2020, demostrando la seriedad con la que Oris estaba implementando su Programa de creación de movimientos. Se esperaba que el Calibre 400 equipara los modelos de gama media de la marca, pero la realidad es que ha ido copando la mayor parte del catálogo actual, una agradable sorpresa también para las líneas de relojes de piloto, como este nuevo ProPilot X Kermit Edition, una pieza que sin duda sorprenderá aún más al natural.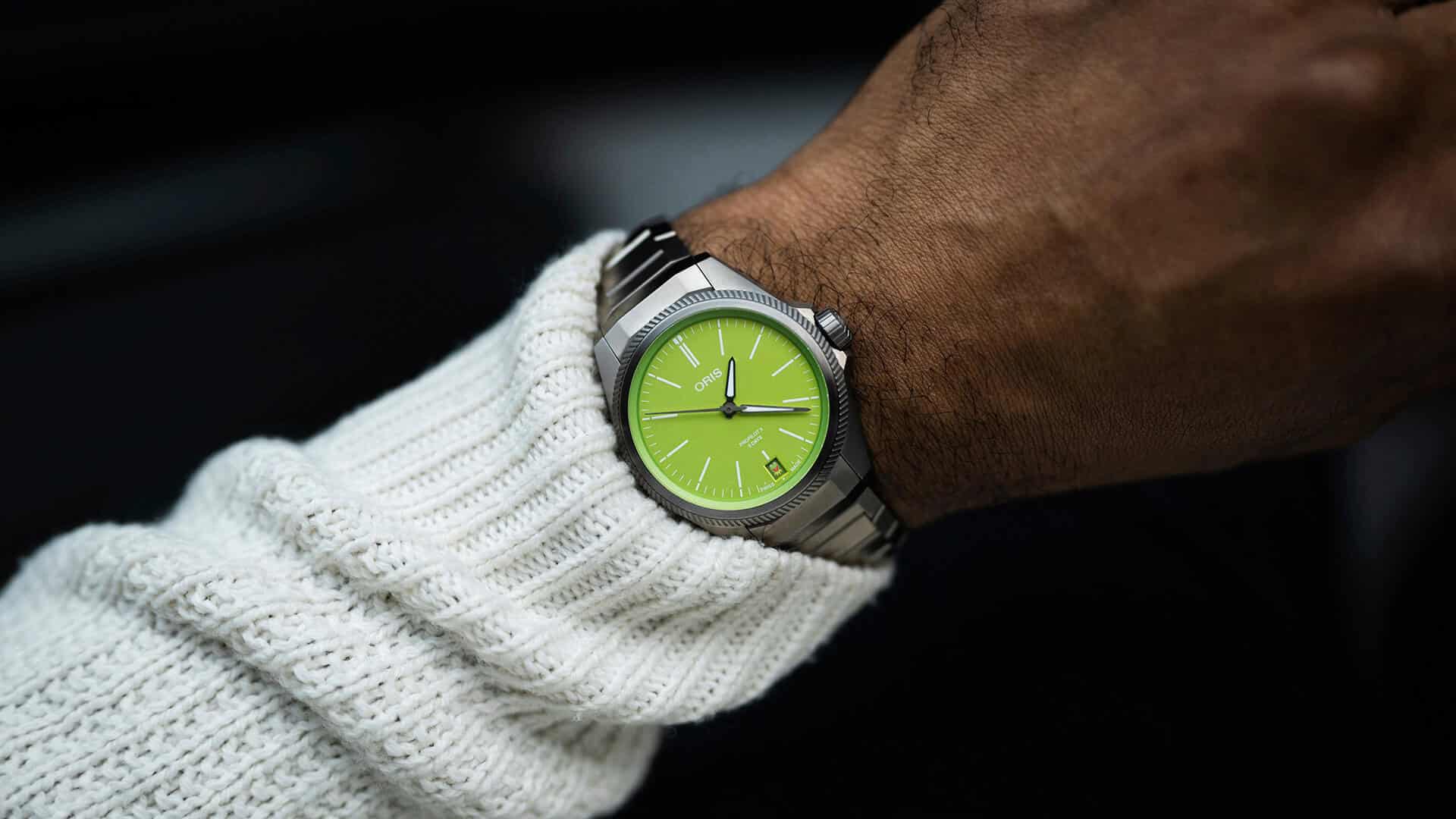 Un toque de informalidad para un reloj muy serio
Los Propilot X son relojes instrumentos bastante serios en cuanto a sus características. En contraste, al menos en esta nueva referencia, la apariencia es sin duda mucho menos formal. La parte seria comienza con la caja, en titanio y de un aspecto afilado. Con 39 mm de diámetro, bisel estriado y una corona atornillada protegida por dos protectores, la construcción consta de varias partes, con un cristal de zafiro tanto para el frontal como para la parte trasera, garantizando una resistencia al agua de hasta 100 metros. En la esfera, los índices y la pista de minutos perimetral van impresos, sin números y sobre una superficie limpia. Las manecillas, de acero y aspecto tosco, van rellenas de Super-LumiNova, contribuyendo a una visualización más realista que legible. Completando el reloj, el brazalete, integrado, está también construido en titanio, con un cierre desplegable y el sistema «Lift» de Oris, de manejo fácil y seguro. Como hemos mencionado, la reserva de marcha es de 5 días y la precisión es excelente, de -3/+5 segundos diarios, dentro de los parámetros COSC.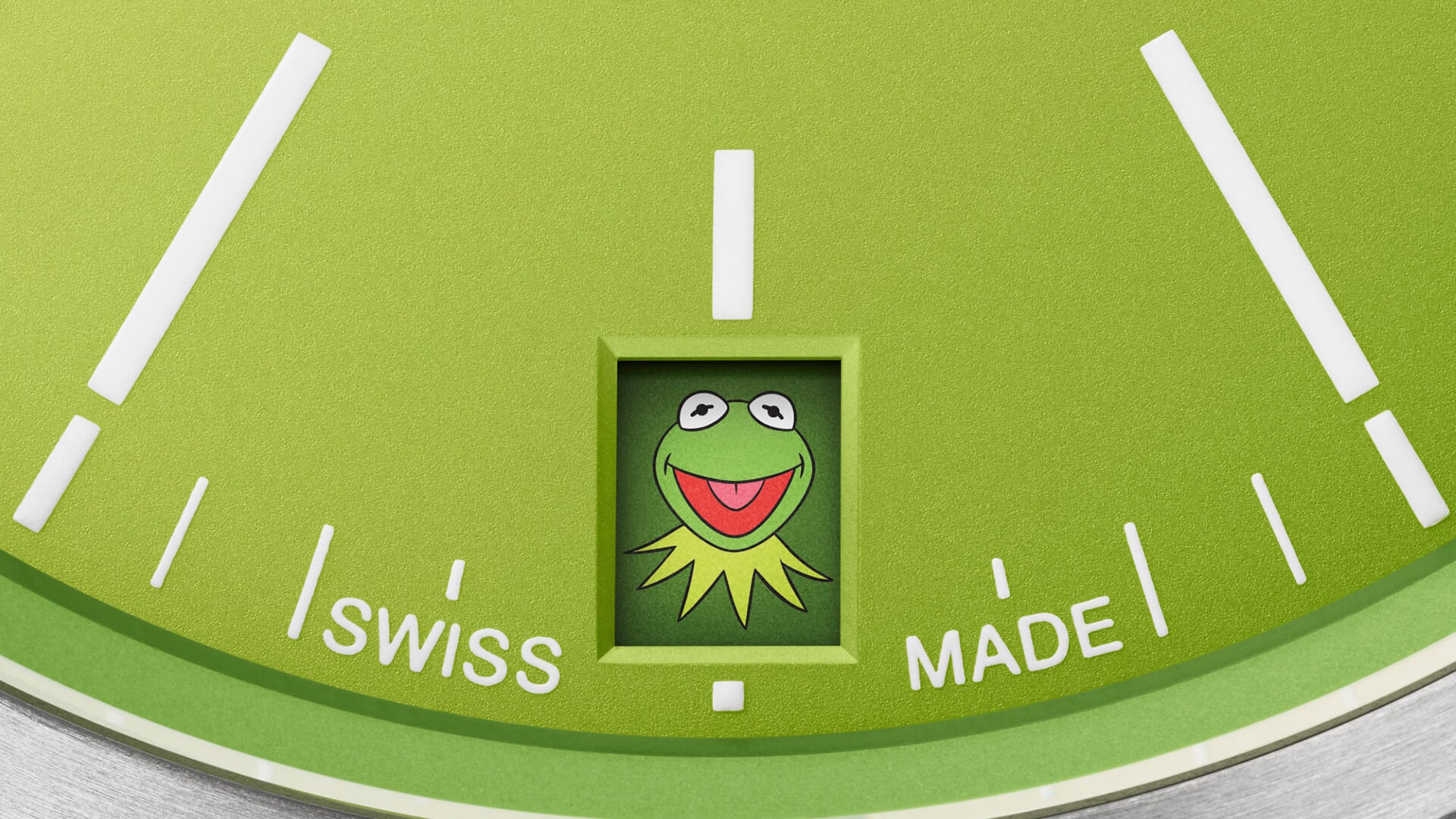 La parte no tan seria del Propilot X Kermit Edition es el color de la esfera, verde lima, un tono que no sorprende, viendo la esfera rosa salmón del Propilot X Calibre 400 del pasado año. Siguiendo con la informalidad, en cuando a la ventana de fecha, el primer día de cada mes (el Kermit Day) mostrará una imagen feliz y sonriente de Kermit the Frog (Gustavo en España), el mítico personaje de los Muppets que tanto entretenimiento ha proporcionado a varias generaciones en todo el mundo desde hace décadas.
Referencia y precio
Este reloj, de creativa colaboración con Disney, sutil y divertida, es la referencia 400 7778 7157 0720 01 TLC. Disponible a partir de abril de este año, el precio será de 4.400 euros.