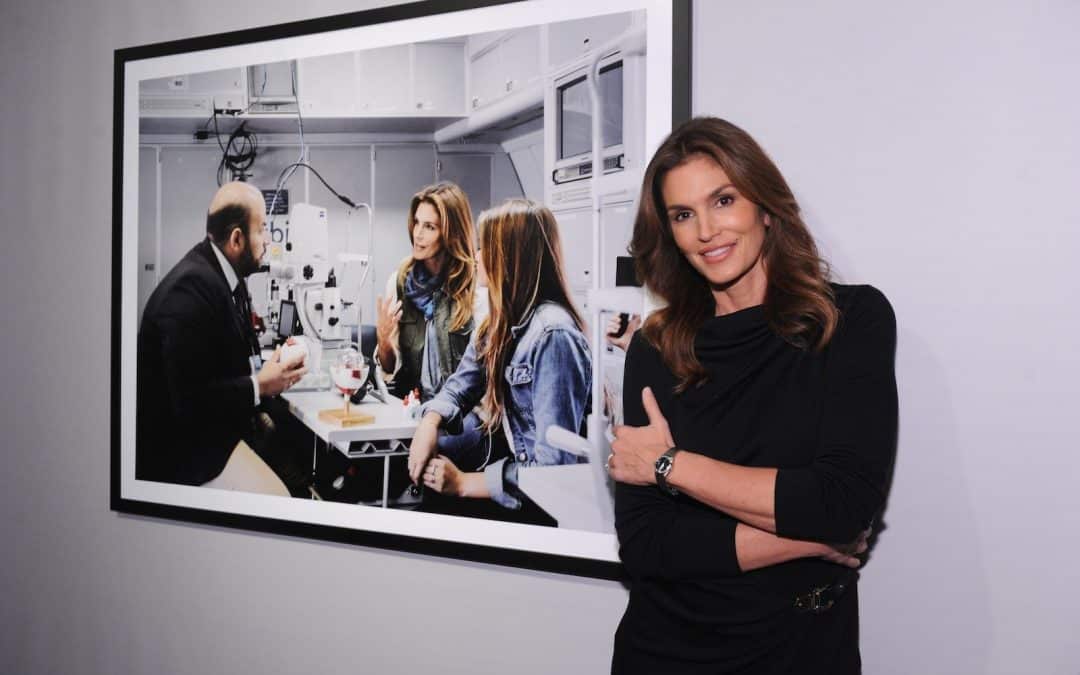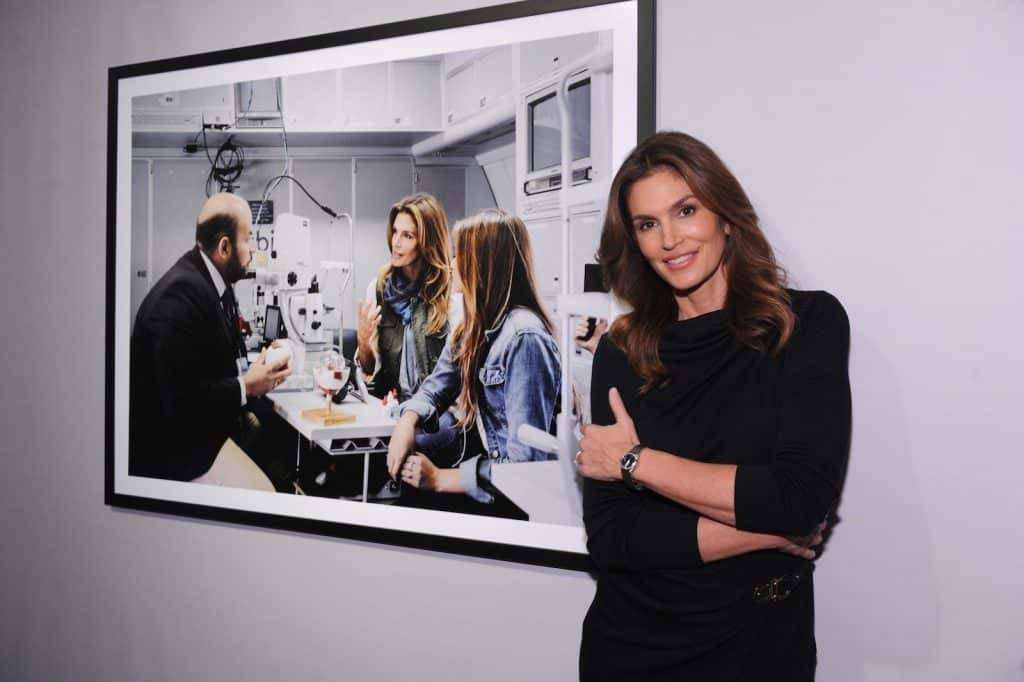 OMEGA, la prestigiosa marca relojera suiza, celebró la semana pasada un evento en la Historical Society de Nueva York para celebrar el lanzamiento de The Hospital in the Sky, un documental sobre el hospital ocular aéreo de Orbis International.
La narradora del documental, la embajadora de OMEGA Cindy Crawford, acudió al acto junto a su familia y Stephen Urquhart, presidente de OMEGA, y Jenny Hourihan, CEO de Orbis International. "Este es un documental increíble", dijo Urquhart inmediatamente después de la proyección. "Es un honor estar vinculado con él. La vista es algo esencial y para la gente que trabaja en OMEGA colaborar con una organización como Orbis nos aporta motivación. Nos sentimos involucrados en lo que hace Orbis."
Orbis International es una organización sin ánimo de lucro dedicada a facilitar atención oftalmológica de calidad y tratamientos contra la ceguera evitable en todo el mundo. Y también forma a profesionales de la salud en las regiones más remotas el mundo. Hourihan destacó "Formamos a personas que se convierten en capaces de facilitar cuidados médicos en sus comunidades y cambiar sus vidas. Cualquiera que vea este documental verá el poder de lo que hacemos."
El hospital ocular aéreo de Orbis, un avión jumbo especialmente preparado, es un hospital oftalmológico móvil y un lugar para la enseñanza completamente equipado.
The Hospital in the Sky es una co-producción de 48 minutos de OMEGA y Orbis. Documenta un día de la embajadora de OMEGA Cindy Crawford y su hija Kaia a bordo del hospital aéreo en Trujillo, Perú. "He tenido numerosas oportunidades de hacer grandes cosas, pero este viaje fue algo verdaderamente especial", señaló Crawford. "Compartir una experiencia así con mi hija y ver de primera mano el trabajo que están haciendo los médicos fue increíble."
Este es el segundo documental producido por OMEGA y Orbis International. El primero, Through Their Eyes, estuvo protagonizado por Daniel Craig, que visitó el hospital ocular aéreo durante su parada en Mongolia.
A la proyección del documental le siguió un cóctel de bienvenida y una exposición fotográfica de Alex Majoli que documentaba el viaje. La DJ Hannah Bronfman puso música al evento.
Tráiler del documental: