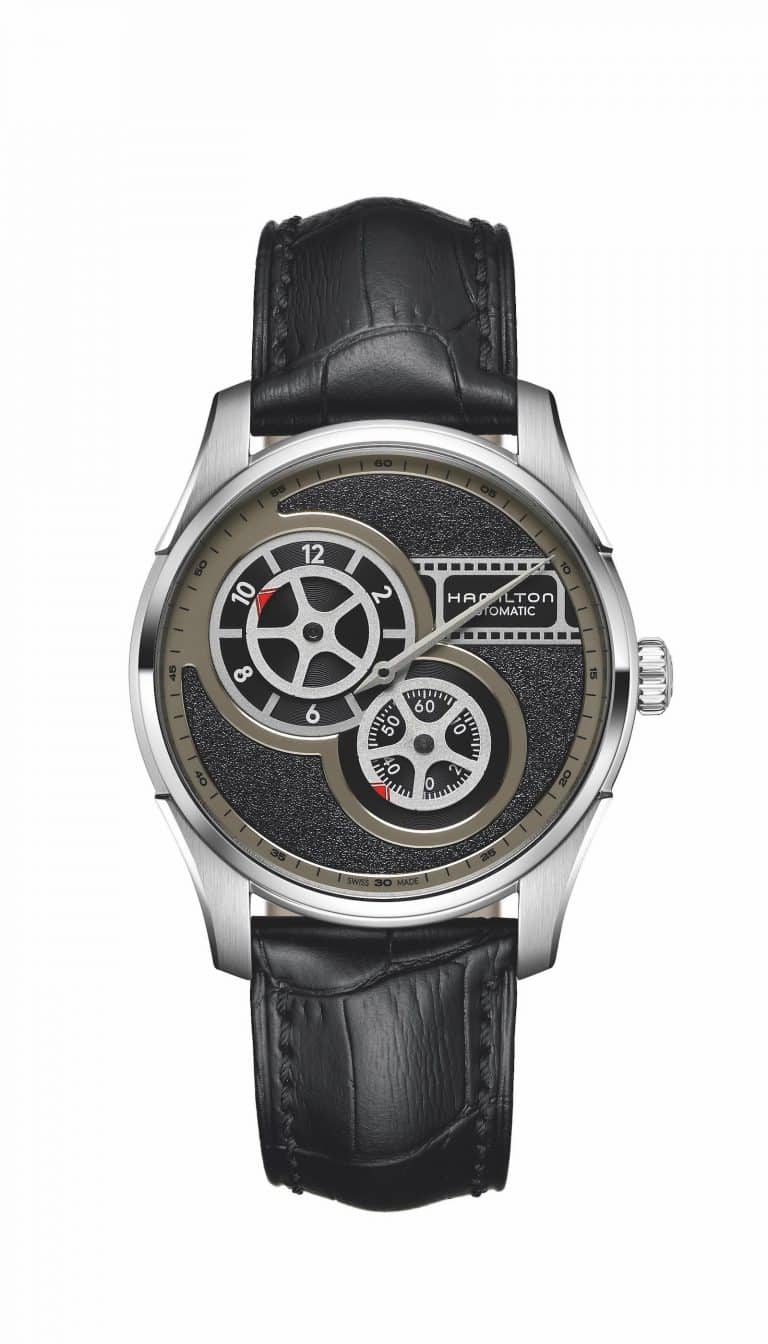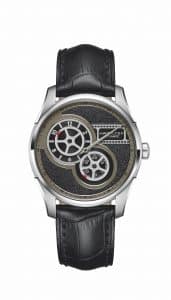 Para Hamilton es un orgullo presentar la edición Jazzmaster Regulator Cinema, un tributo a su colaboración con la industria cinematográfica y a la 10.o edición de los premios Hamilton Behind the Camera Awards.
El Jazzmaster Regulator Cinema aúna tradición e innovación, liberando los minutos de la visualización de las horas con un sorprendente diseño asimétrico que evoca los carretes giratorios de las antiguas cámaras de cine. El fondo de la caja presenta un carrete de película cinematográfica impreso y el número de la edición. Además, ofrece una vista al extraordinario movimiento automático H-12 de fabricación suiza.
Este reloj se entregó a los galardonados y presentadores de la 10. a edición de los Hamilton Behind the Camera Awards, en Los Ángeles.
Datos técnicos del Hamilton Jazzmaster Regulator Cinema Edition (H42605731)
Caja 42 mm, acero
Esfera Negra con acabado graneado
Agujas Color níquel
Mecanismo Regulador H-12 automático con reserva de marcha de 38 horas
Correa / Brazalete Piel negra con motivo cocodrilo y cierre desplegable de acero
Cristal Cristal de zafiro curvado con tratamiento antirreflejos
Resistencia al agua 5 bares (50 m)
Características especiales Grabado especial en el fondo de la caja
PVP R 1.075 €