Regreso a los orígenes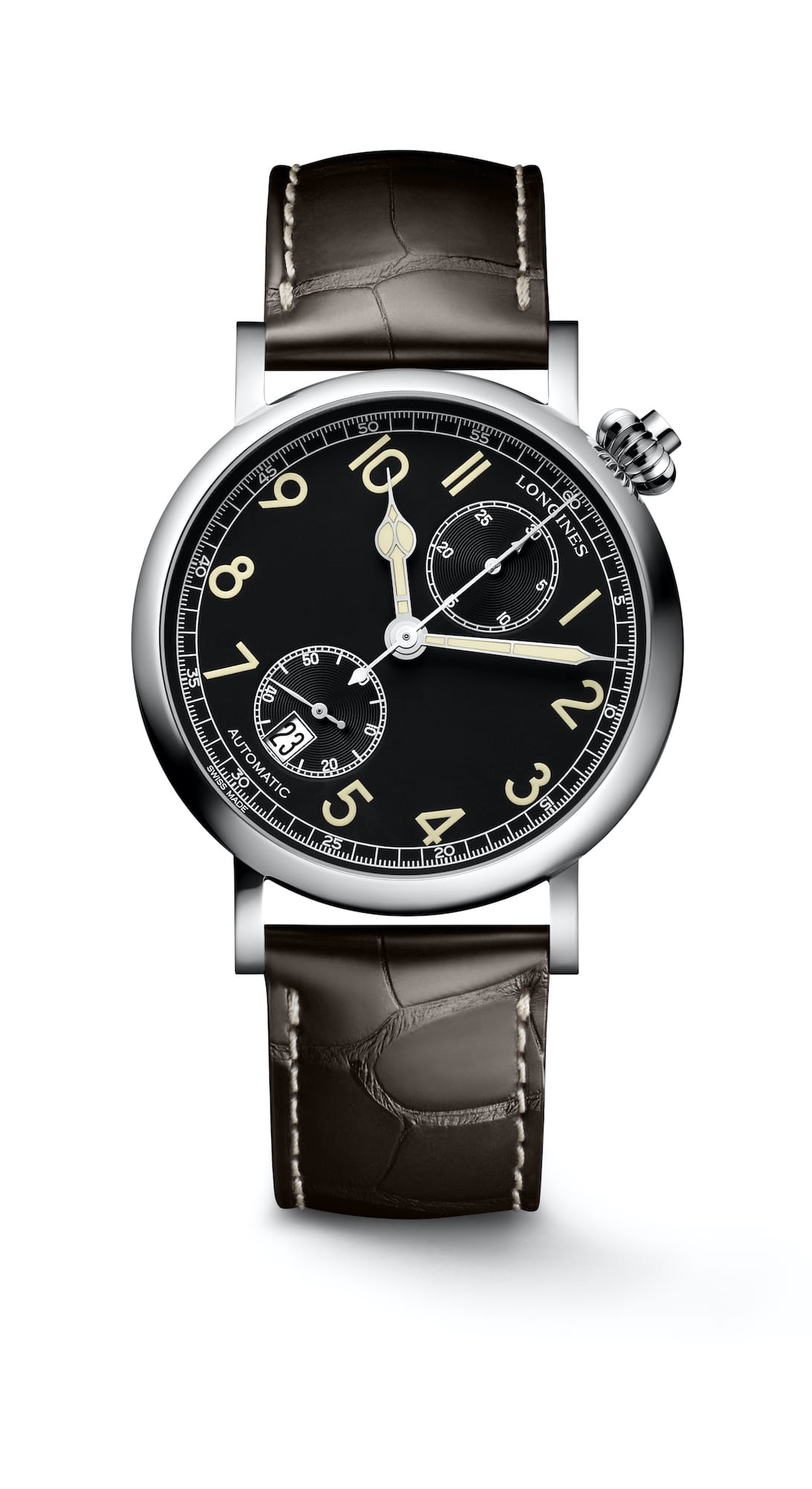 Longines reinventa una de las piezas emblemáticas de su patrimonio en la nueva versión de The Longines Avigation Watch Type A-7 1935. Muestra de los lazos históricos de la marca con el mundo de la aviación, este cronógrafo es una nueva interpretación de un modelo Type A- 7 ideado para el ejército del aire americano en 1935. Esta nueva versión de esfera negra desplazada enriquece la línea Heritage Longines.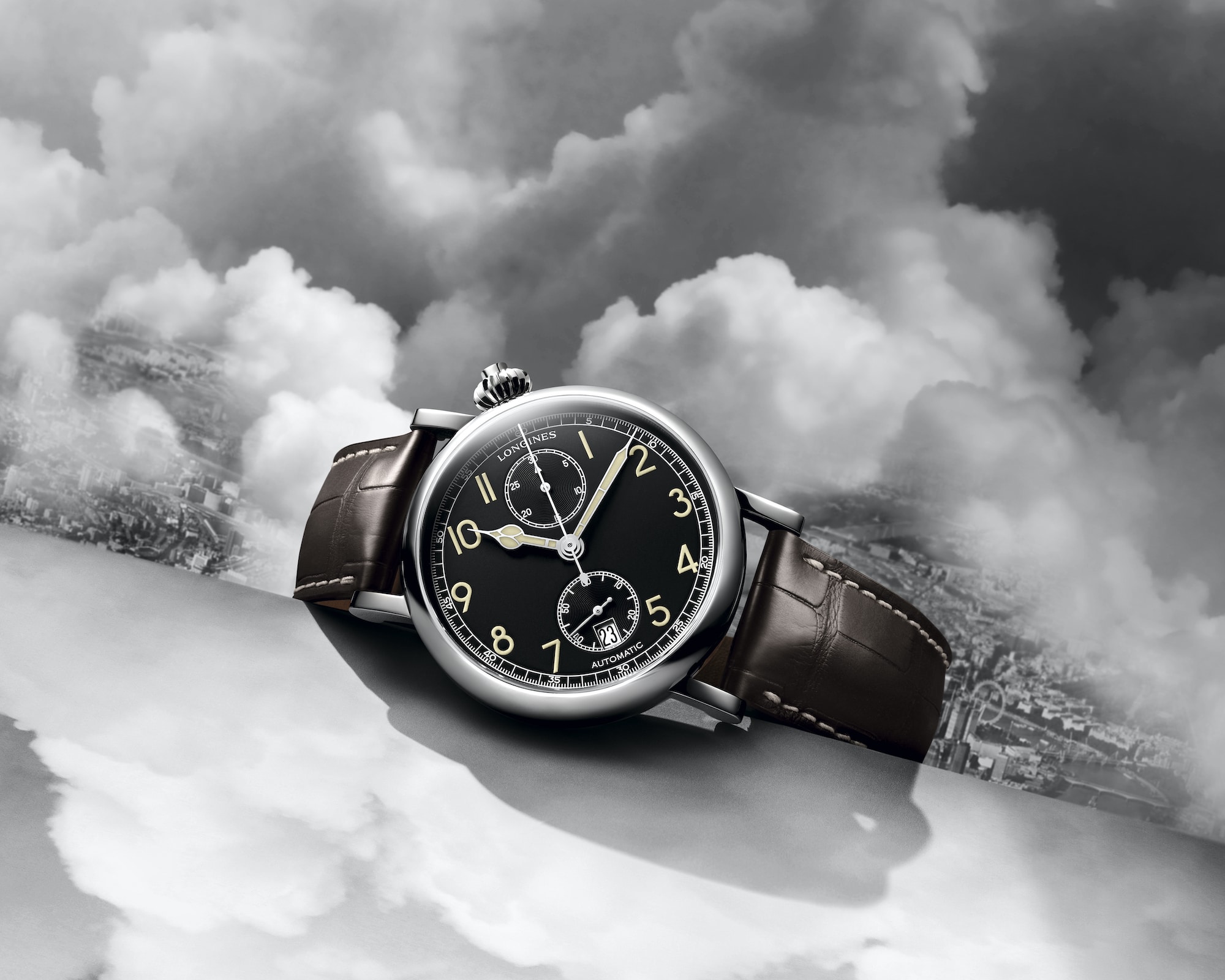 The Longines Avigation Watch Type A-7 1935 rinde homenaje a la época dorada de la aviación. En efecto, Longines está vinculada al universo de la aeronáutica y a sus pioneros desde comienzos del s. XX. En este caso, la marca se inspira en un modelo encargado por el ejército del aire en 1935. Para poder conseguir la mención «Type A-7» de la US Army y poder ponerlo a disposición de sus pilotos, este reloj debía ceñirse a un pliego de condiciones muy riguroso en términos de estética, durabilidad y precisión.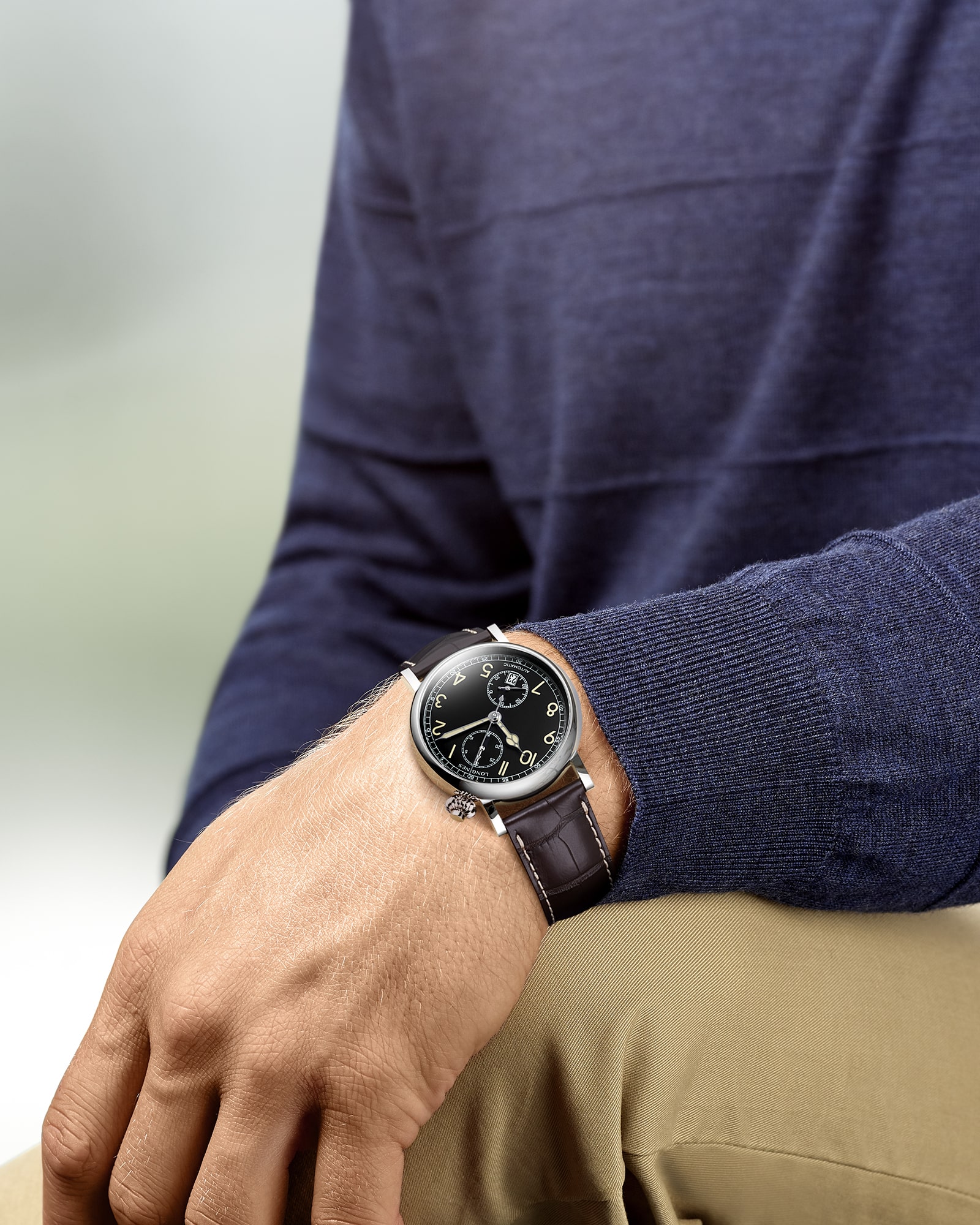 Fiel al modelo original, la nueva versión de The Longines Avigation Watch Type A-7 1935 se distingue por su esfera negra desplazada 40° a la derecha. Esta orientación particular permite a los pilotos leer las indicaciones sin soltar los mandos del avión.
Para facilitar el uso del reloj en el aire (incluso con guantes), la corona acanalada de las 12 horas permitía controlar las funciones del cronógrafo: inicio, parada y reset solo presionando el monopulsador. Hoy, The Longines Avigation Watch Type A-7 1935 recupera este diseño singular.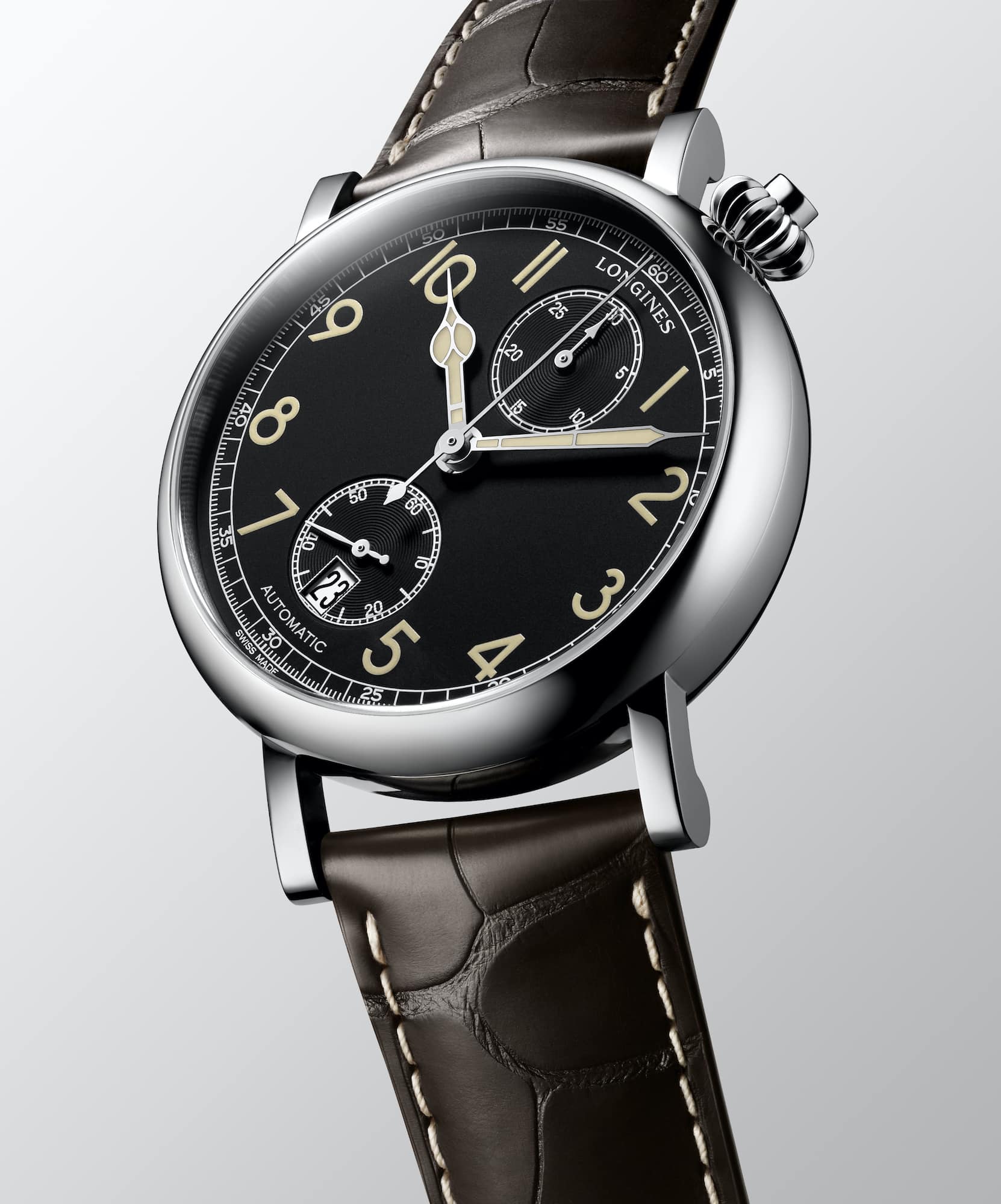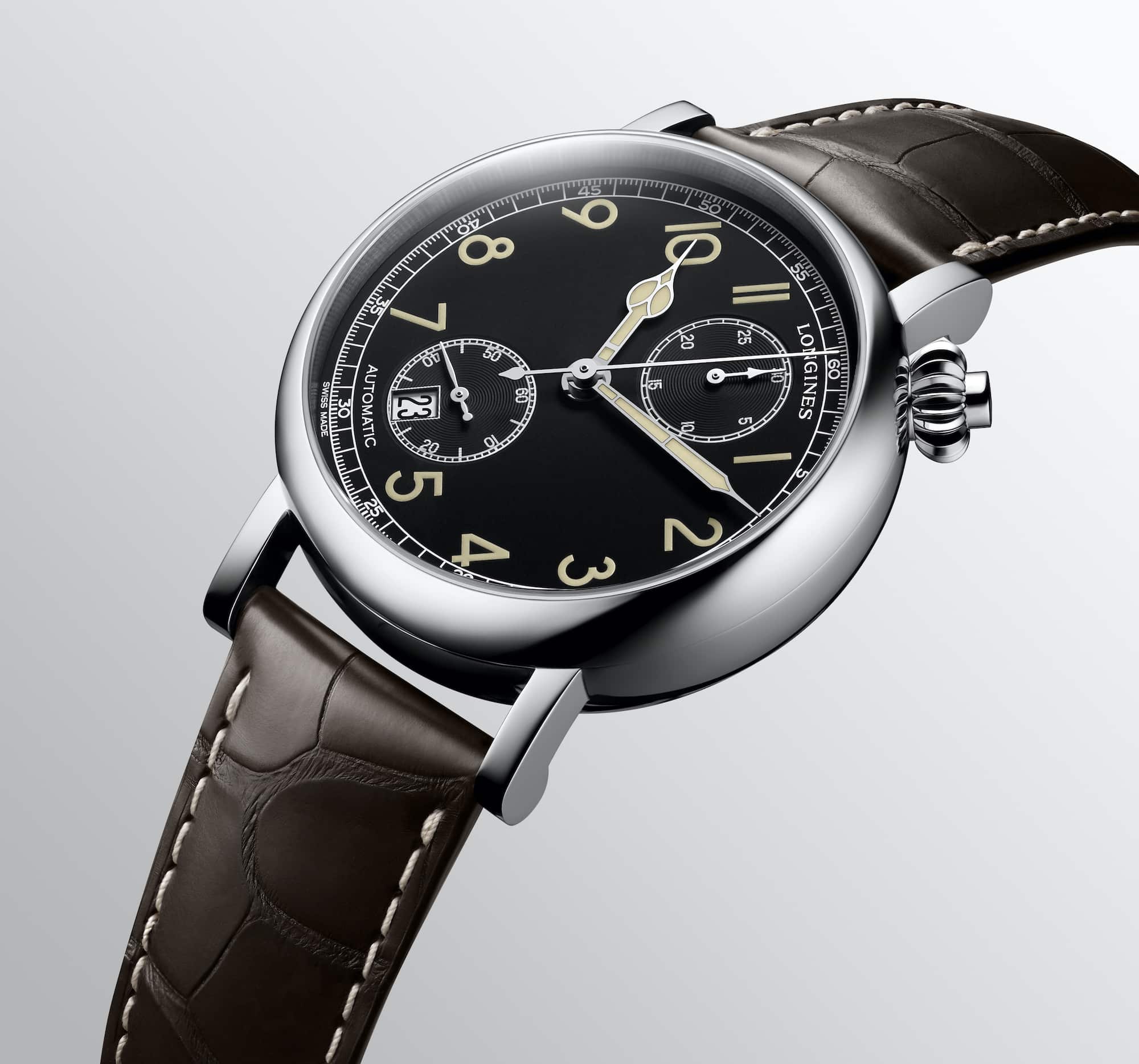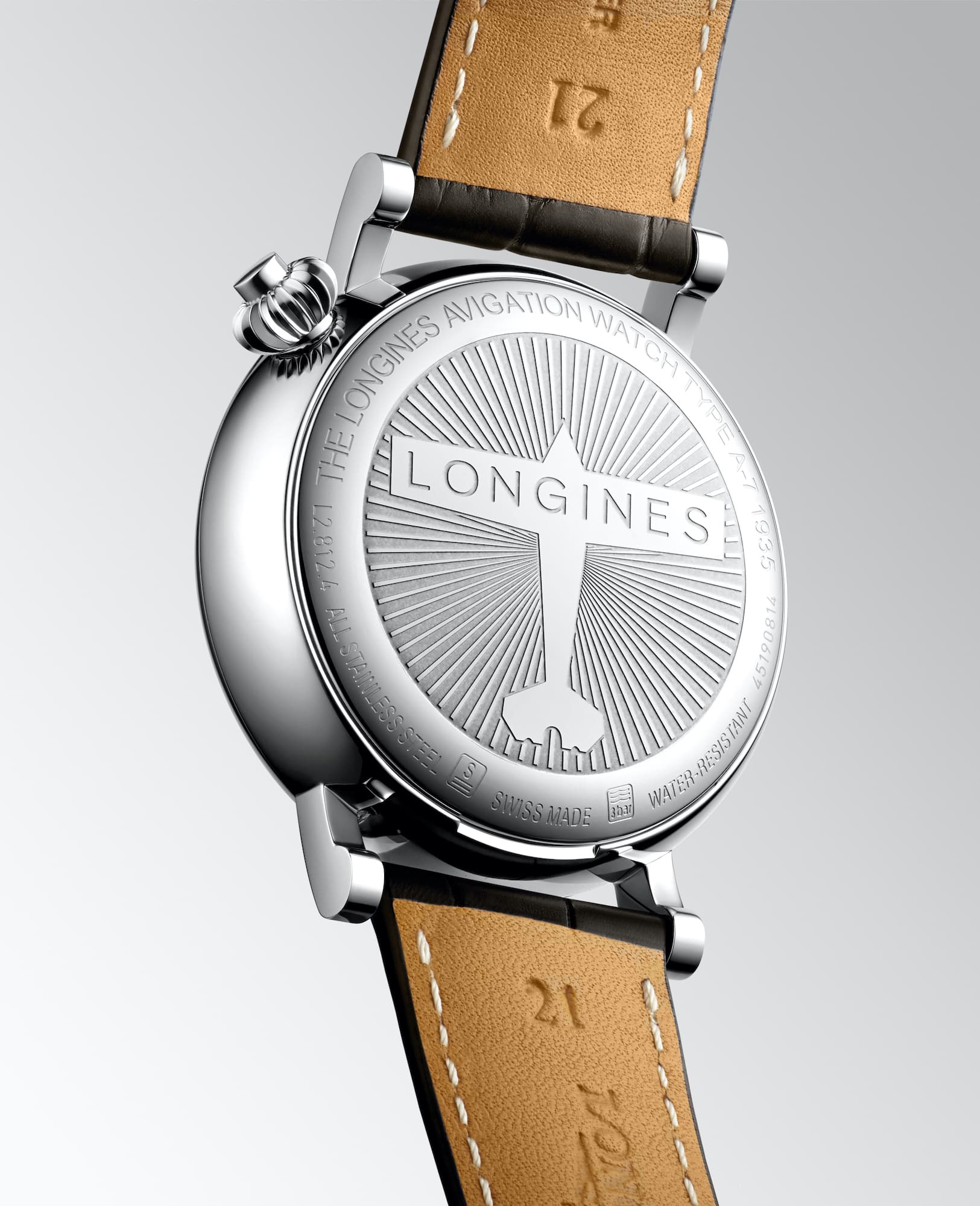 Su caja de acero inoxidable de 41,00 mm de diámetro alberga un movimiento cronógrafo con rueda de pilares (L788.2) desarrollado en exclusiva para Longines.
También recupera las características del modelo histórico, y la esfera negro mate decorada con números árabes de gran tamaño y con temporizador graduado consigue una legibilidad óptima. Esta composición sobria se completa con elegantes agujas de estilo «catedral» recubiertas de Super- LumiNova®.
Este nuevo modelo de The Longines Avigation Watch Type A-7 1935 sobre correa de cuero marrón llega para acompañar a una versión de esfera color blanco lacado que se lanzó en 2016.
Ficha técnica del The Longines Avigation Watch Type A-7 1935
NÚMERO DE REFERENCIA
L2.812.4.53.2
CALIBRE
Movimiento mecánico con cuerda automática con monopulsador y mecanismo de cronógrafo de pilares.
Calibre L788.2 (ETA A08.L11)
131/4 líneas, 27 rubíes, 28'800 alternancias por hora
Reserva de marcha de 54 horas
FUNCIONES
Horas, minutos, segundero pequeño y fecha a las 6h
Cronógrafo
Aguja central segundera
Contador de 30 minutos hasta 12 horas
CAJA
Redonda, Ø 41 mm
Acero inoxidable
Monopulsador integrado en la corona
ESFERA
Negro mate, desplazada 40o a la derecha
10 números árabes con Super-LumiNova®
AGUJAS
Bañadas en rodio pulidas
Horas y minutos con Super-LumiNova®
ESTANQUEIDAD
Hasta 3 bar (30 metros)
CRISTAL
De zafiro con tratamiento de varias capas antirreflejos
CORREA
De piel marrón, con estampado de cocodrilo. Con hebilla.
PVP RECOMENDADO
3.310 €