Longines tira de su patrimonio inestimable y se inspira en las piezas de los años 30, en aras de alcanzar una nueva versión de The Longines Heritage Classic con esfera por sectores. Gracias a su estética típica de la época y sus correas vintage, respeta los códigos de la pieza original, mientras se adapta sin problemas a los gustos de hoy, todo ello haciendo gala de la tradición relojera de Longines.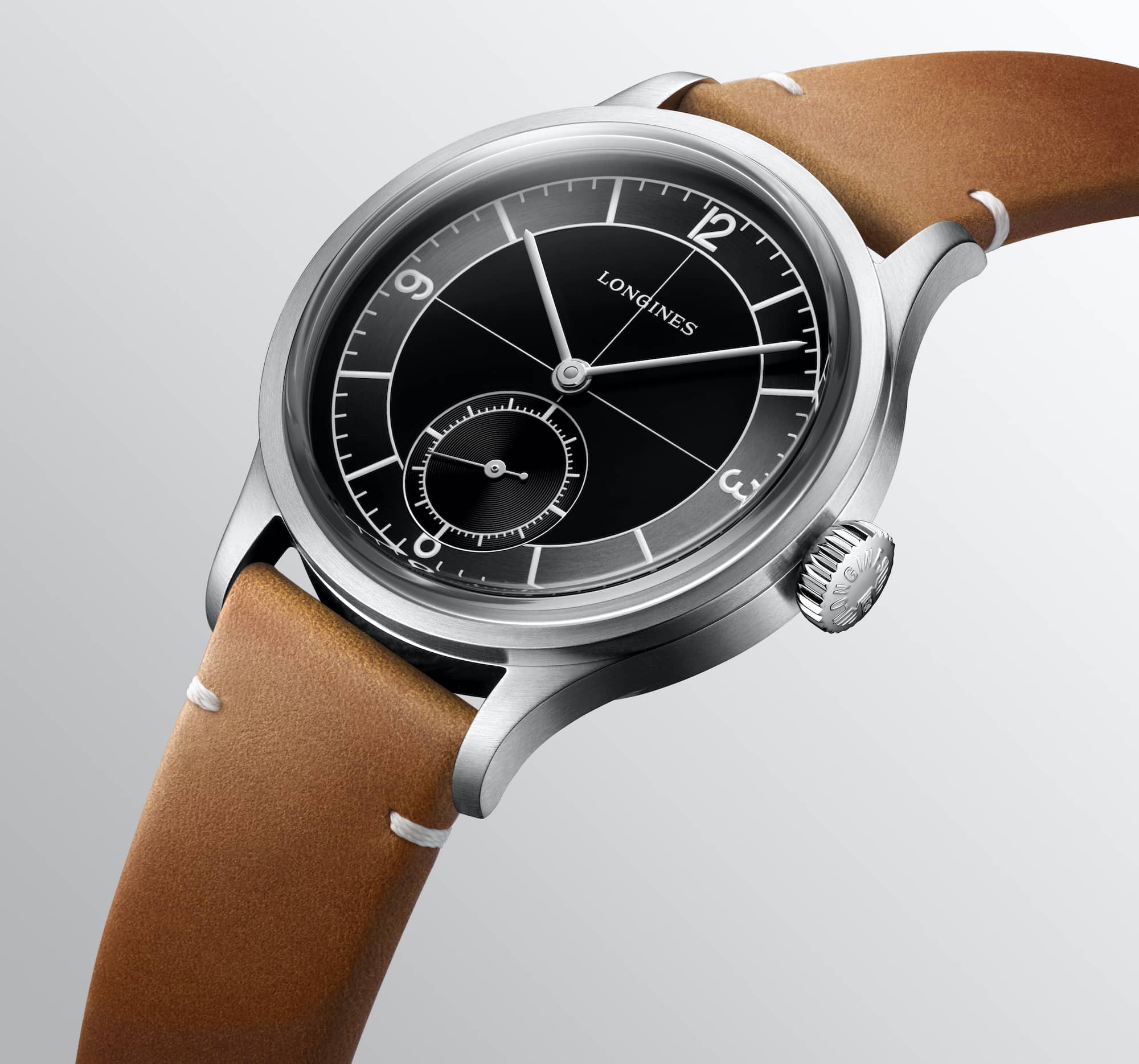 Tras el éxito de la versión en plateado de 2019, hoy Longines propone una nueva interpretación de The Longines Heritage Classic con una esfera por sectores negra. Gráfica y depurada, esta pieza de 38,50 mm de diámetro juega con líneas y círculos para crear un efecto relieve.
Clásico de los años 30, la esfera por sectores de The Longines Heritage Classic se compone de varias zonas, cada una con un acabado distinto. El círculo central en mate permite que las finas agujas plateadas resalten gracias al contraste. Se corona con un círculo horario antracita con acabado cepillado circular. Por último, el contador del segundero está surcado.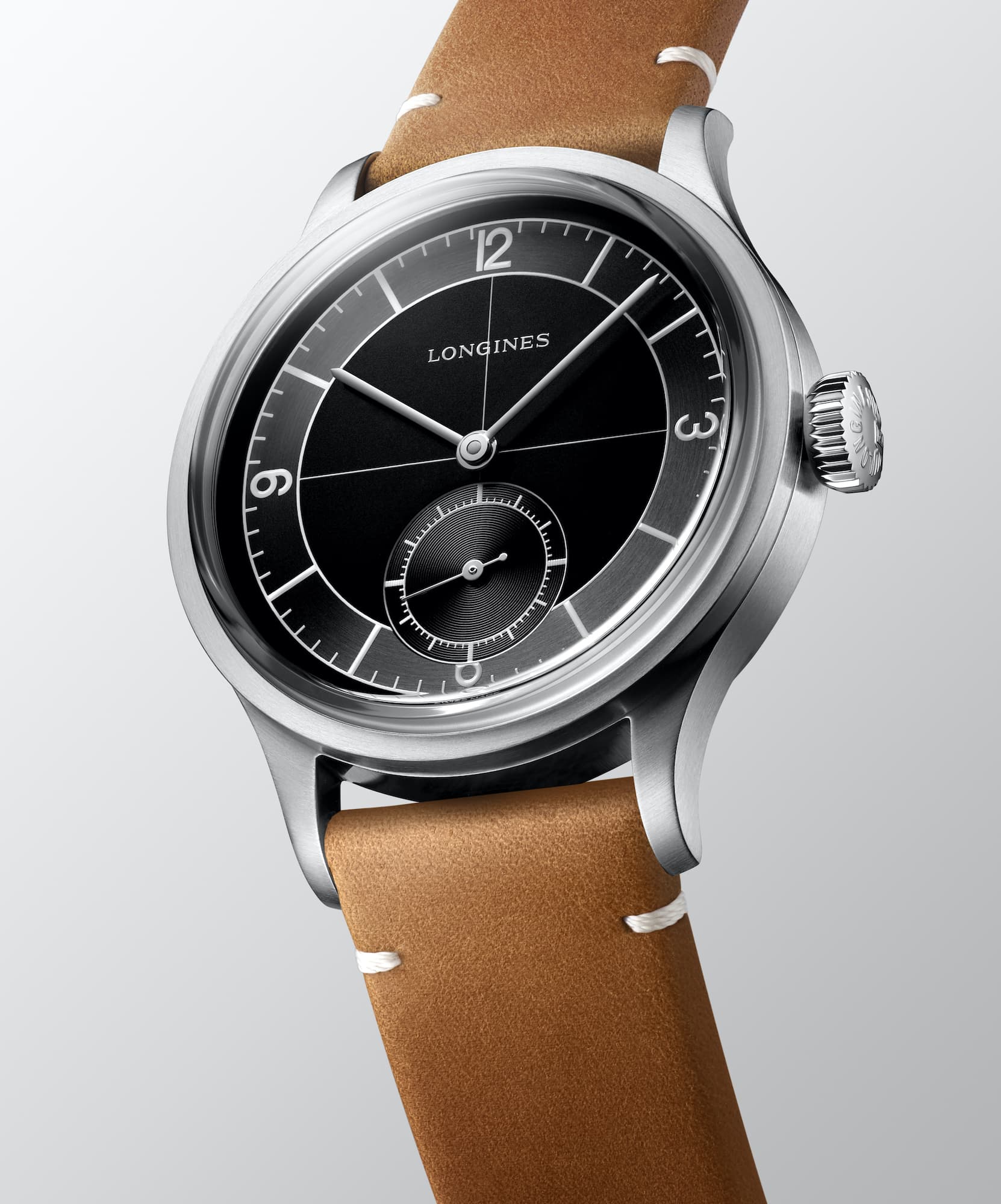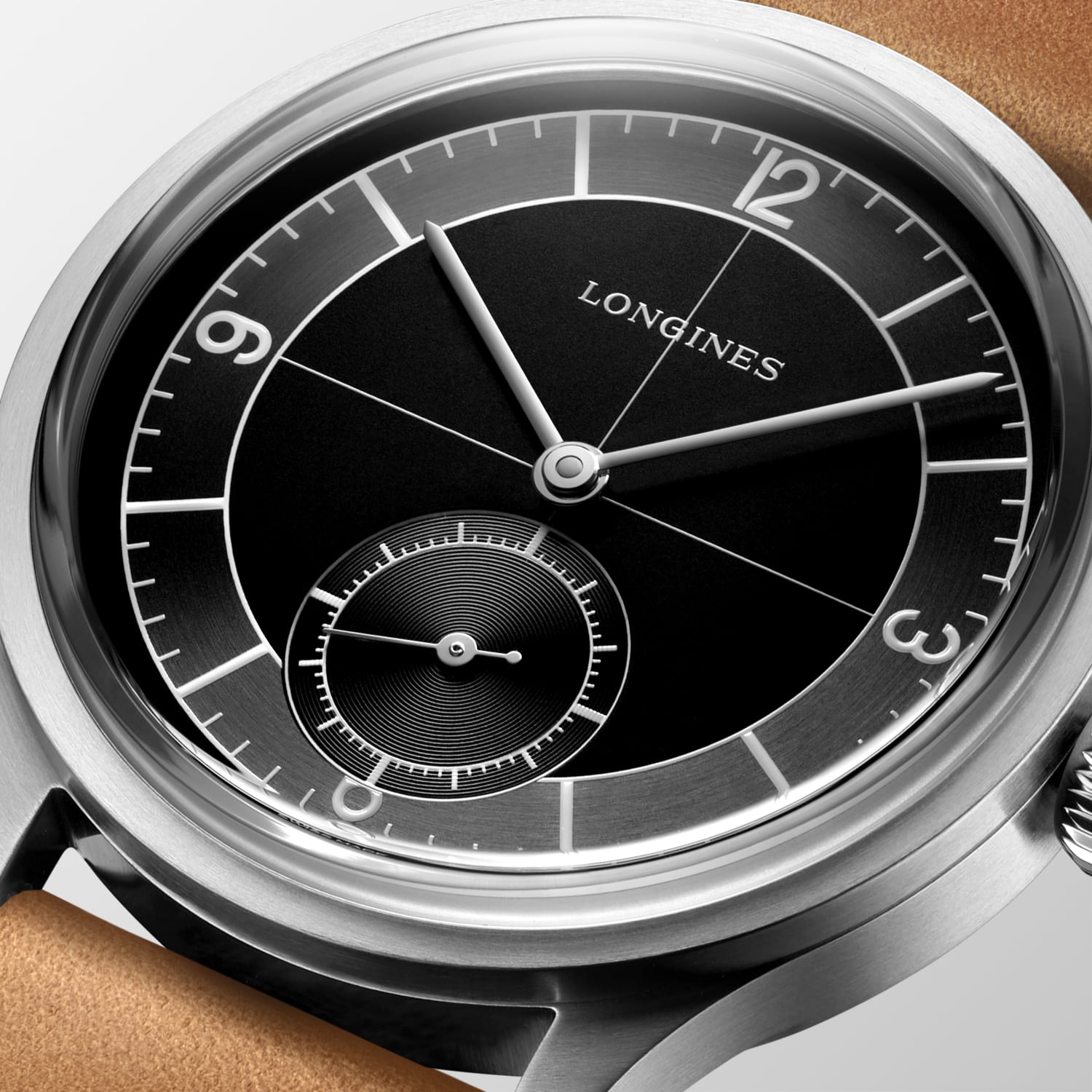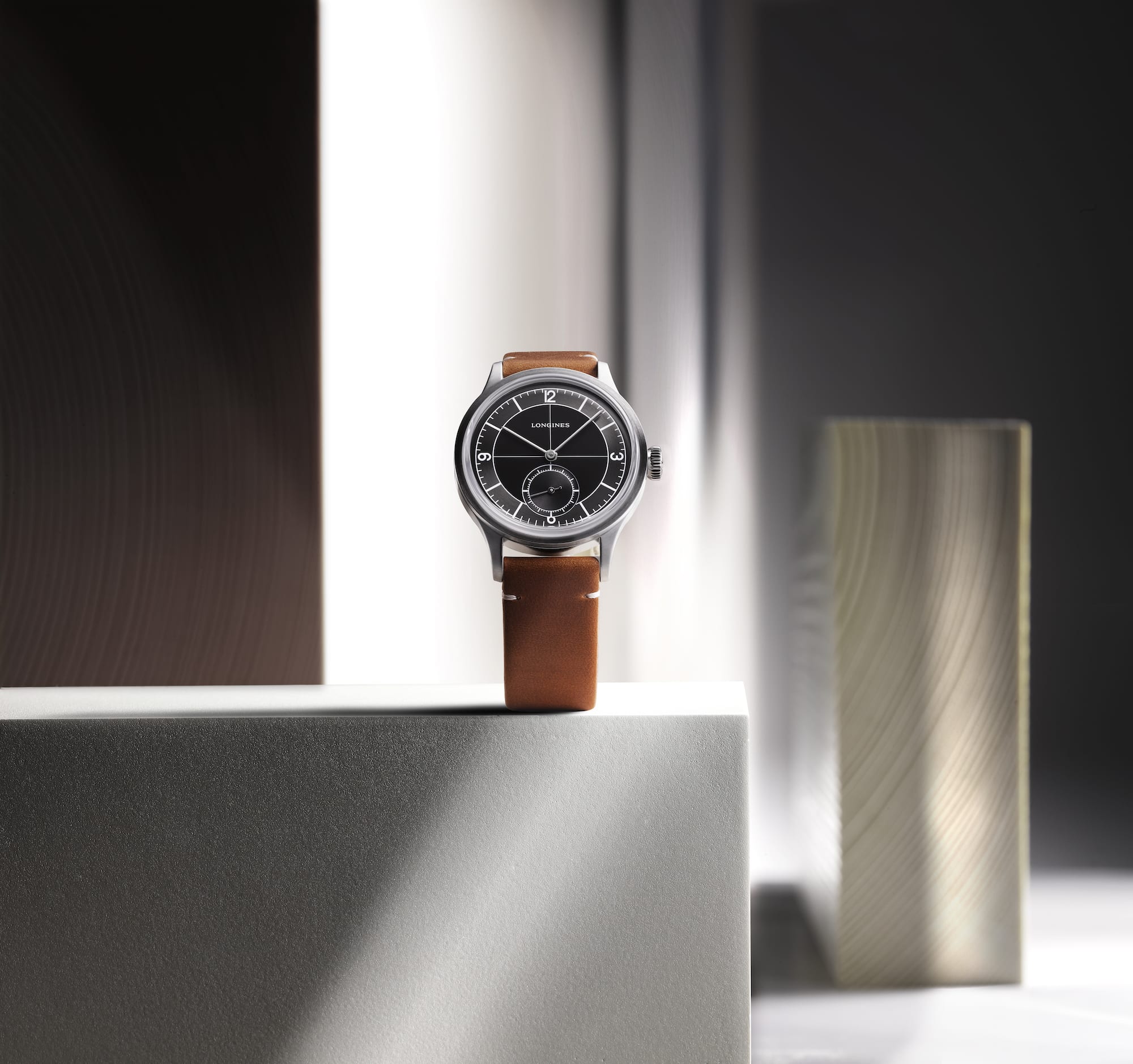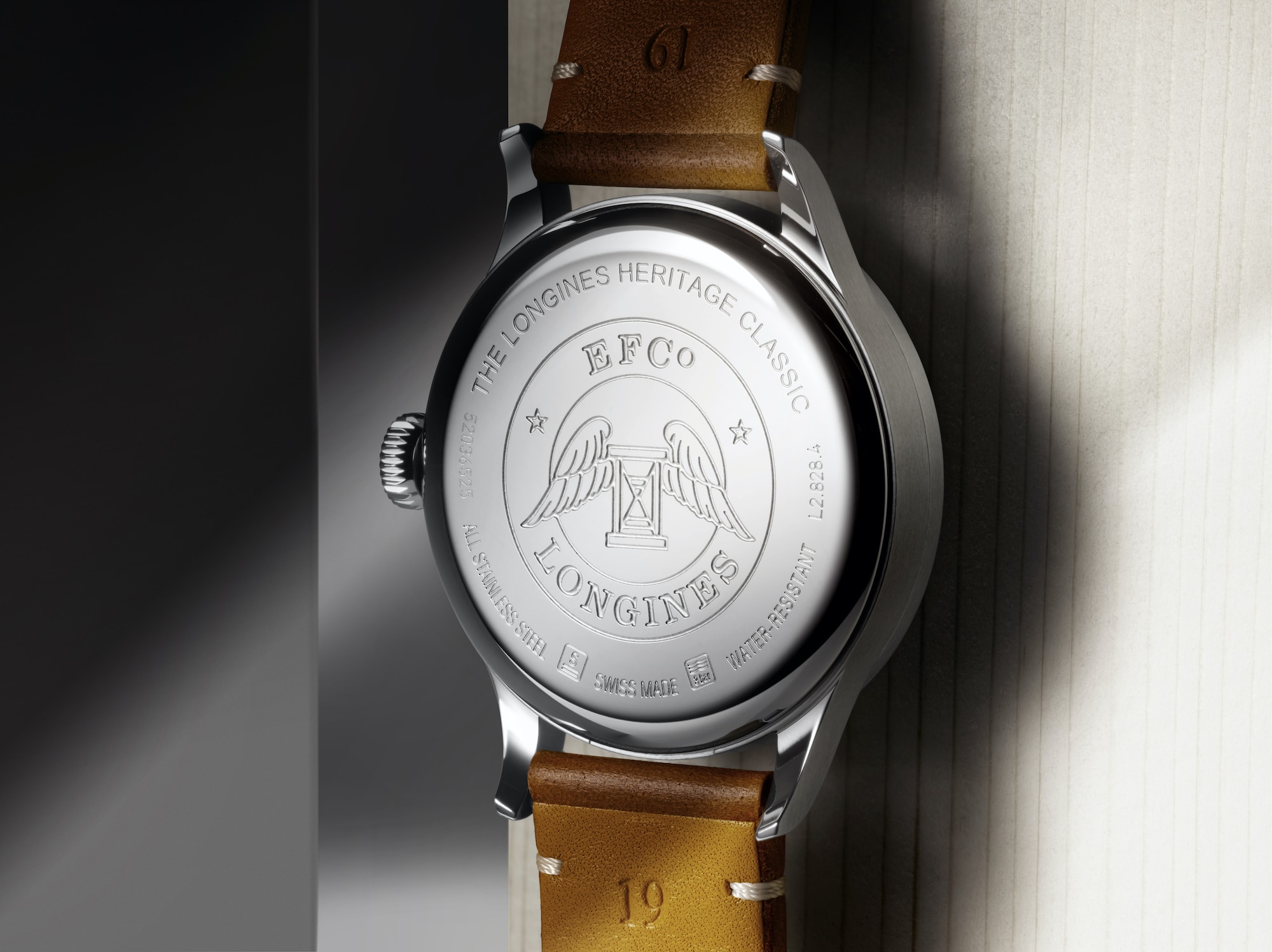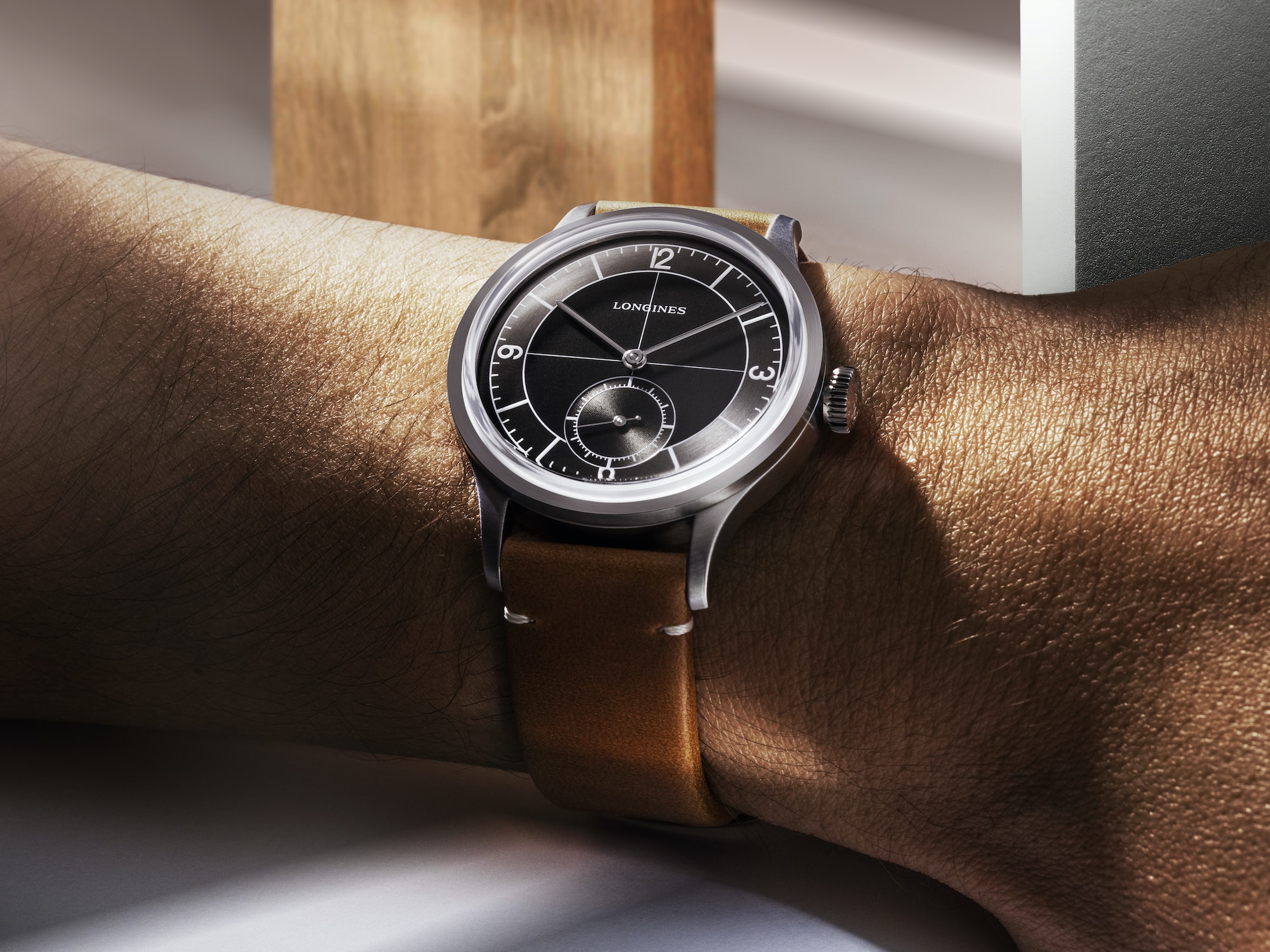 Aunque la estética de The Longines Heritage Classic sea fiel a los relojes de los años 30 de la que es digna heredera, sus características técnicas son totalmente modernas.
Así, esta pieza incluye un movimiento de última generación, el L893, un calibre desarrollado en exclusiva para los relojes Heritage de Longines. Su espiral de silicio lo hace resistente a los campos magnéticos habituales y permite ofrecer una garantía de 5 años. También se caracteriza por la posición de su segundero, más bajo con respecto al eje central, con lo que se acerca aún más al diseño de la pieza original. La tradición relojera se pone al servicio de la estética.
The Longines Heritage Classic presenta dos correas diferentes: una de cuero en color coñac de efecto relieve, que cambia su tono según el uso y hace que cada pieza sea única; y una pulsera de acero con motivo grano de arroz, que alterna entramados cepillados y pulidos.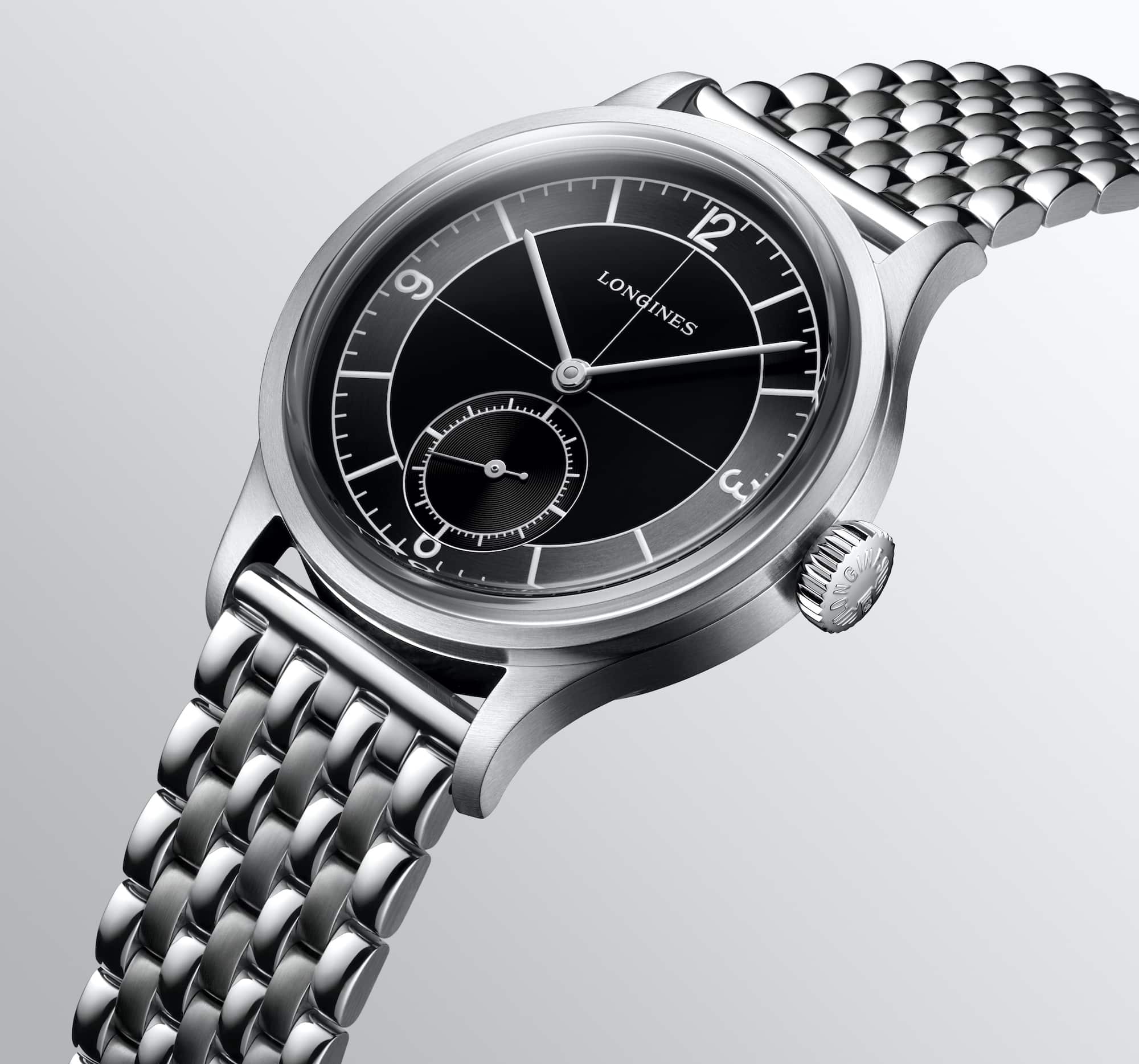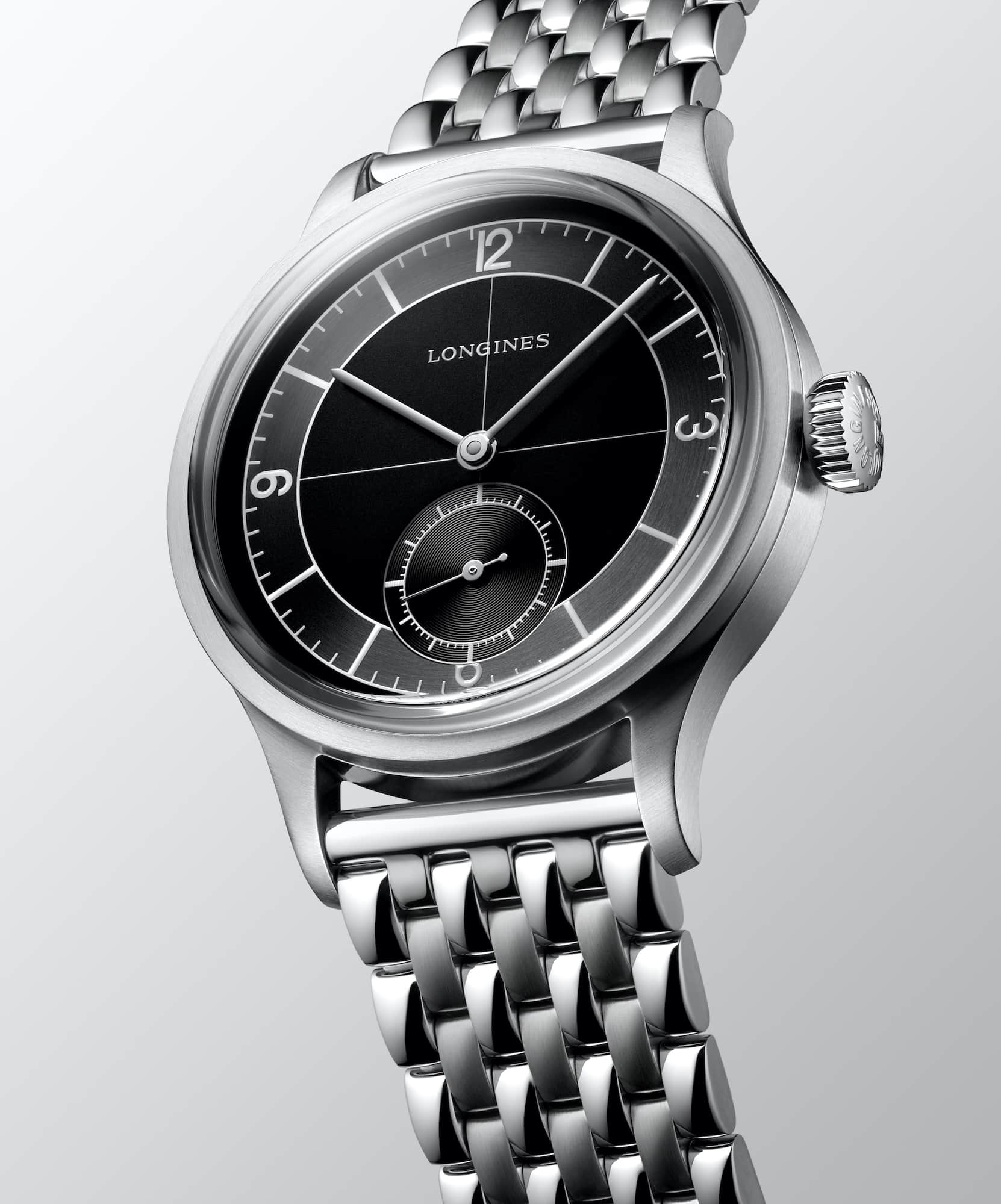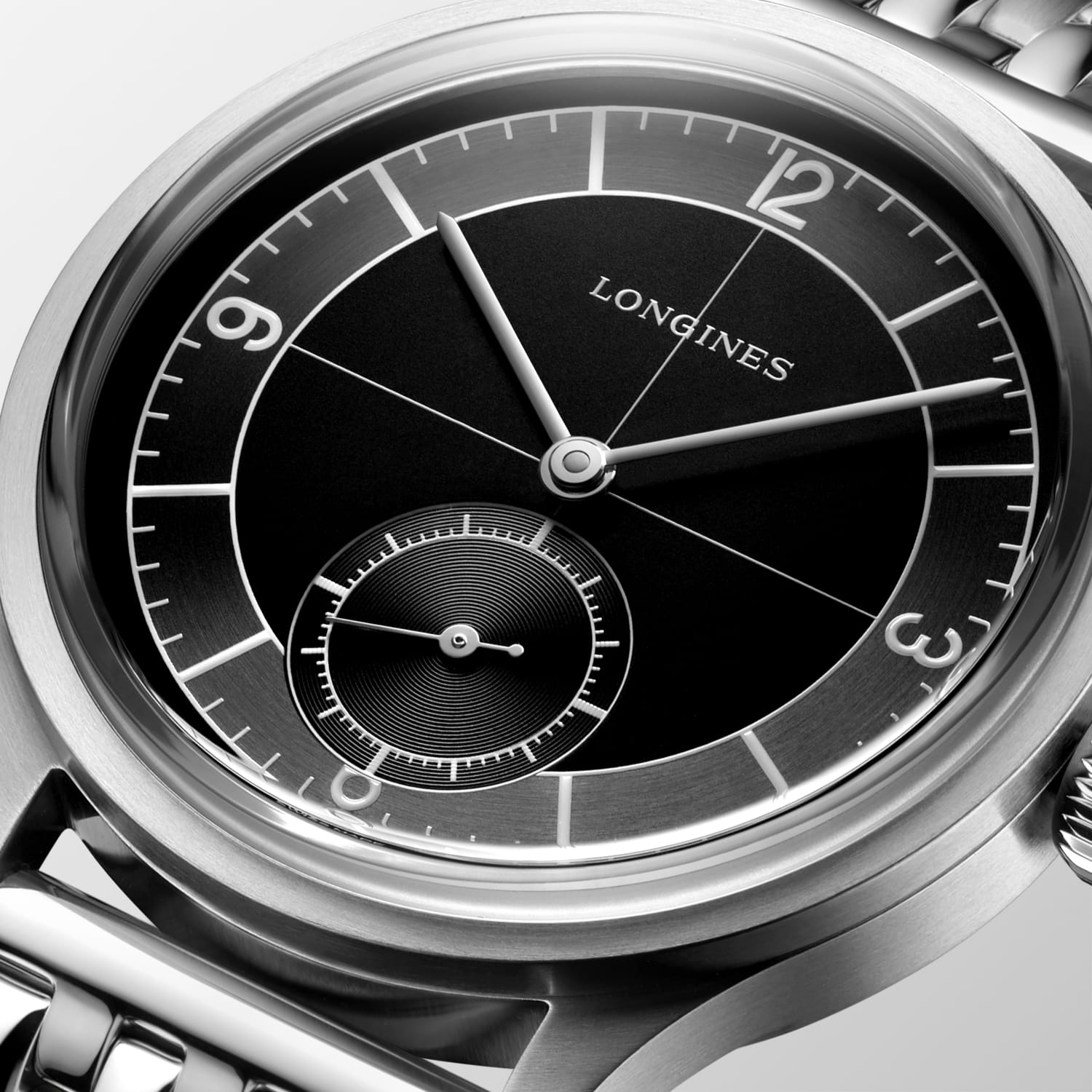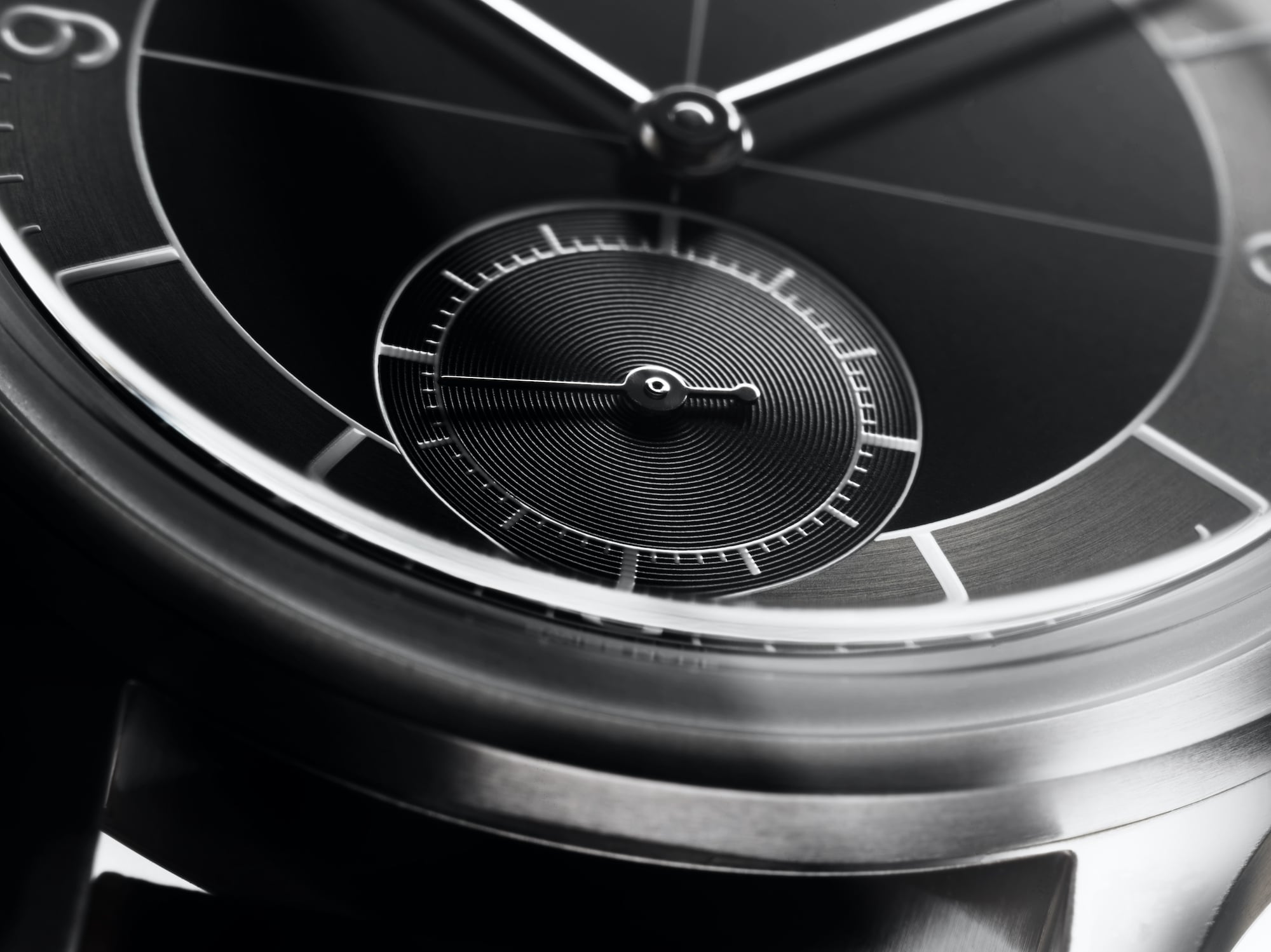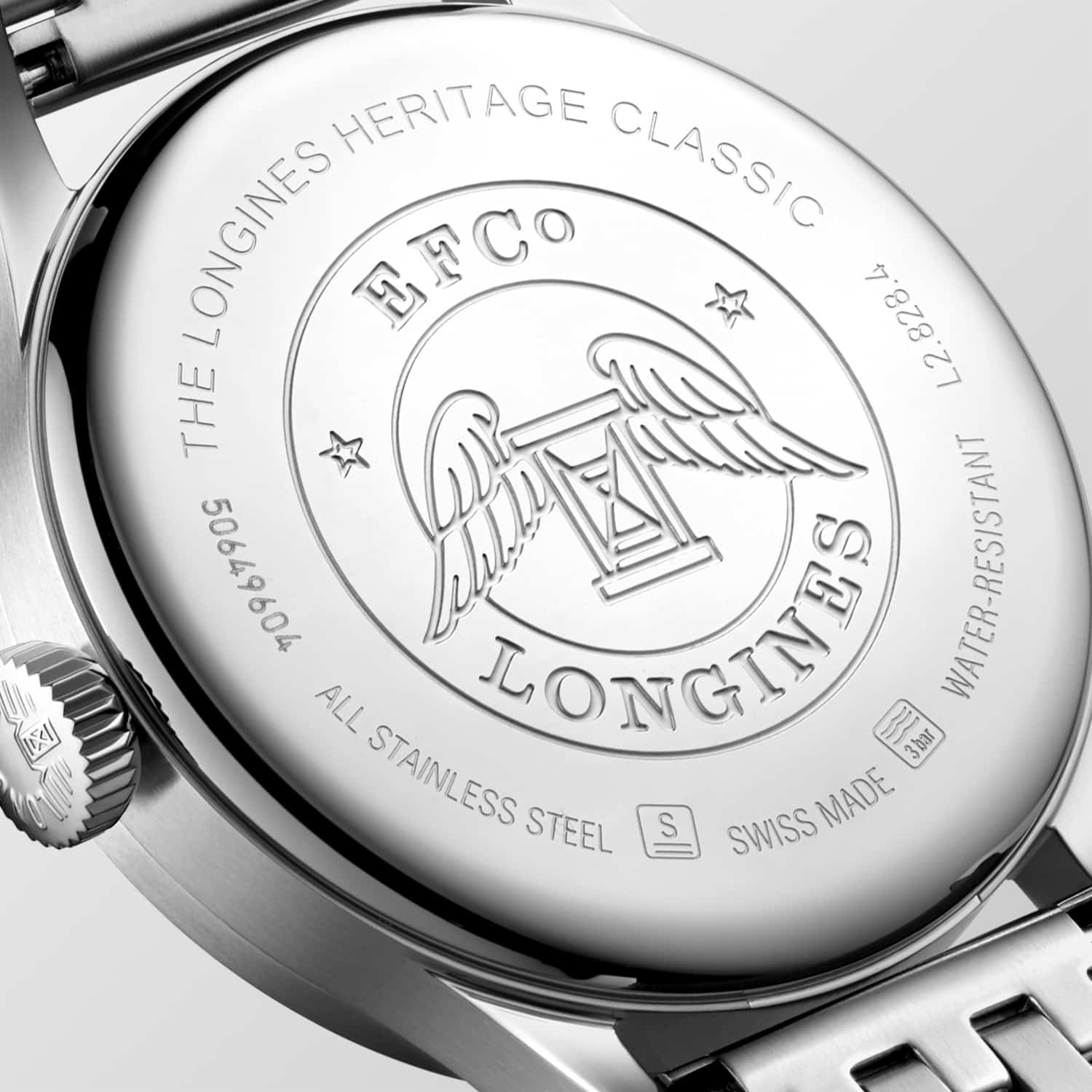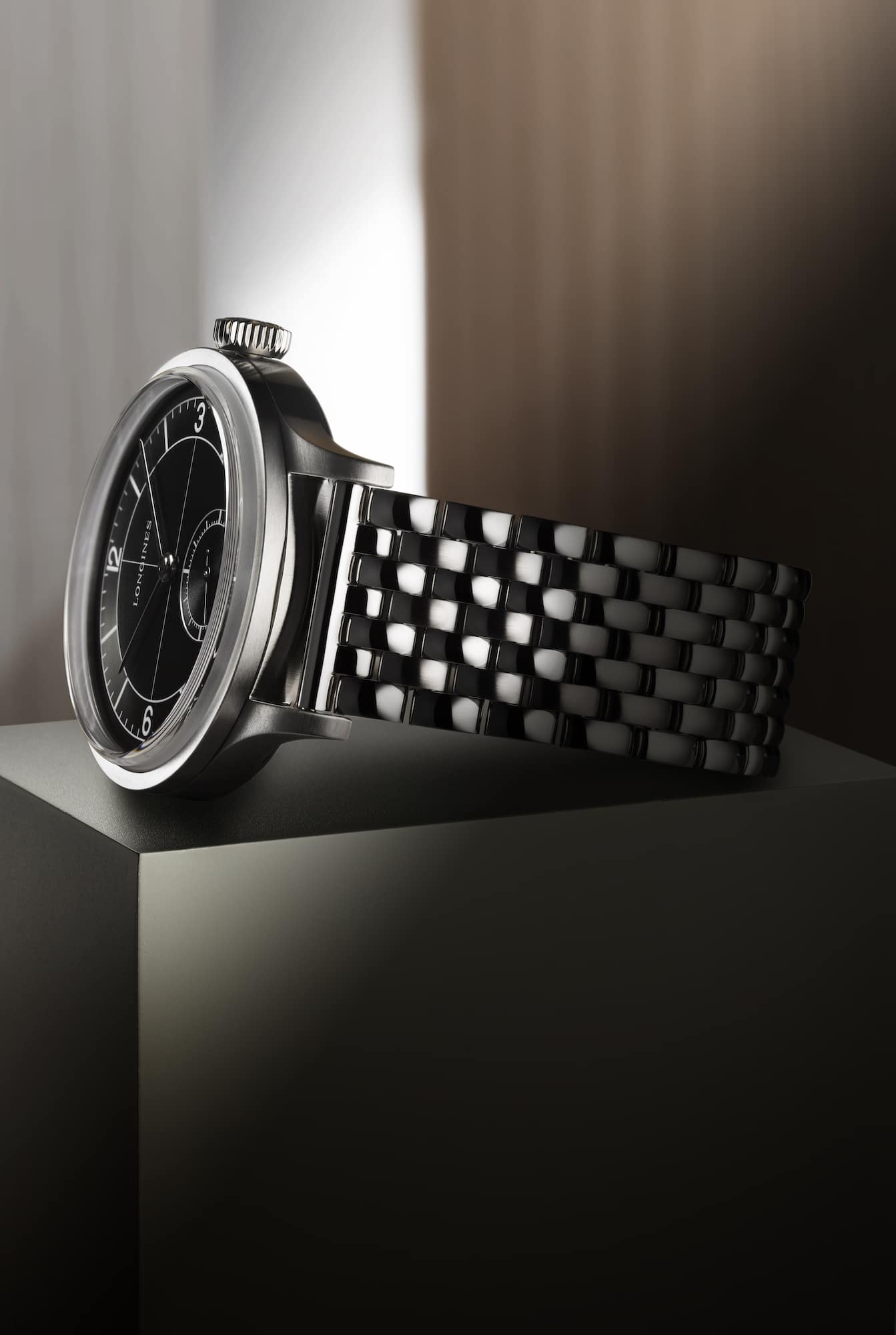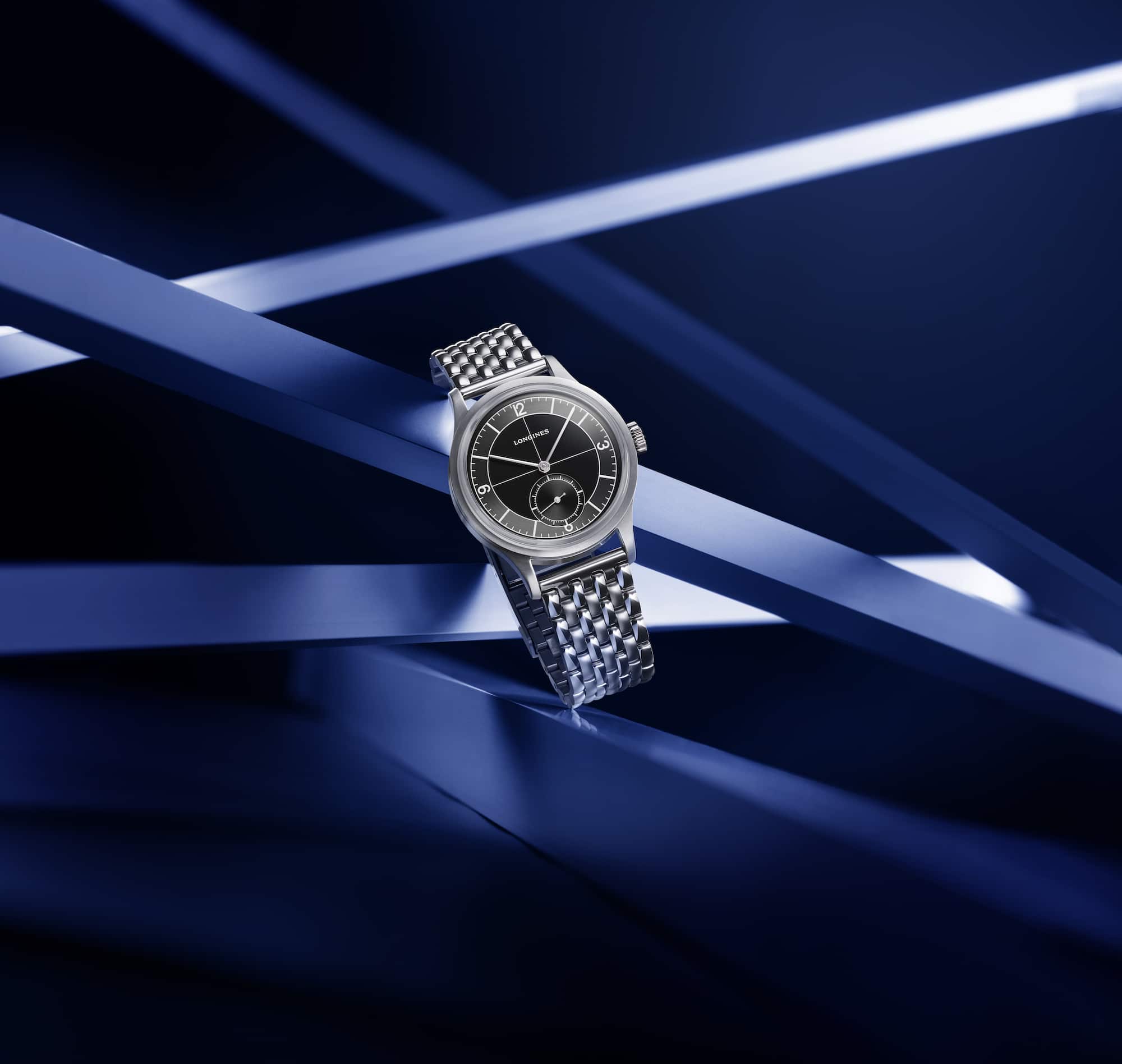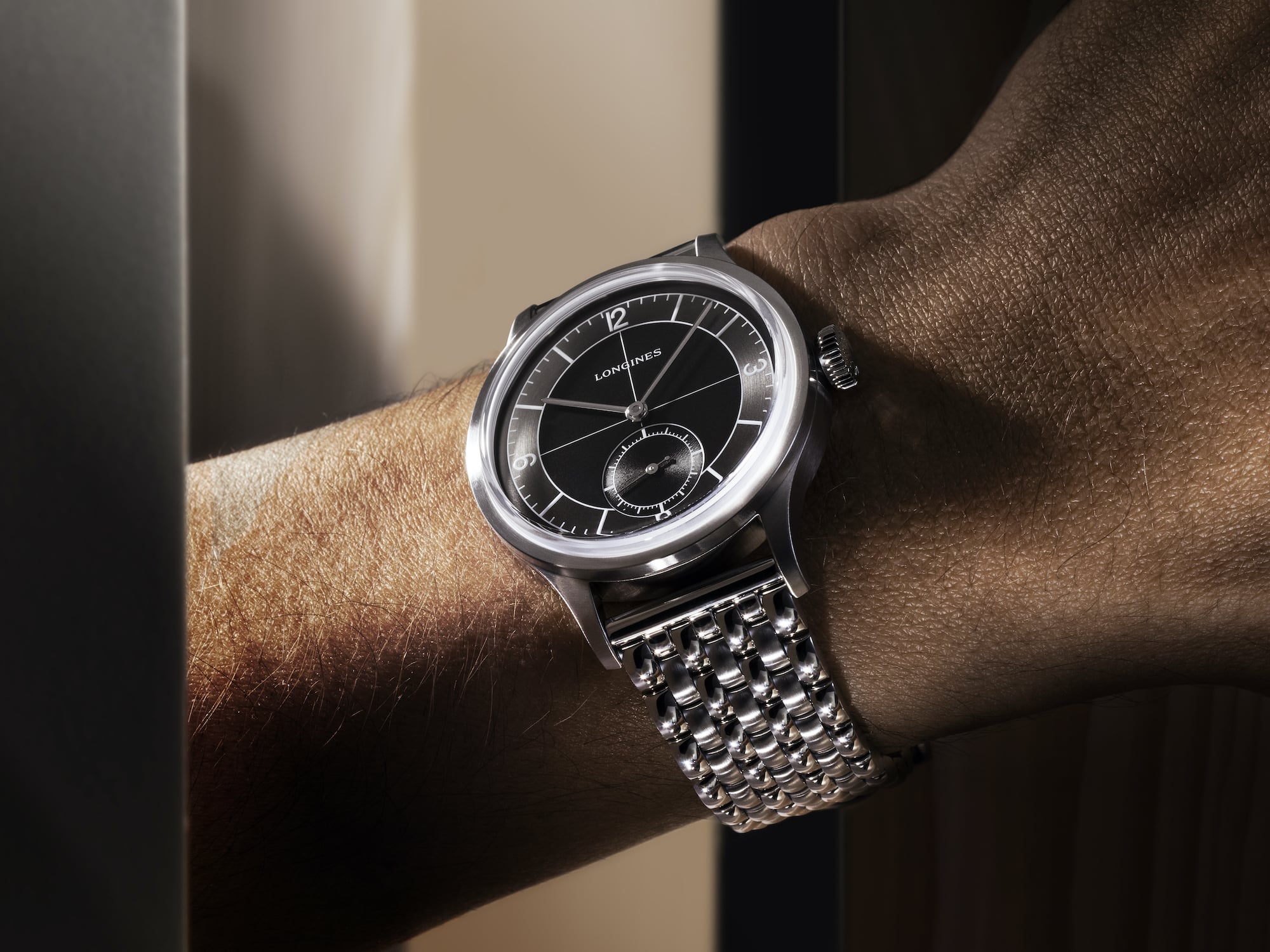 «Hasta ahora, salvo contadas excepciones, siempre habíamos dotado a nuestras piezas Heritage de una correa de cuero» según Matthias Breschan, CEO de la Casa. «Hemos optado por un motivo de grano de arroz. Es un entramado de alta gama que se remonta a los años 40 y que marida a la perfección con el diseño de la esfera. Es maleable, muy cómodo de llevar.»
Longines lleva escribiendo su historia desde 1832 con creaciones e innovaciones de la marca. Este patrimonio preservado como un tesoro es fuente de inspiración inagotable, y junto con The Longines Heritage Classic y su esfera negra por sectores, de nuevo propone una pieza que sabrá seducir a los amantes de los relojes vintage.
Características técnicas del The Longines Heritage Classic ref. L2.828.4.53.6 y L2.828.4.53.2
NÚMEROS DE REFERENCIA
L2.828.4.53.2
L2.828.4.53.6
CALIBRE
Movimiento mecánico con cuerda automática
Calibre L893 (ETA A31.501)
111⁄2 líneas, 26 rubíes, 25'200 alternancias por hora
Con espiral de silicio
Reserva de marcha de casi 72 horas
FUNCIONES
Horas, minutos y segundero pequeño a las 6
CAJA
∅ 38,50 mm, 11 mm de grosor
Redonda, de acero inoxidable
ESFERA
Negro y antracita, 3 zonas
Números árabes e índices blancos pintados
AGUJAS
Acero pulido
ESTANQUEIDAD
Hasta 3 bar (30 metros)
CRISTAL
Cristal de zafiro con varias capas de tratamiento antirreflejos
CORREA
Cuero en color coñac con hebilla
Acero inoxidable tipo grano de arroz con doble cierre desplegable de seguridad y mecanismo de apertura mediante pulsador
PVP RECOMENDADO
Ref. L2.828.4.53.2: 1.940 euros
Ref. L2.828.4.53.6: 2.140 euros