Elegancia, carácter y pureza. Estos son los pilares de The Longines Master Collection, dirigida a los amantes de lo excepcional, y con la que se ofrece una amplia gama de movimientos mecánicos en exclusiva: horas, minutos, segundos y fecha, cronógrafo, reserva de marcha, retrógrado y calendario anual. La función para las fases de la luna, introducida hace dos años en los modelos para caballero, supone el punto clave de las novedades para 2021. Introducir esta complicación en una caja de 34 mm ha supuesto un reto de envergadura para Longines, pero responde a las exigencias de un público femenino que busca el aspecto técnico y que se inclina naturalmente hacia la elegancia. Gracias a su elección de correas y esferas, The Longines Master Collection satisface plenamente todos sus deseos…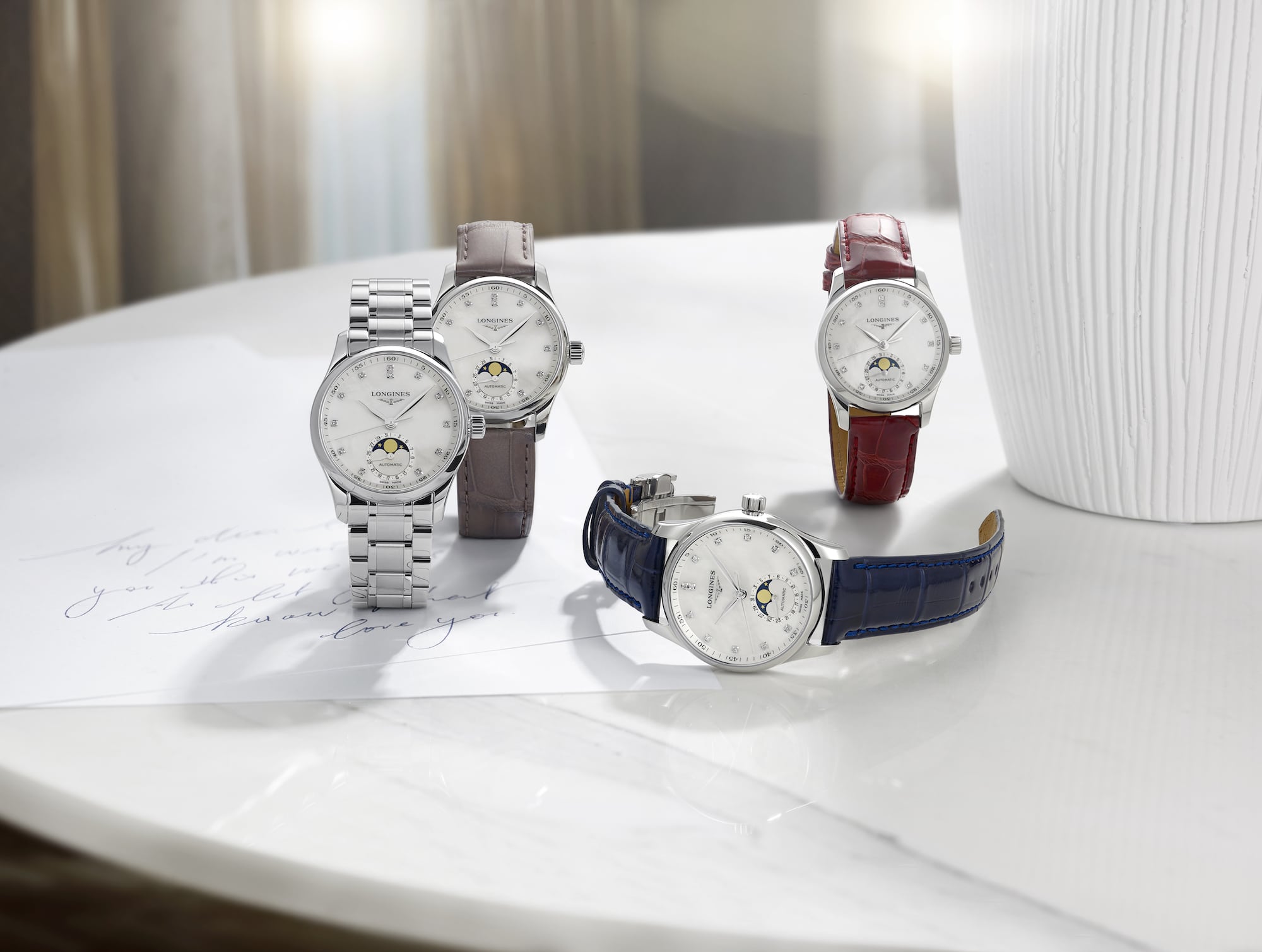 Se produce una alquimia especial cuando la elegancia puramente femenina se alinea con el universo del entramado relojero. La energía que desprende, derivada de ciclos y recurrencias, es una fuente de inspiración que los diseñadores y relojeros de la marca del reloj de arena alado no dejan de renovar, y han querido enriquecer The Longines Master Collection con una pieza tan femenina como técnica.
La caja ya está disponible en ø 34 mm con una selección de colores a elegir para las correas (rojo, azul, topo), o con una pulsera de acero cuya caída consigue una finura y comodidad renovadas. Podríamos pensar que es la elegancia en su expresión más sencilla… pero ello sin contar la complicación que esconde esta pieza (presentación de las fases de la luna y fecha con aguja a las seis), cuya integración ha requerido un minucioso trabajo para conseguir una armonía en las proporciones de la caja.
The Longines Master Collection L2.409.4.78.3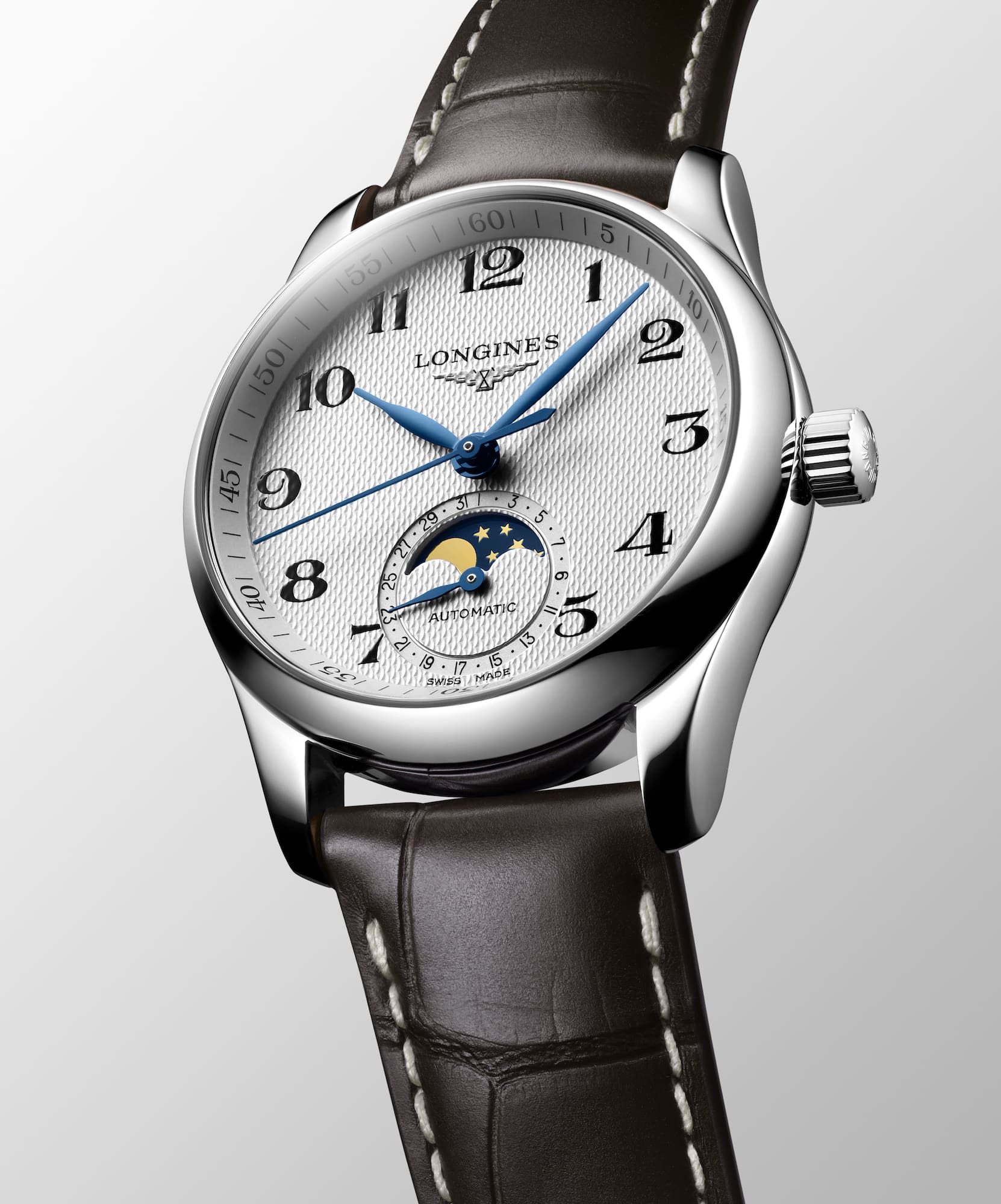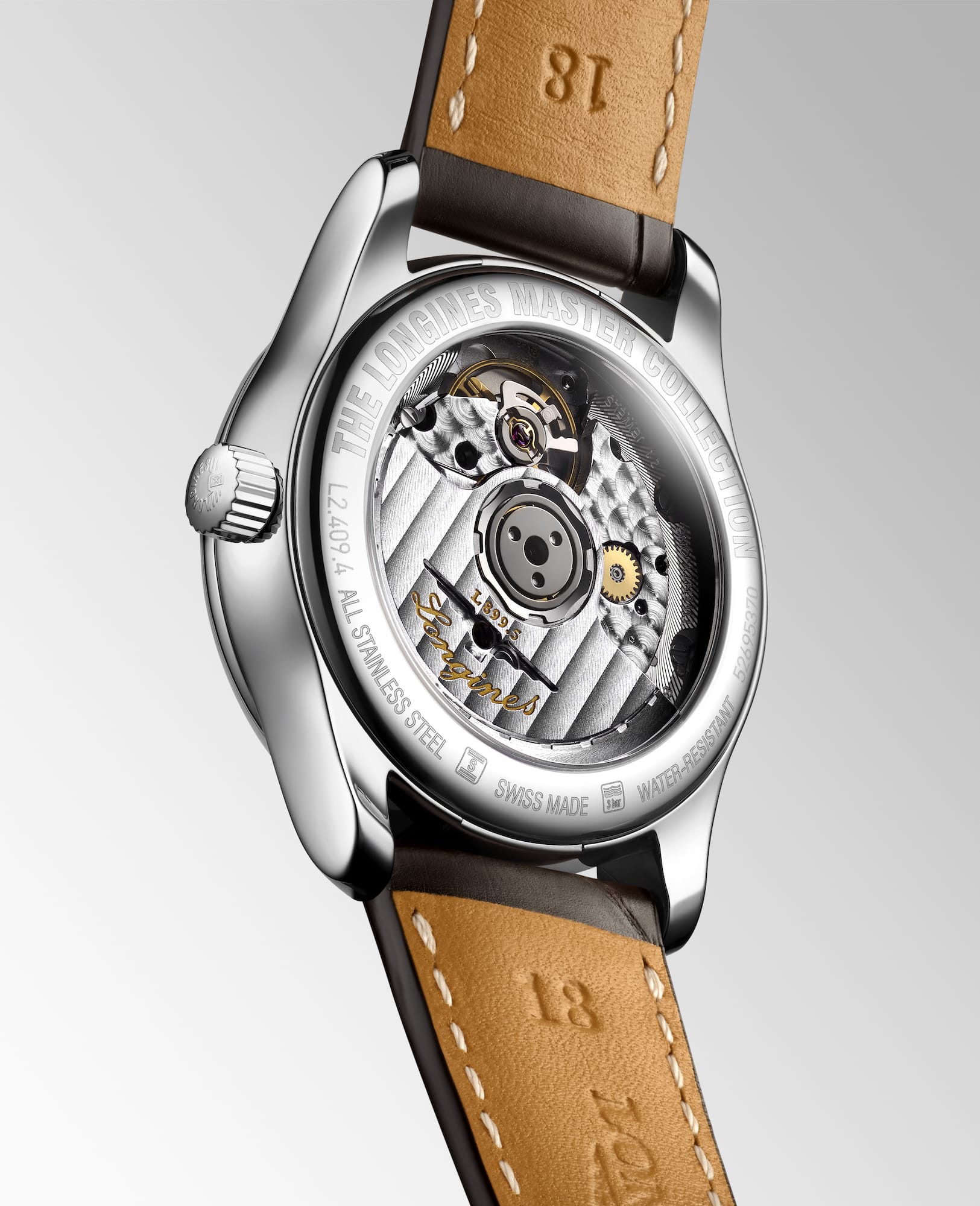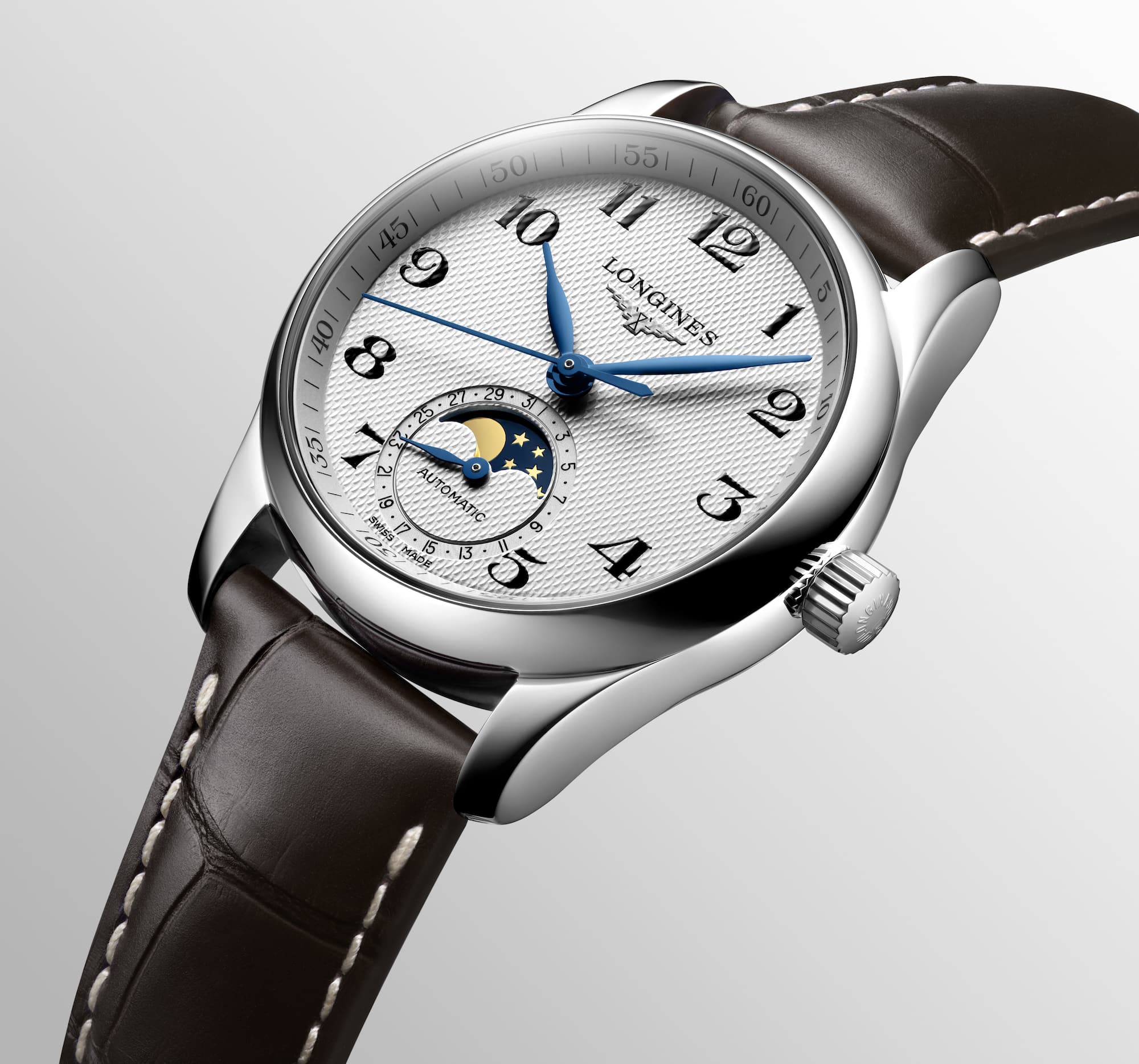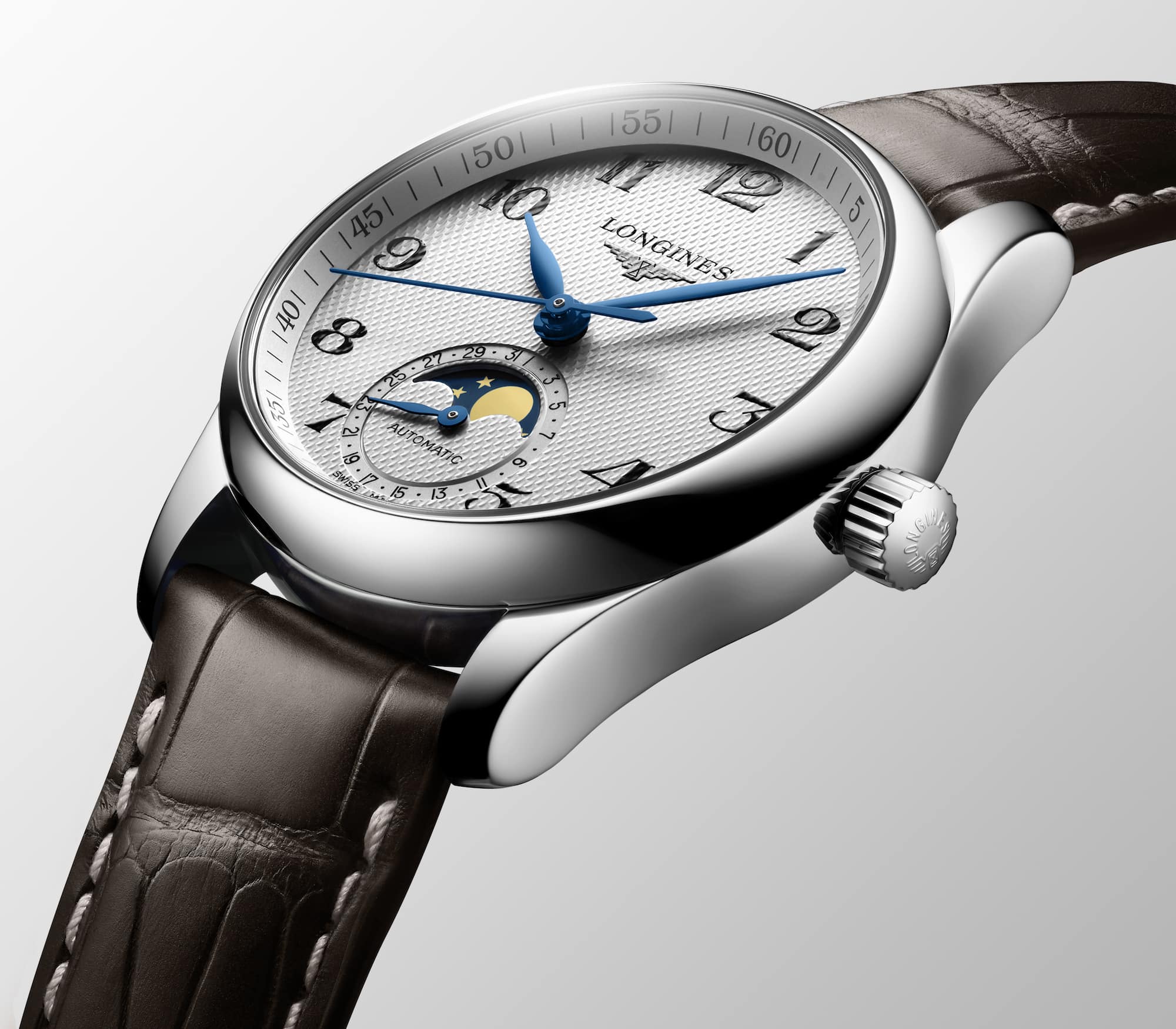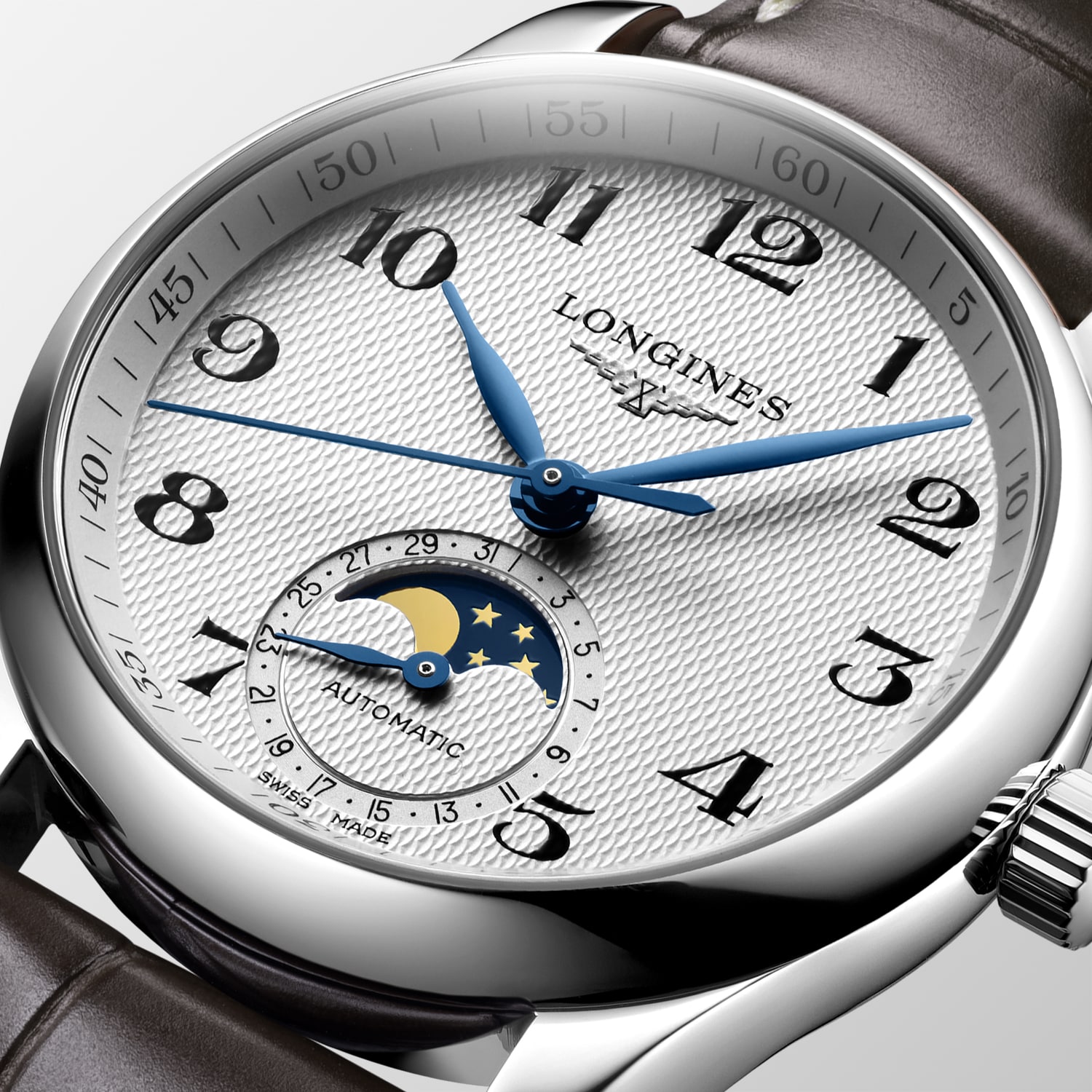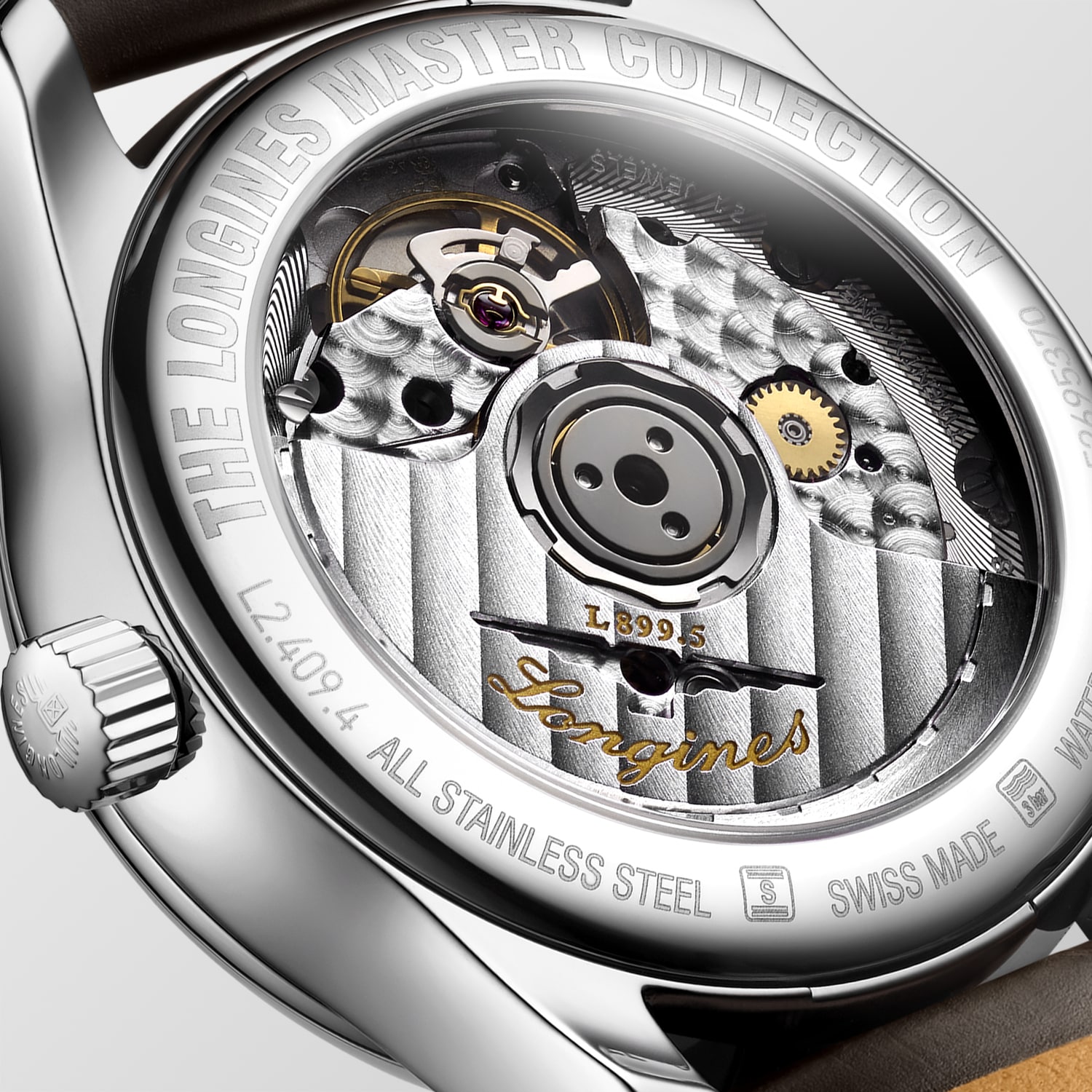 The Longines Master Collection L2.409.4.78.6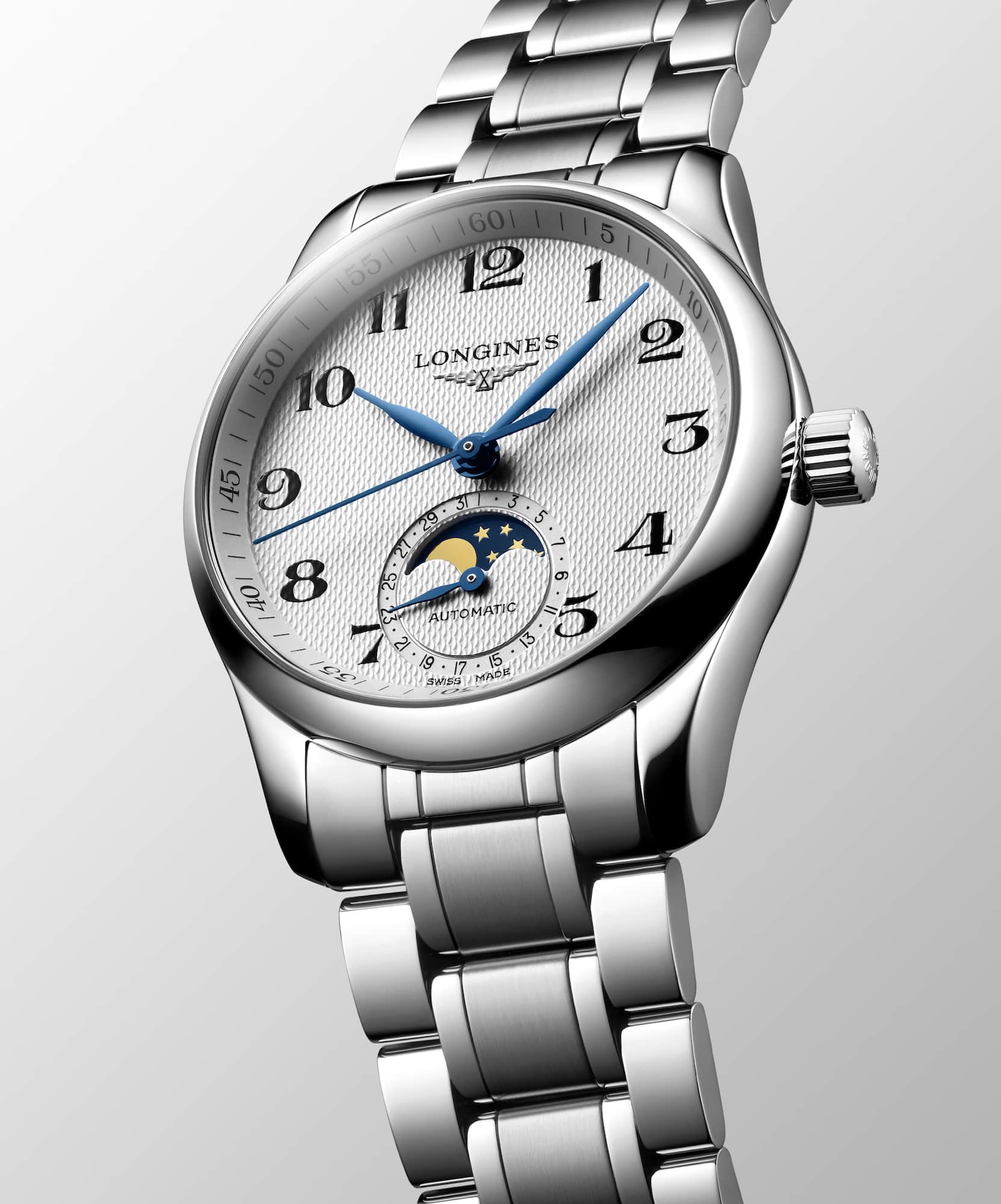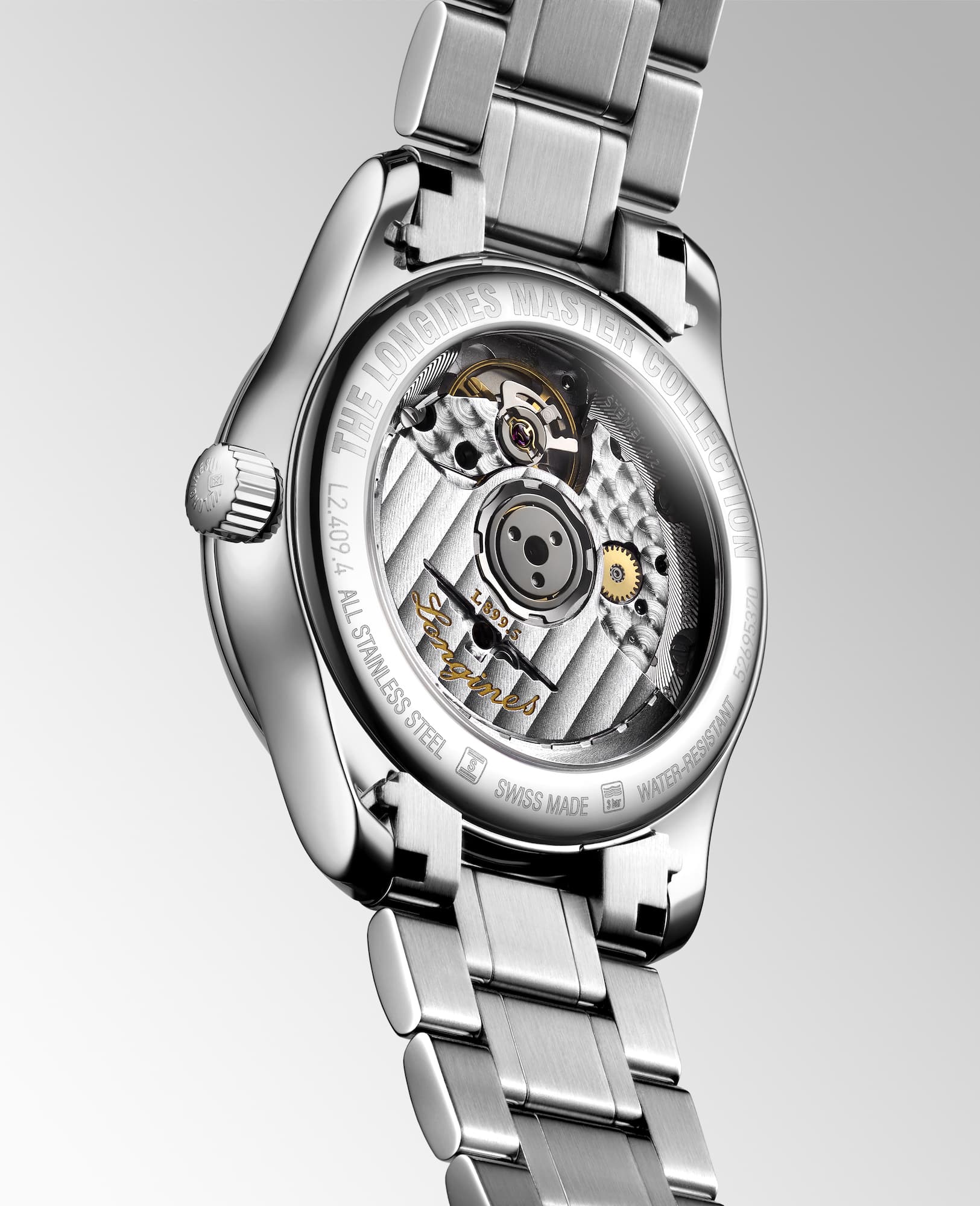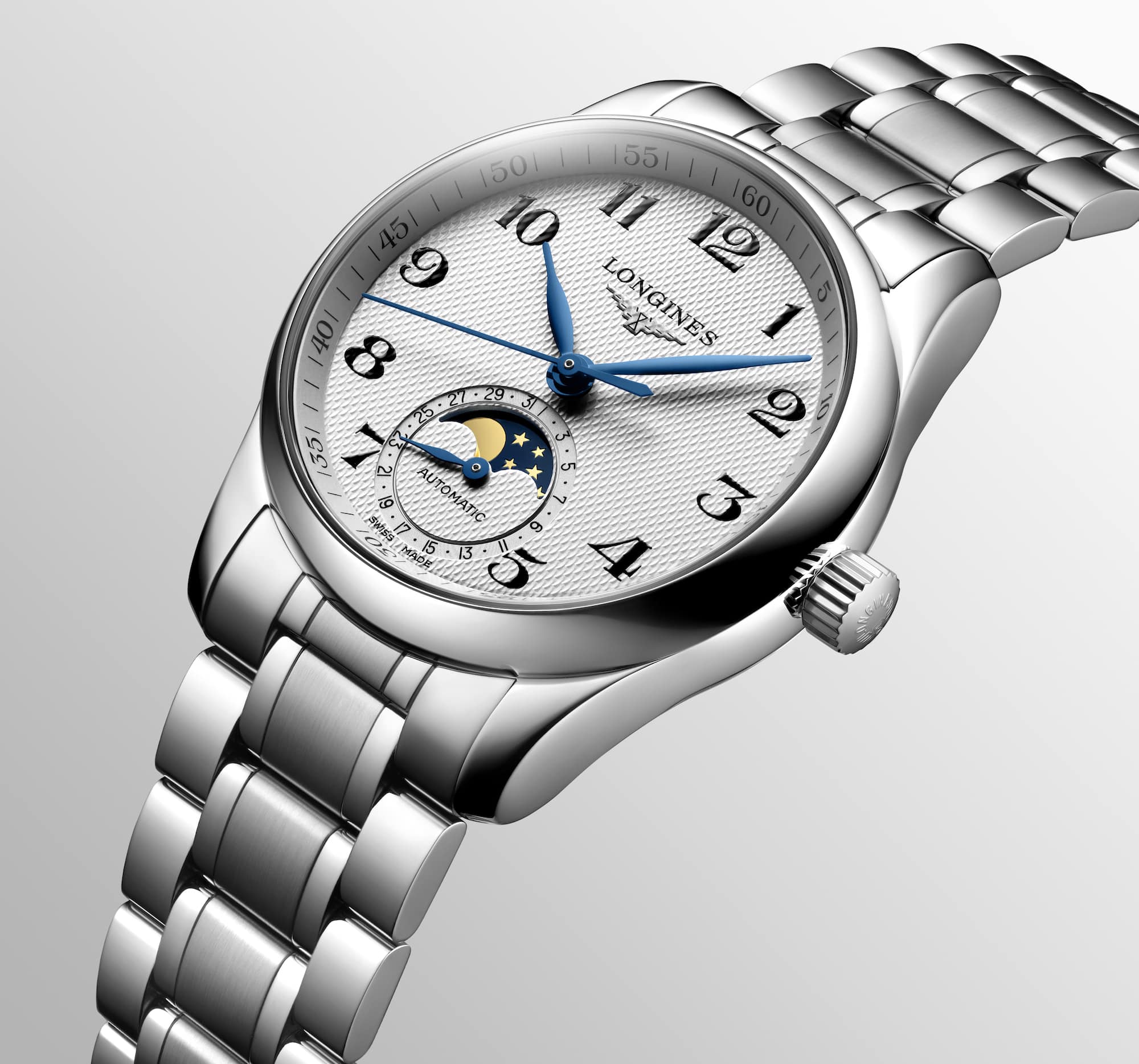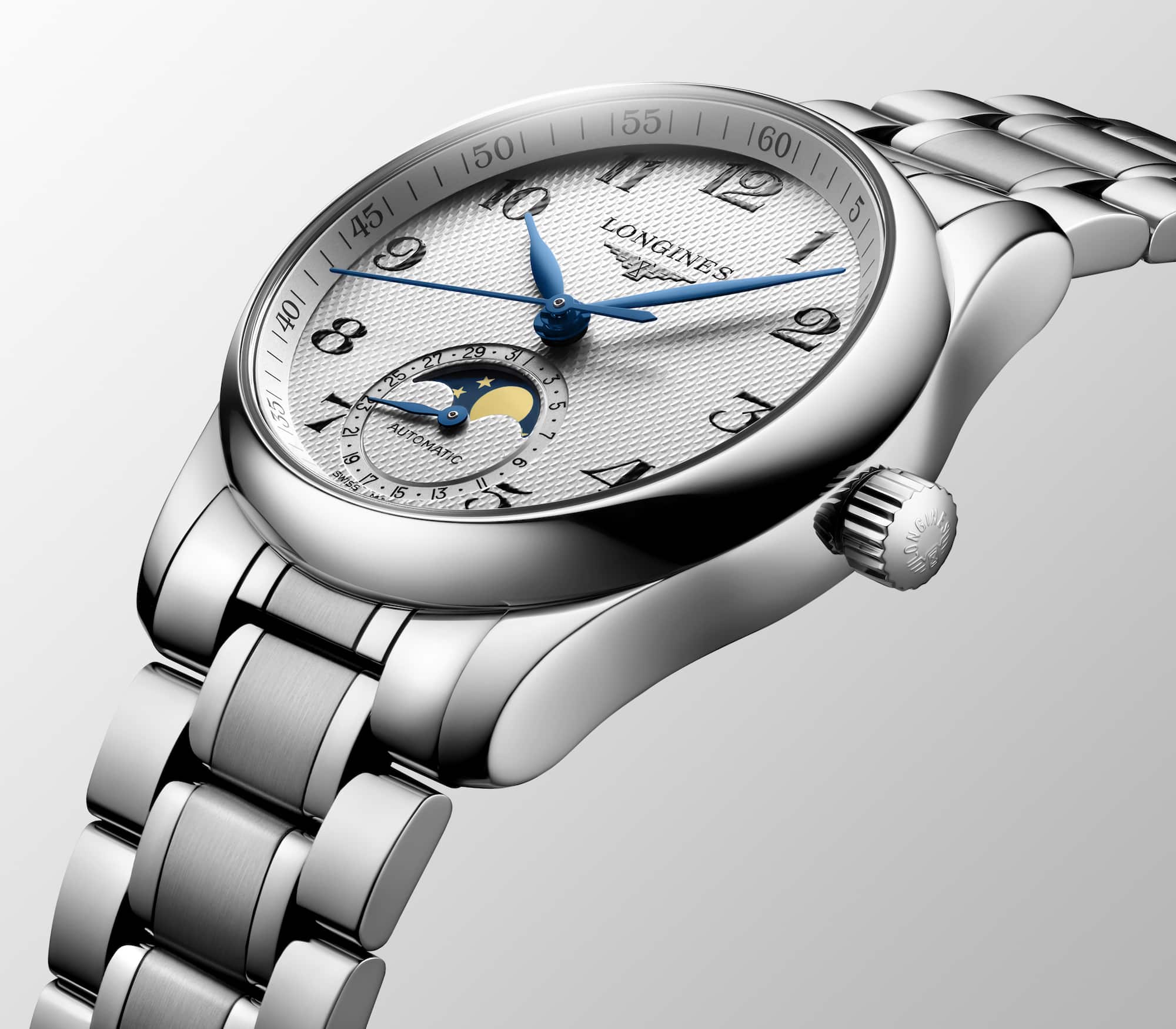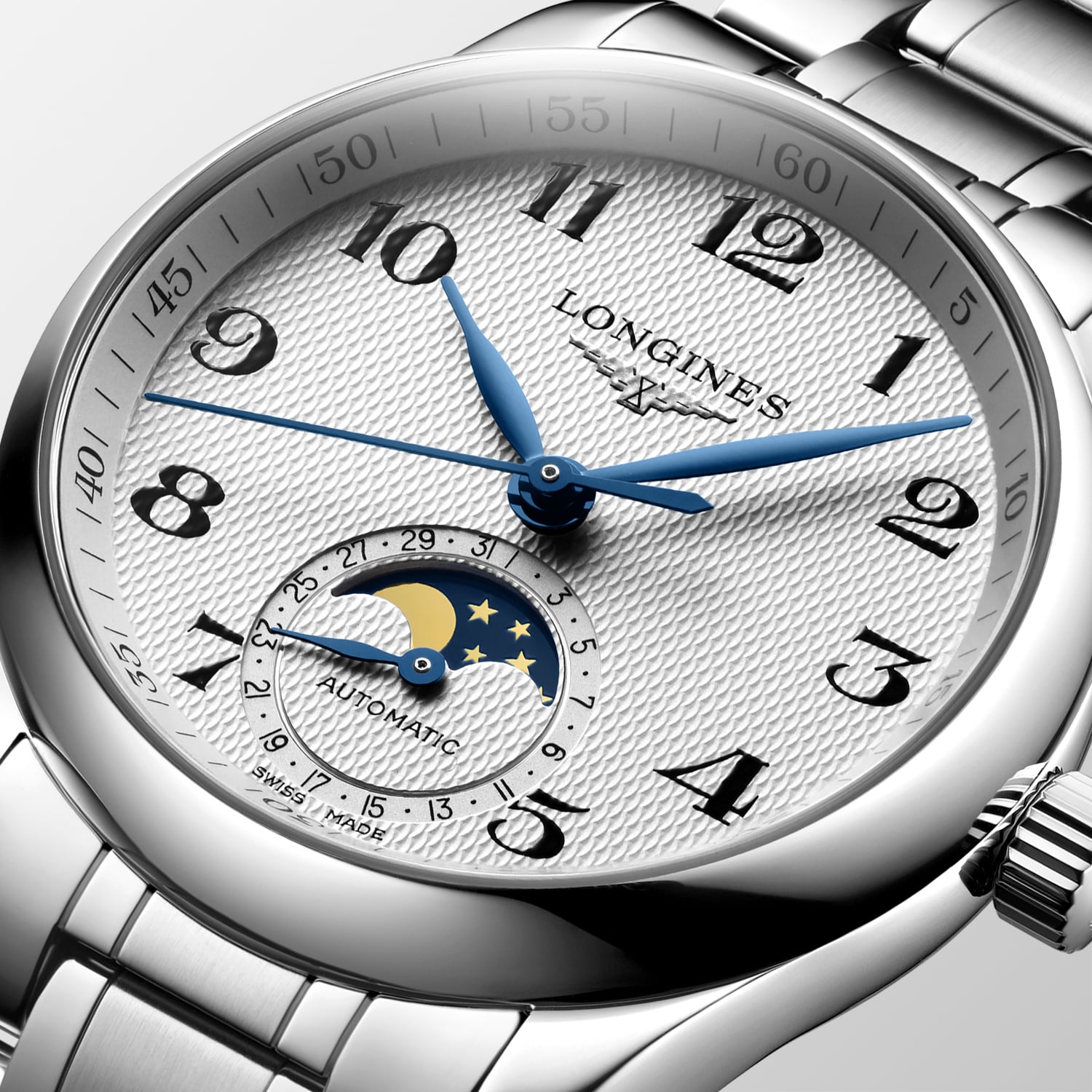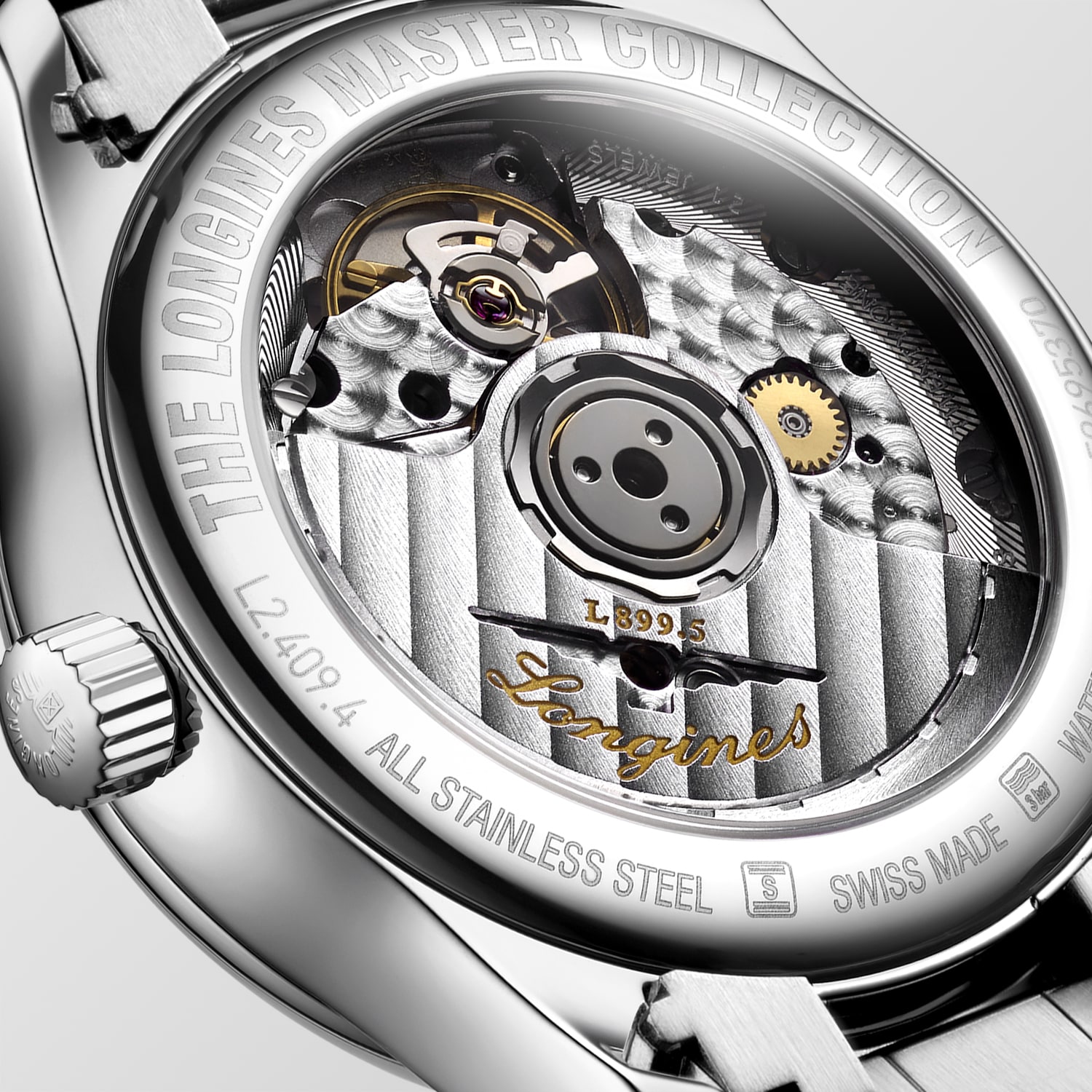 The Longines Master Collection L2.409.4.87.0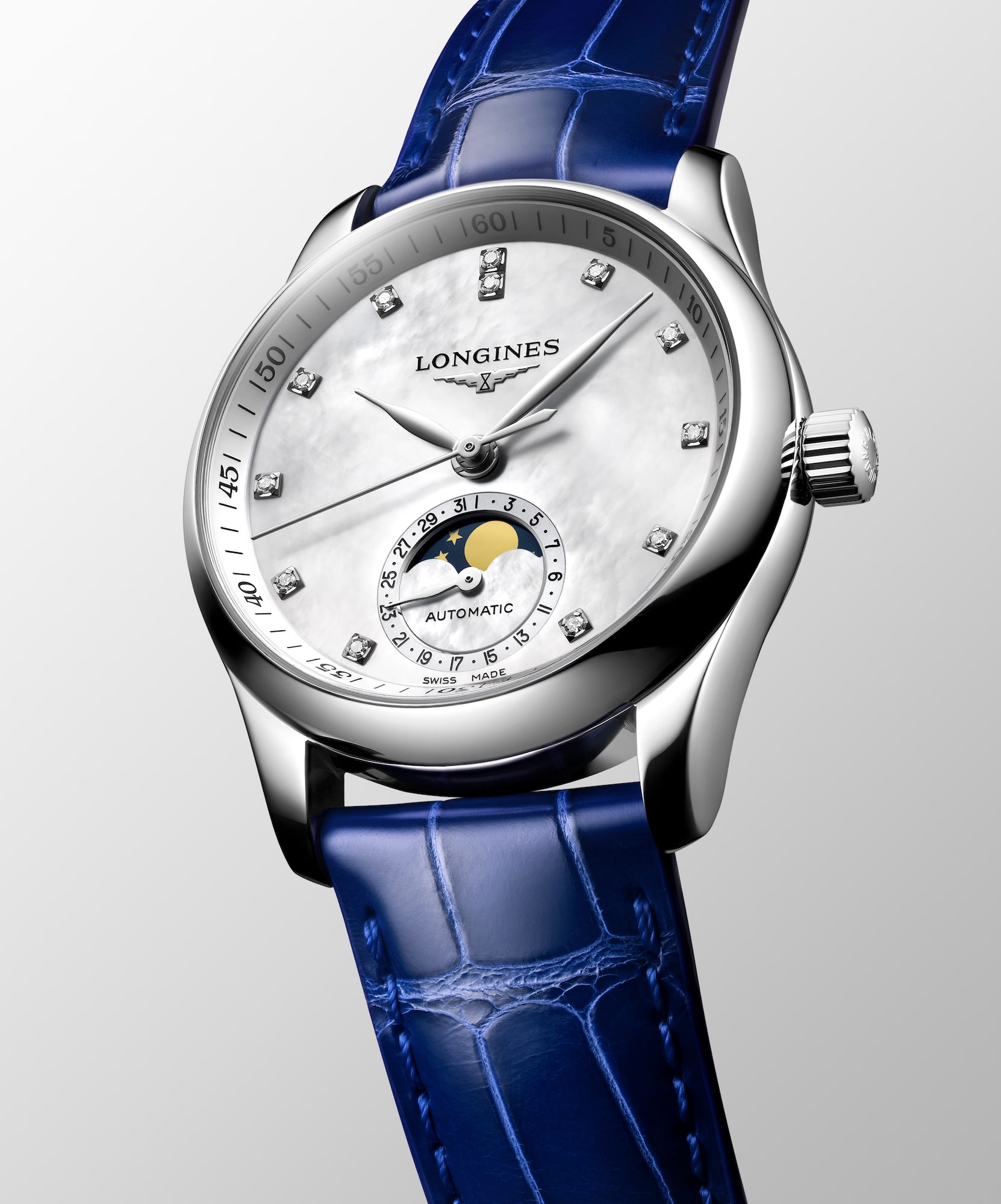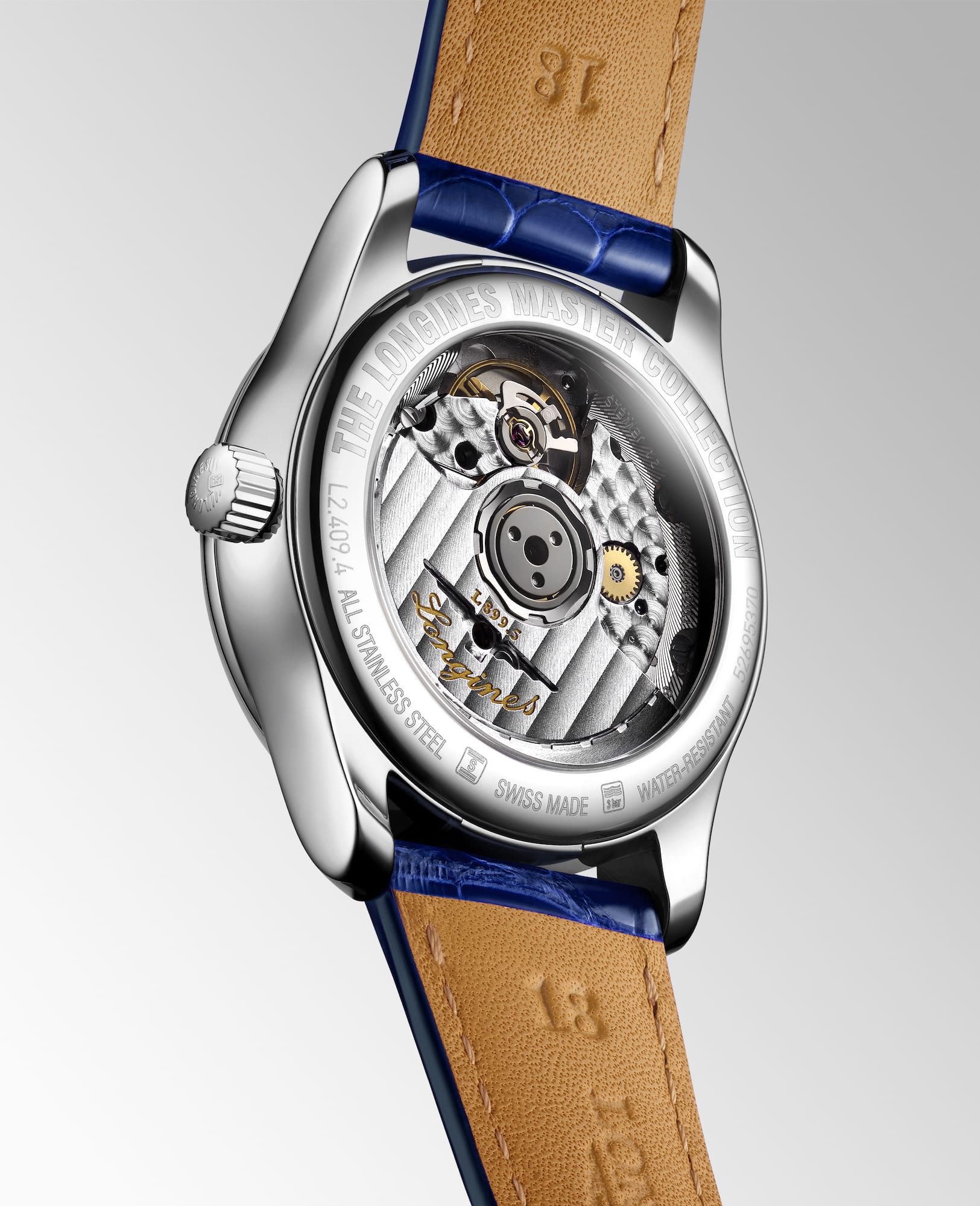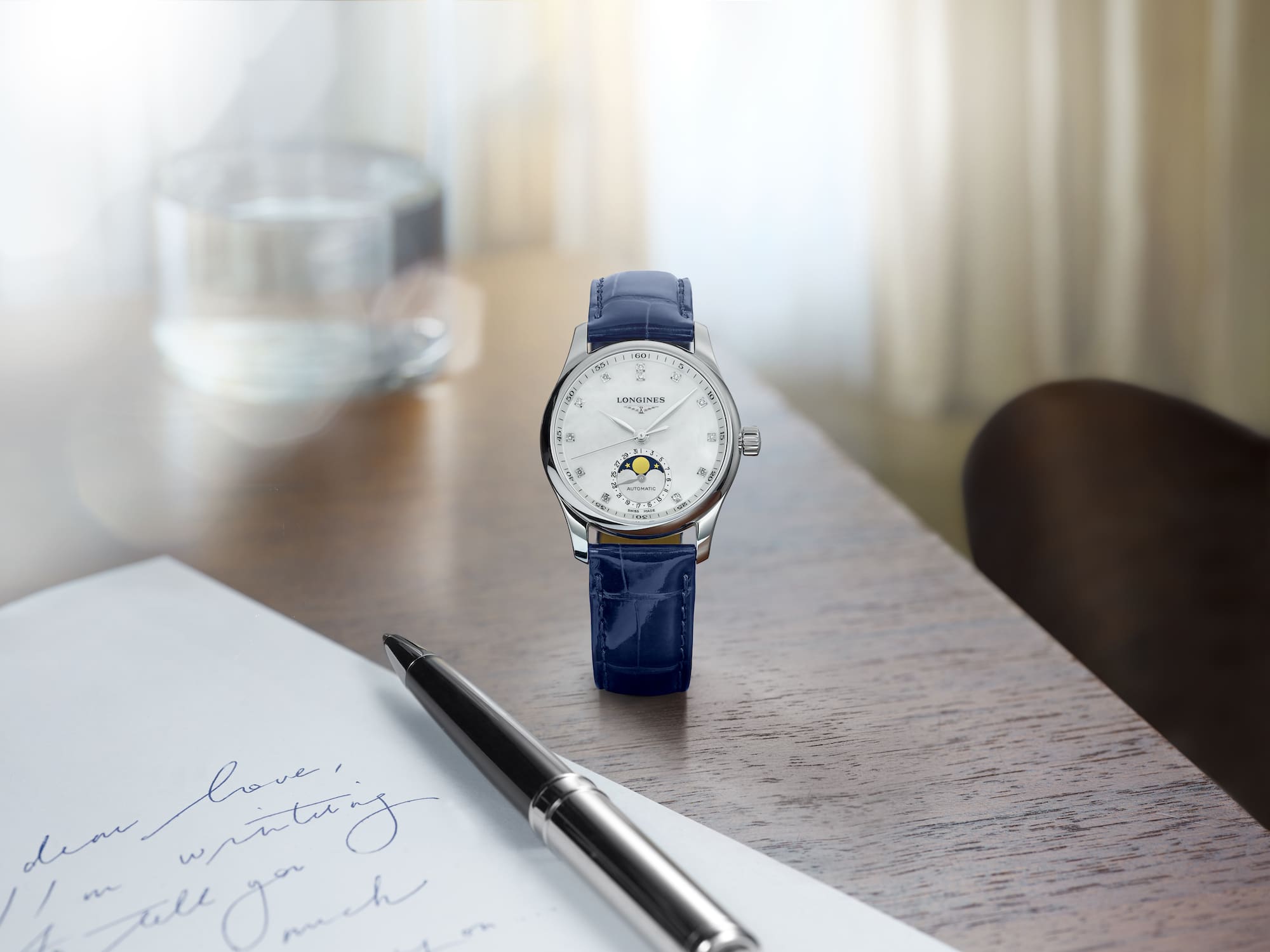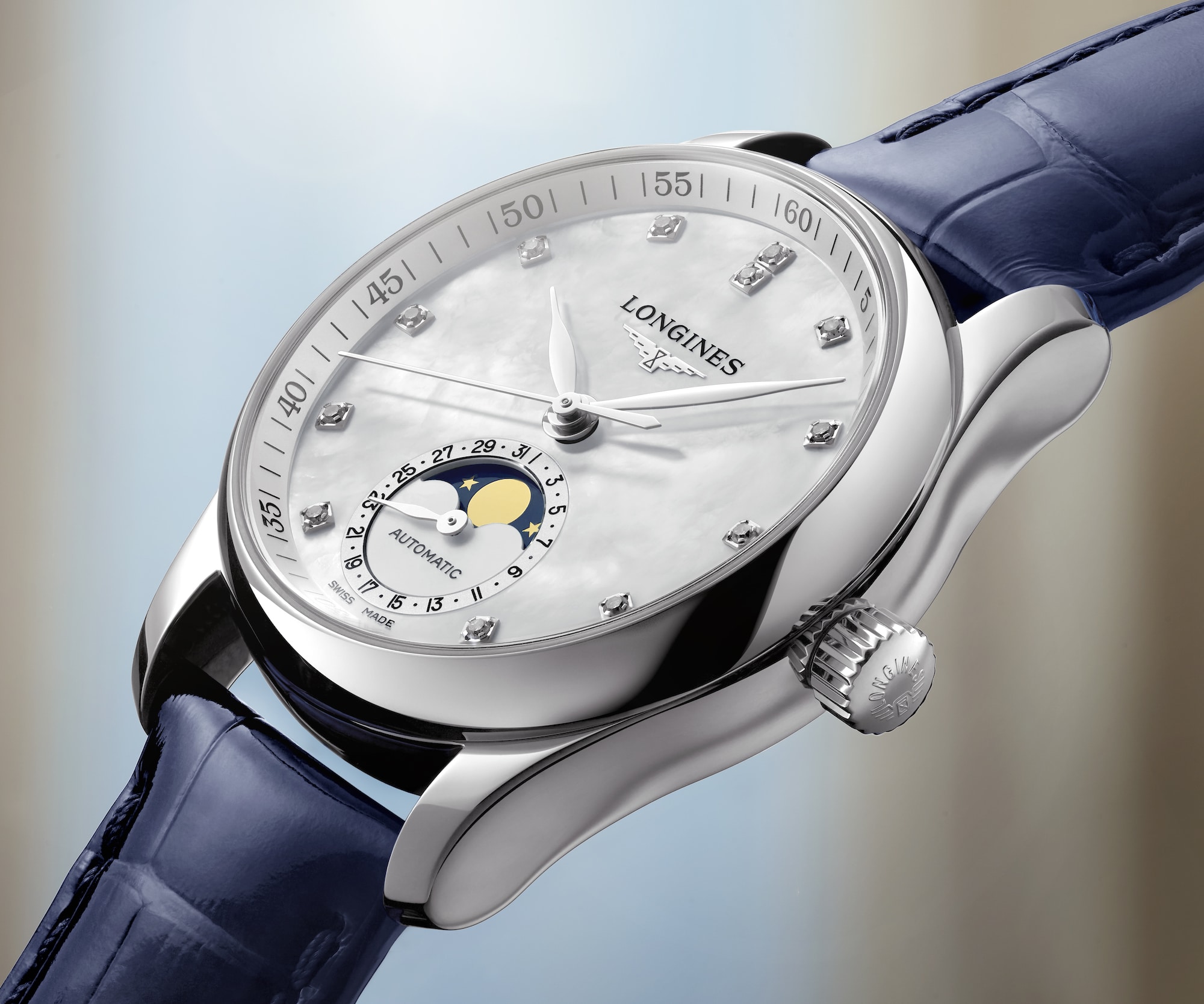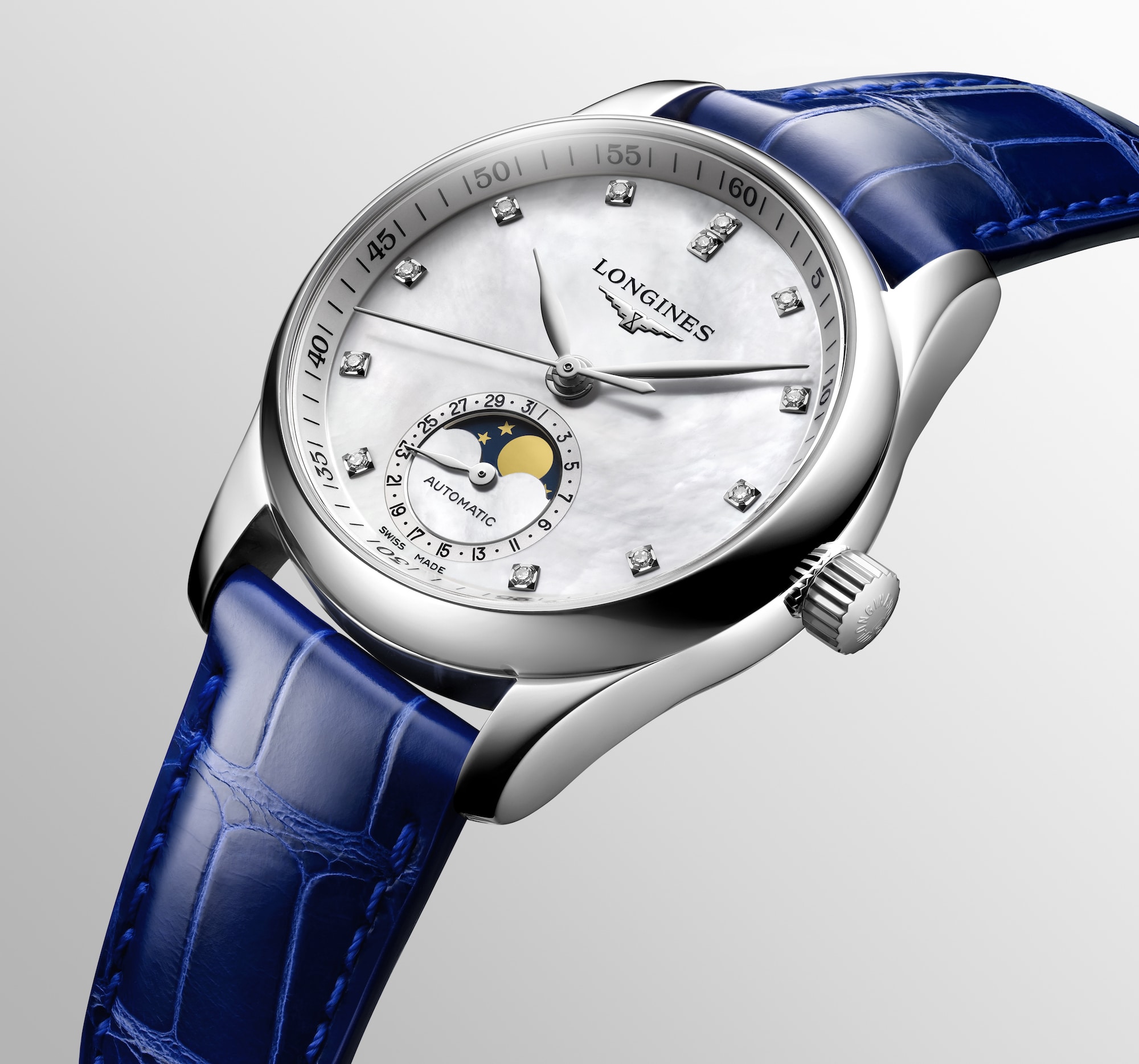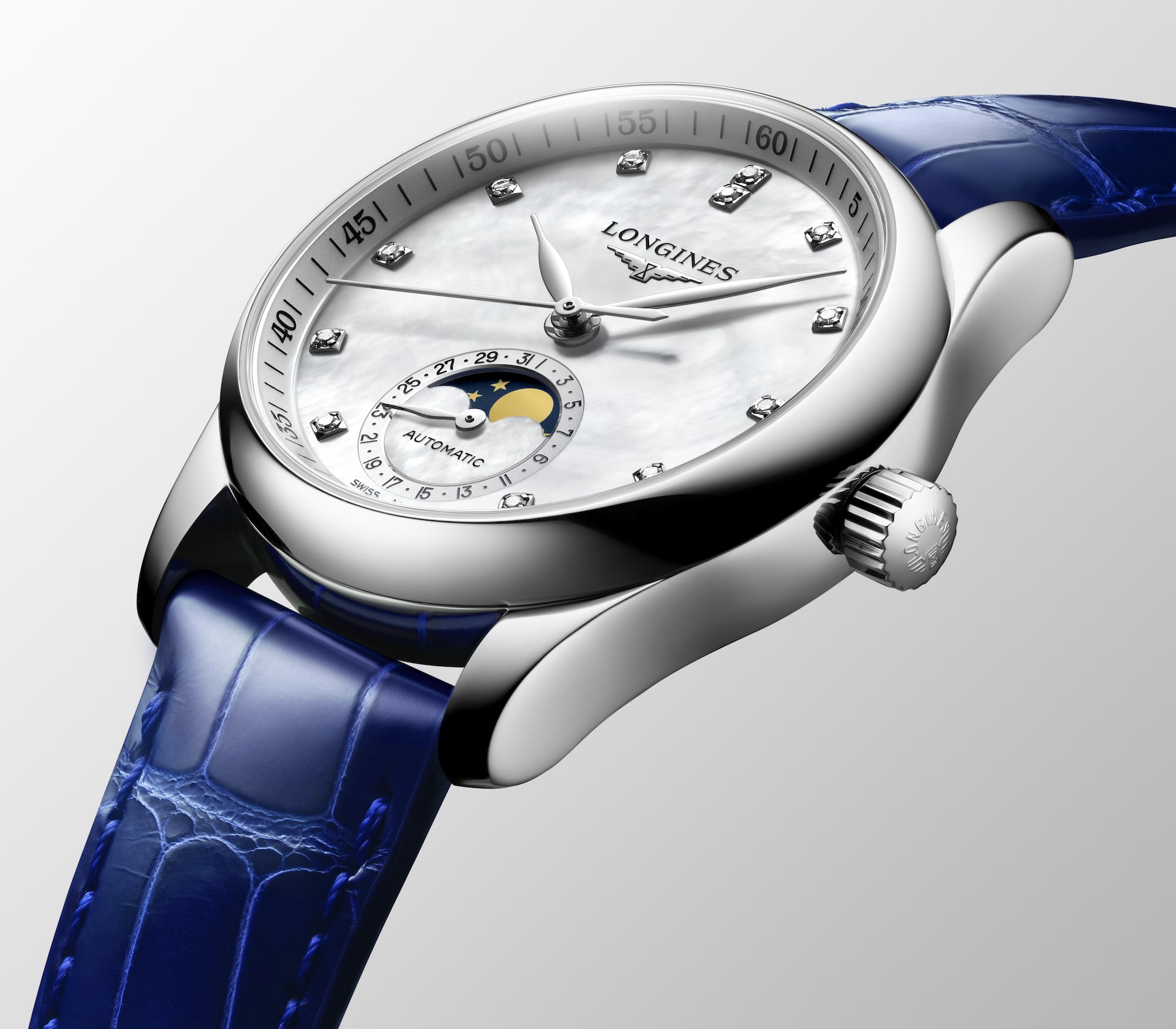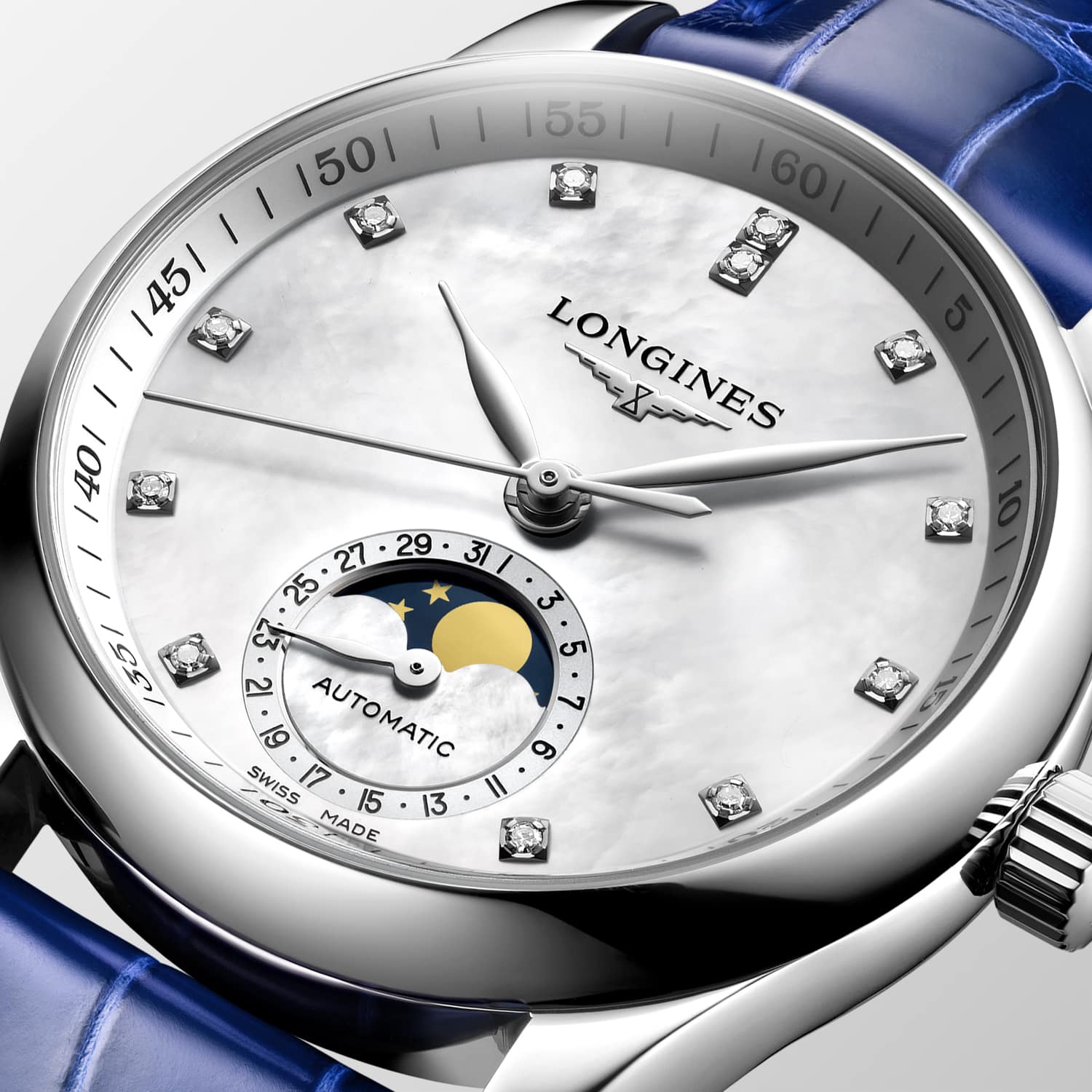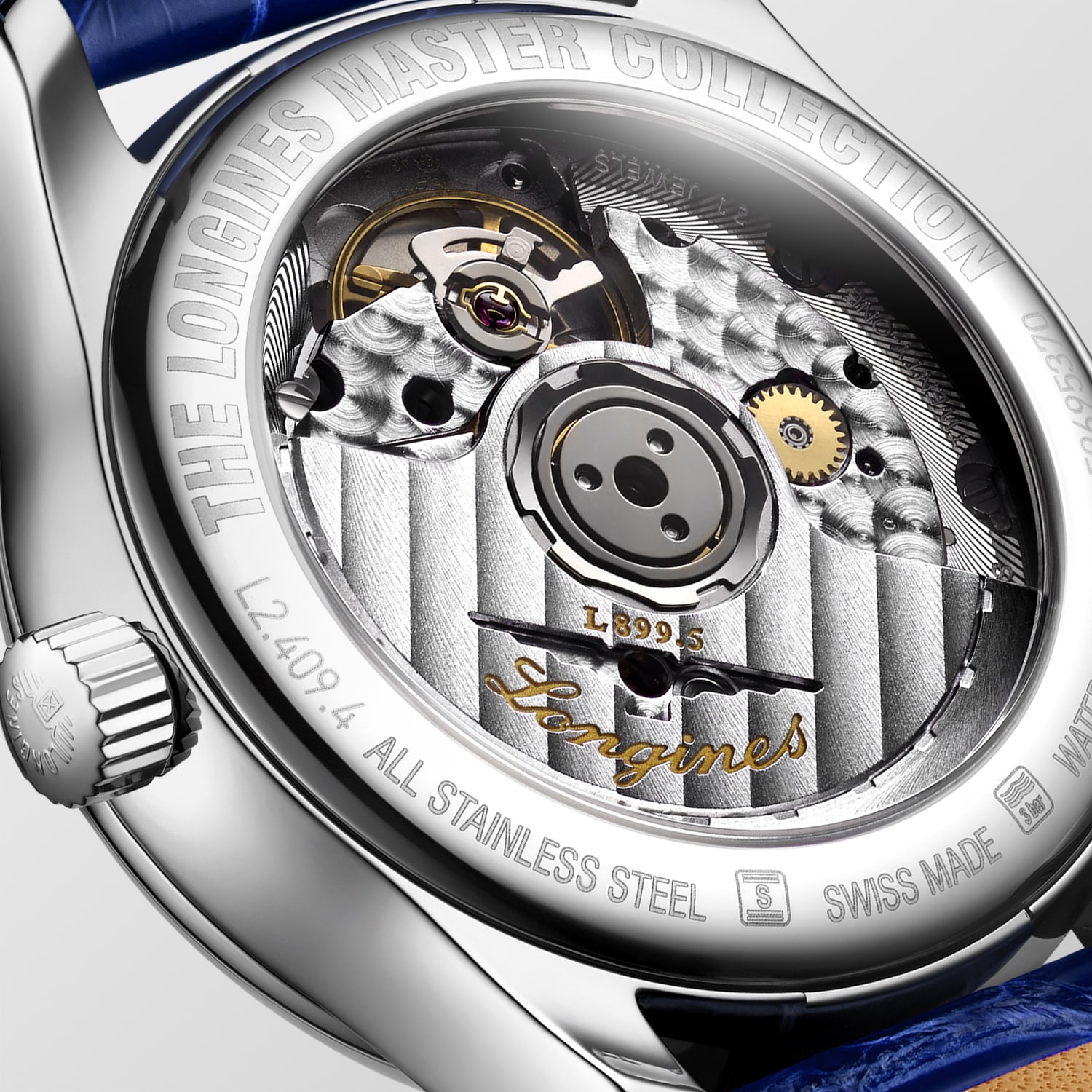 The Longines Master Collection L2.409.4.87.2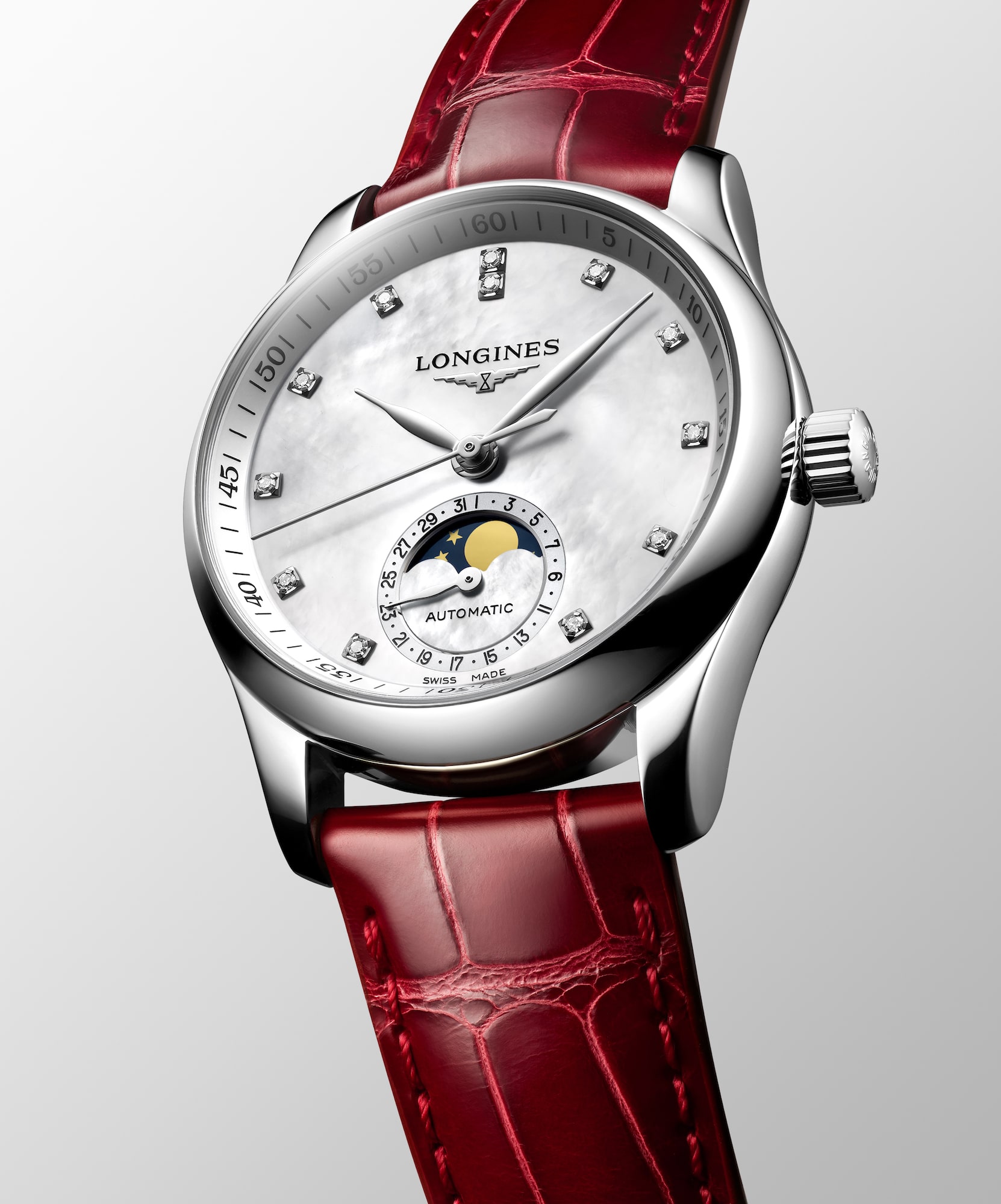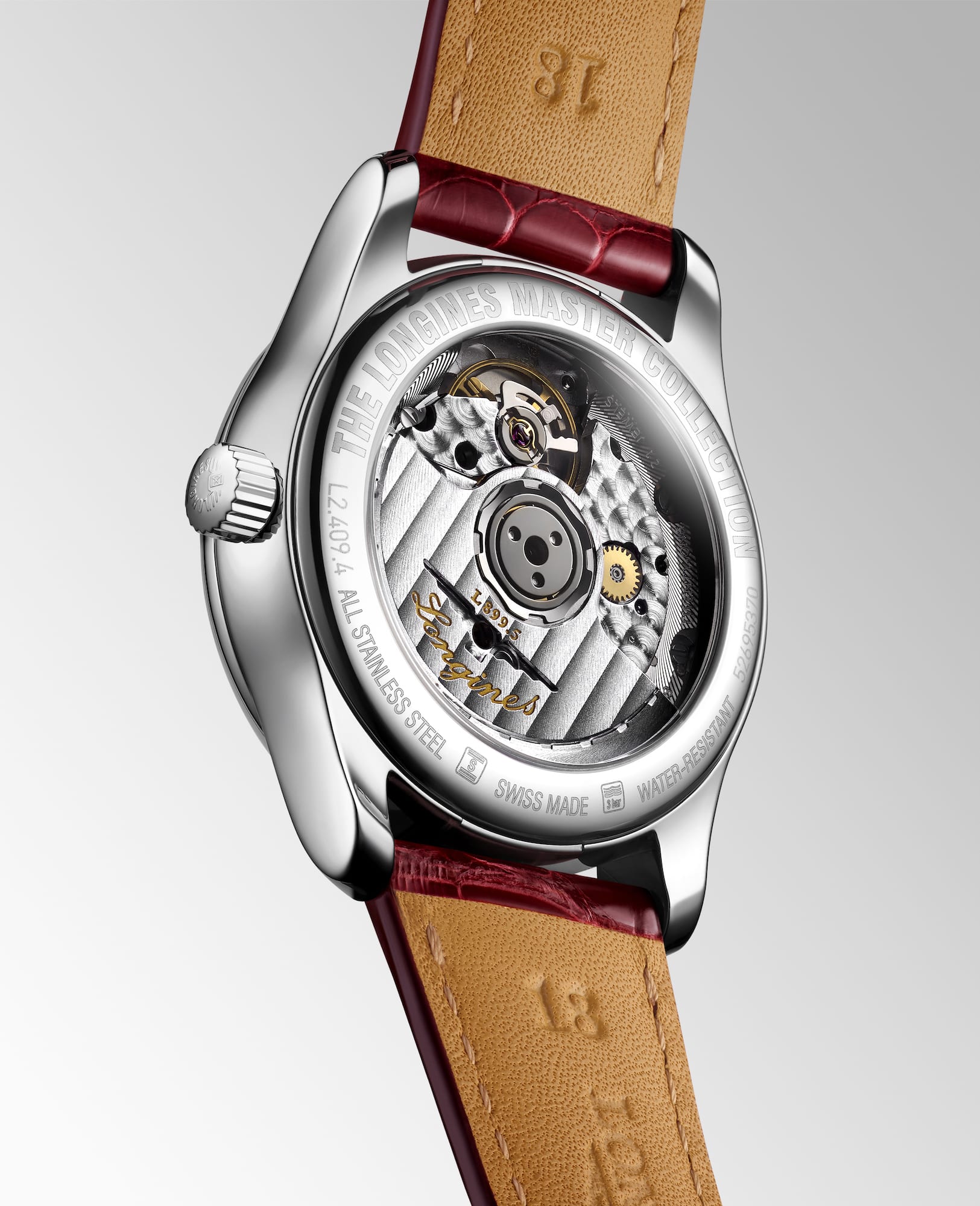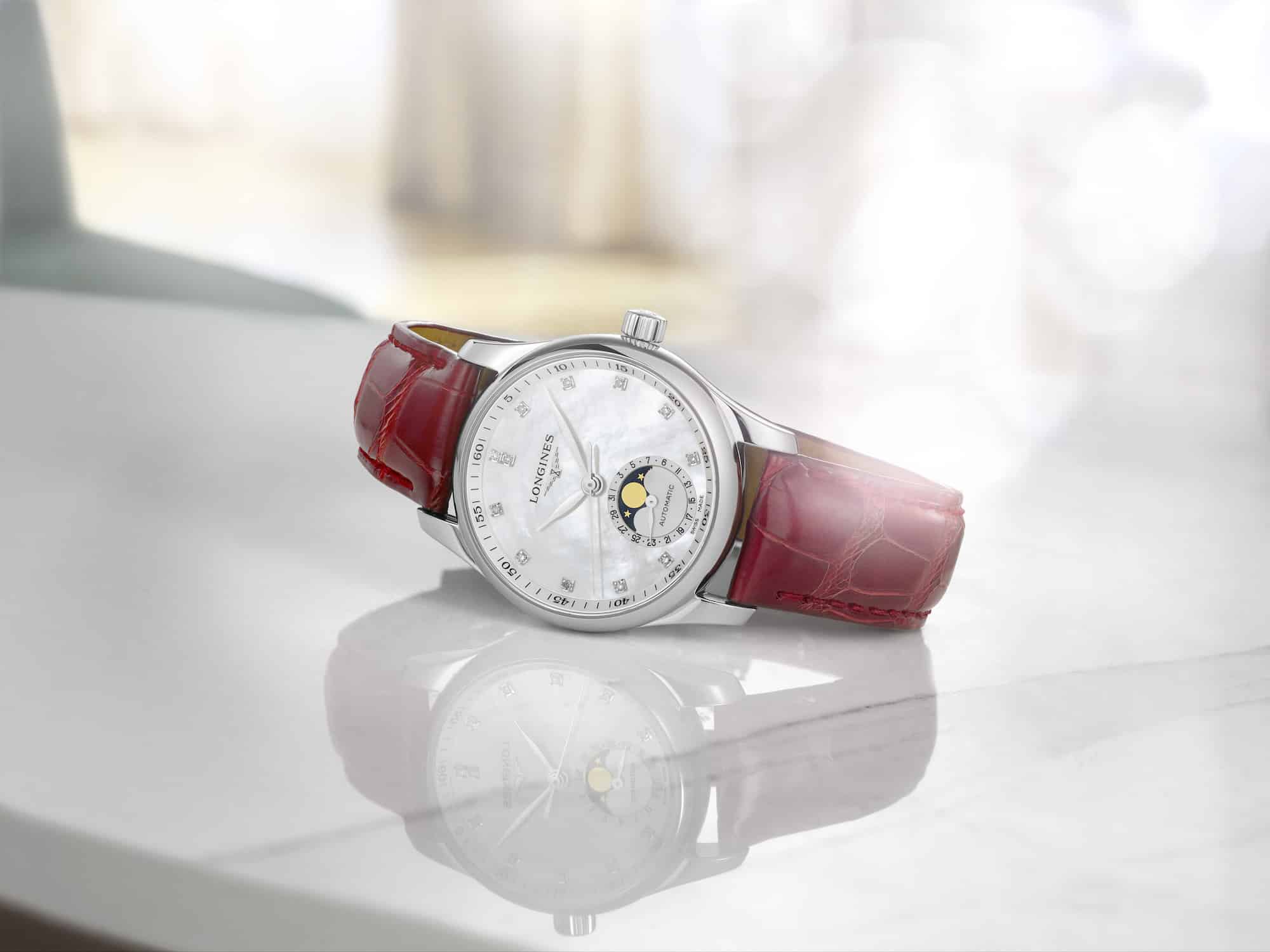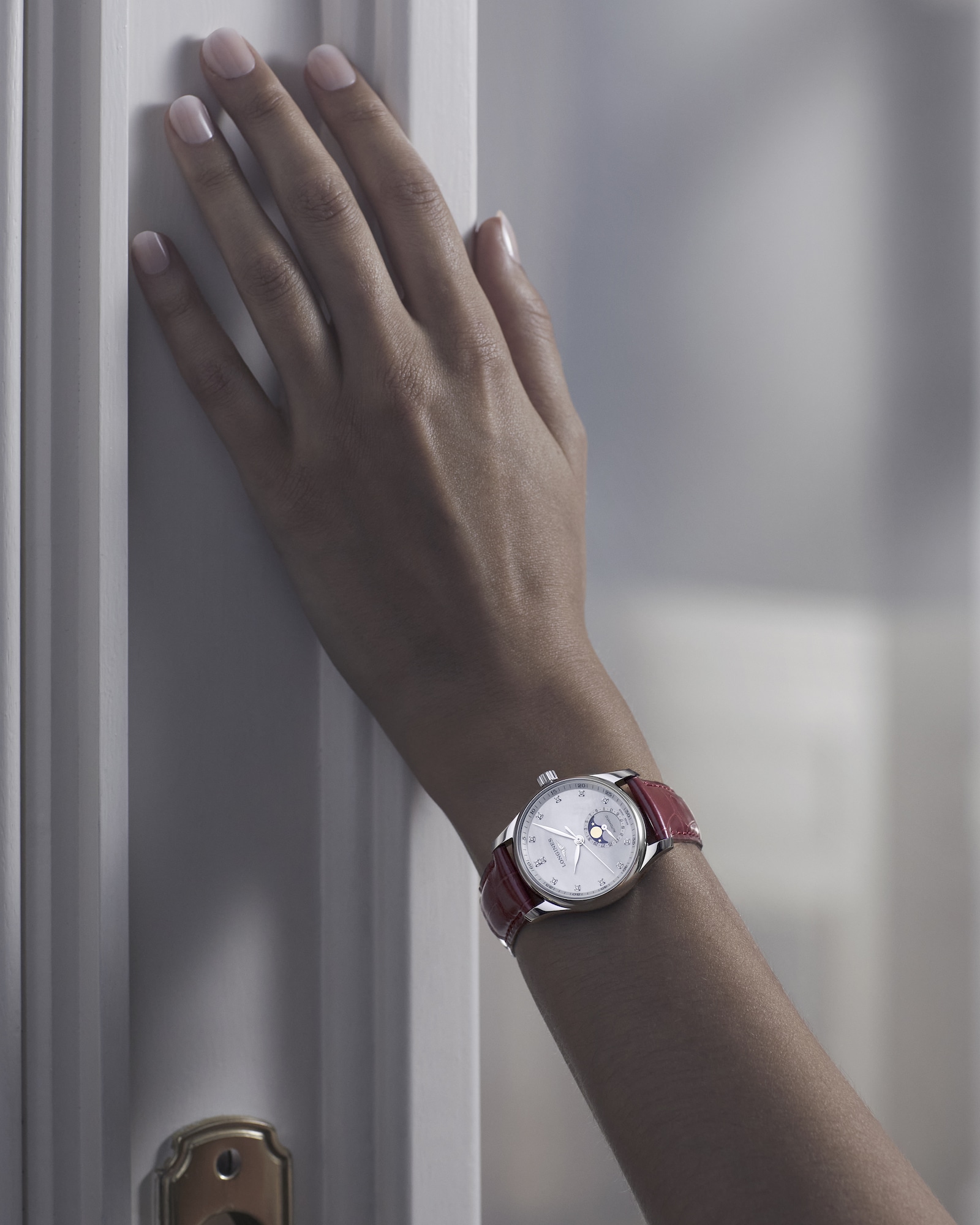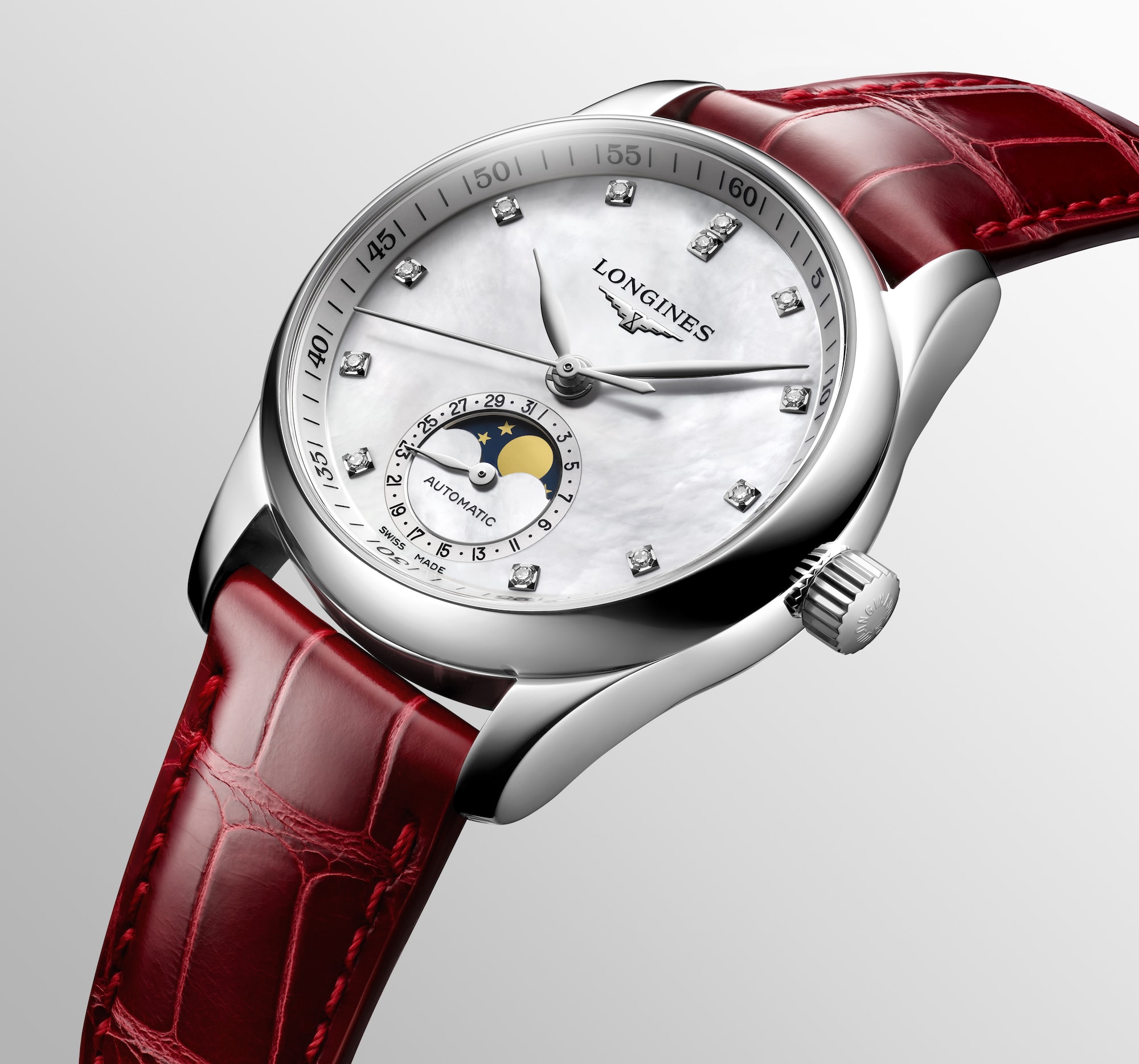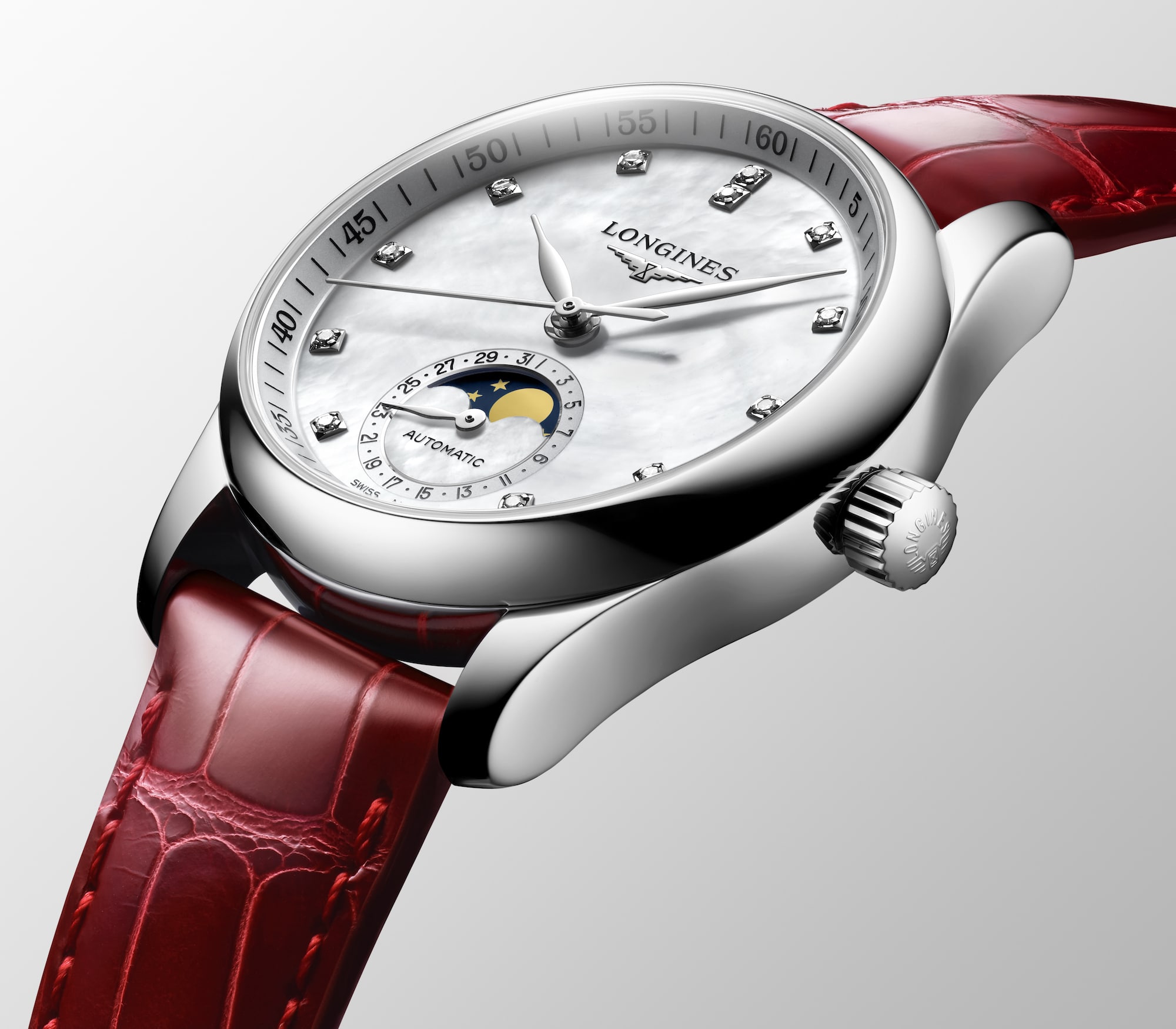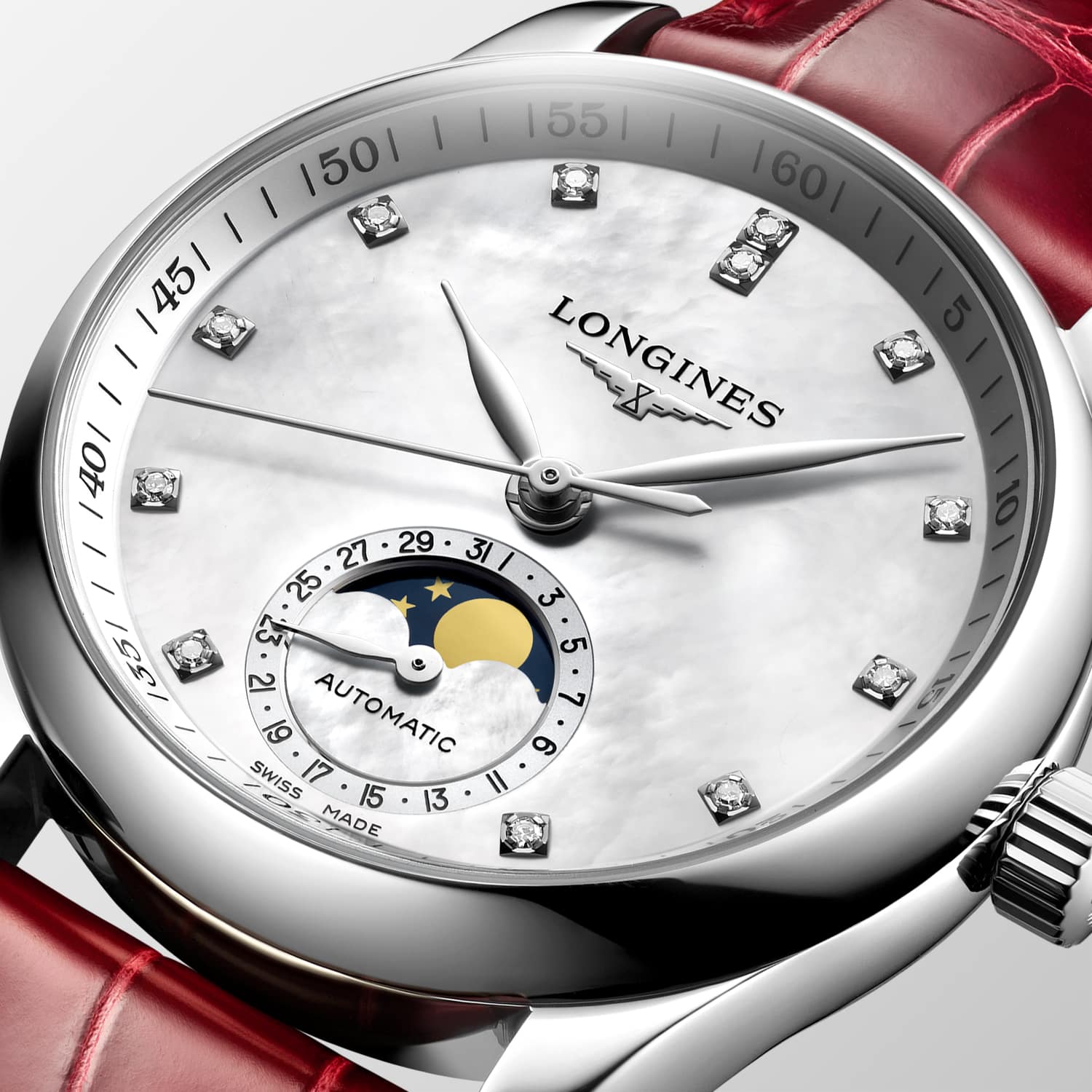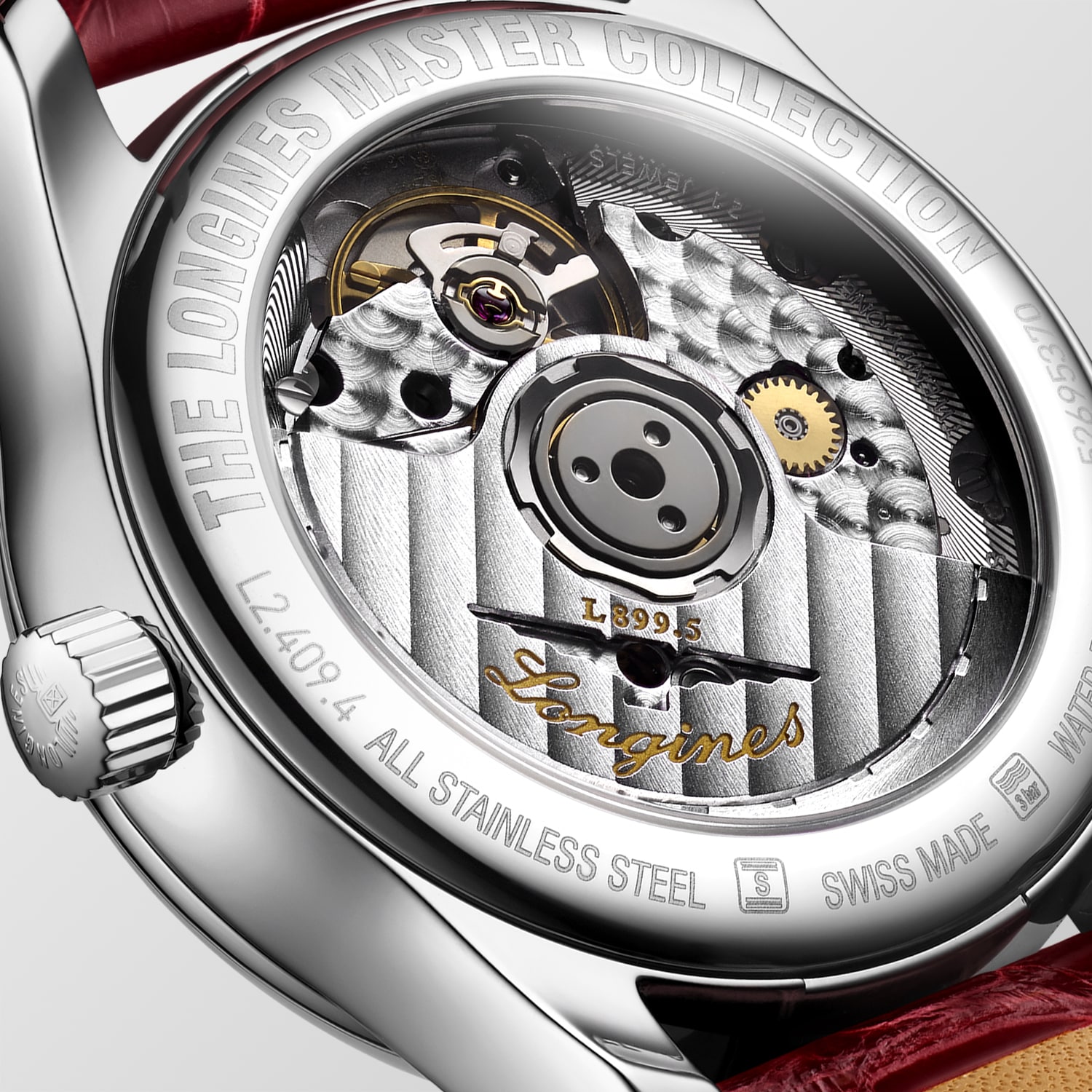 The Longines Master Collection L2.409.4.87.4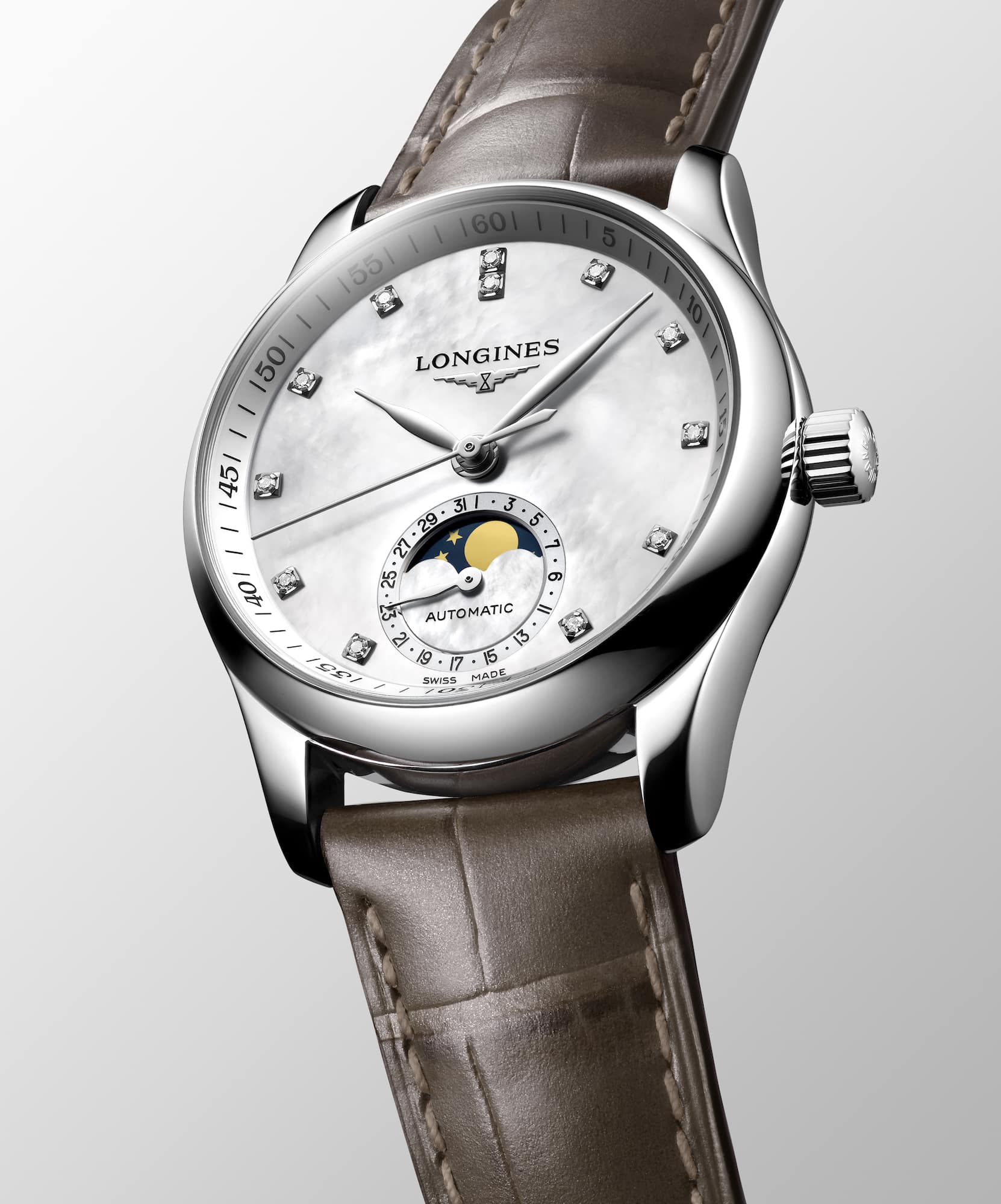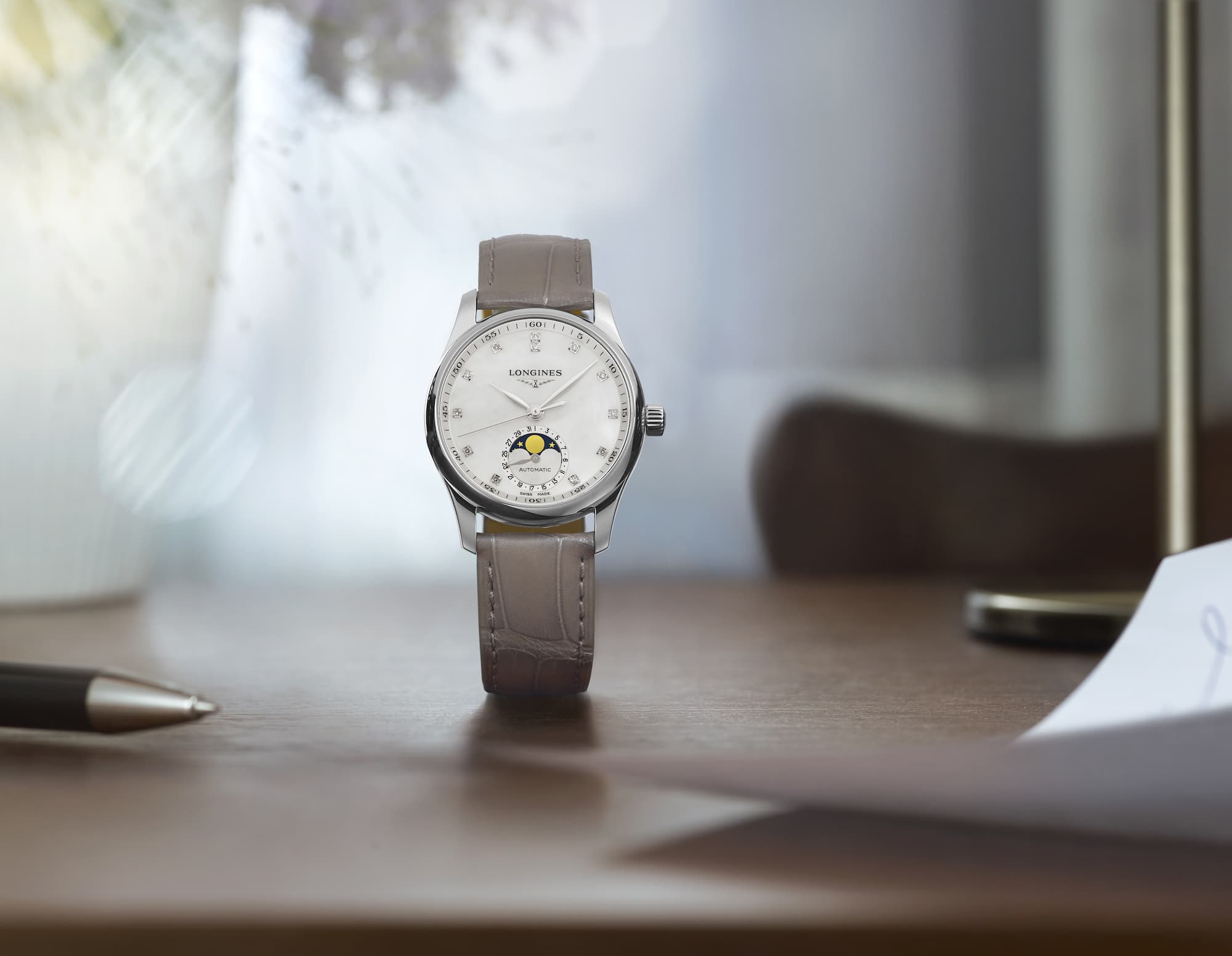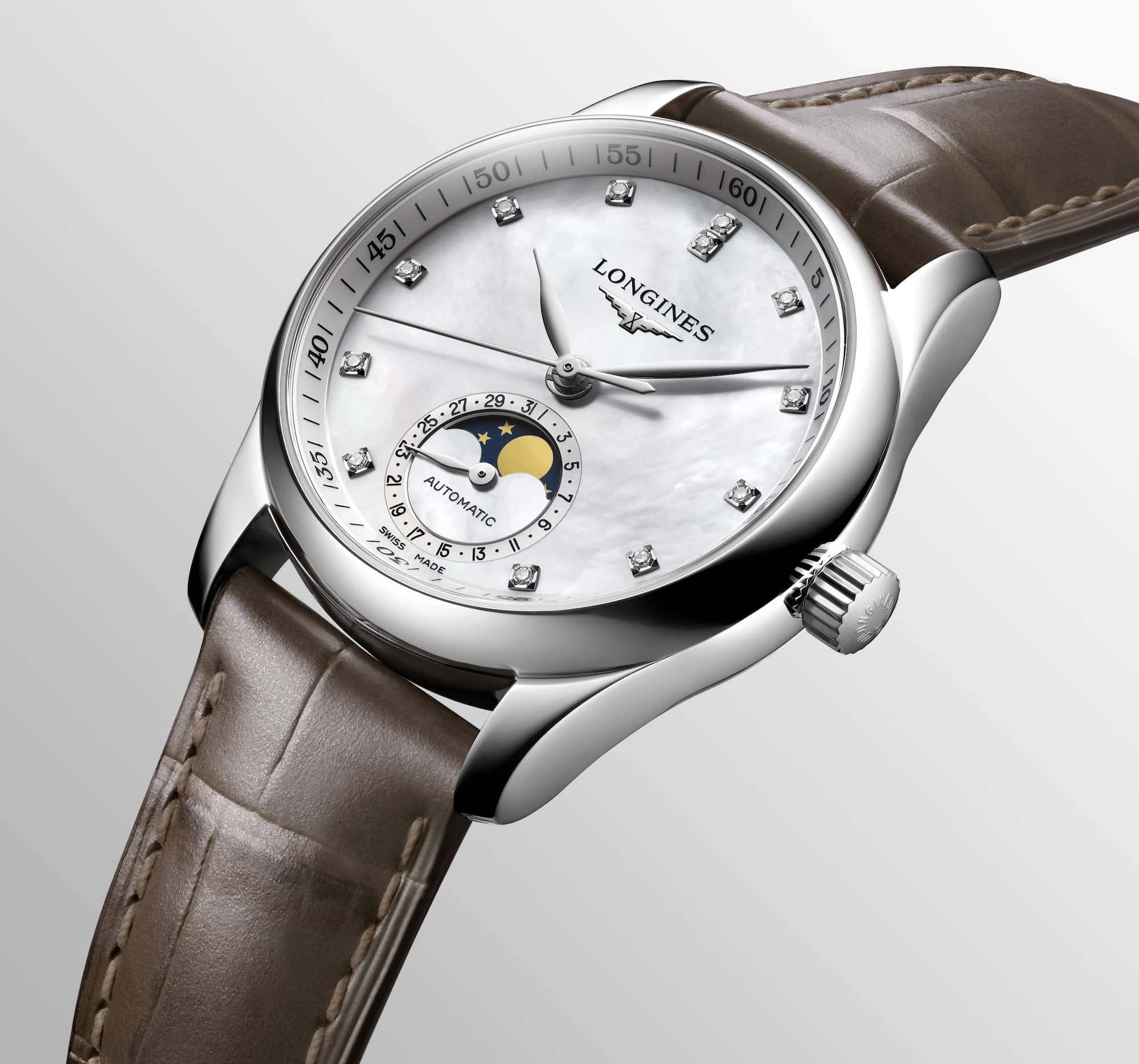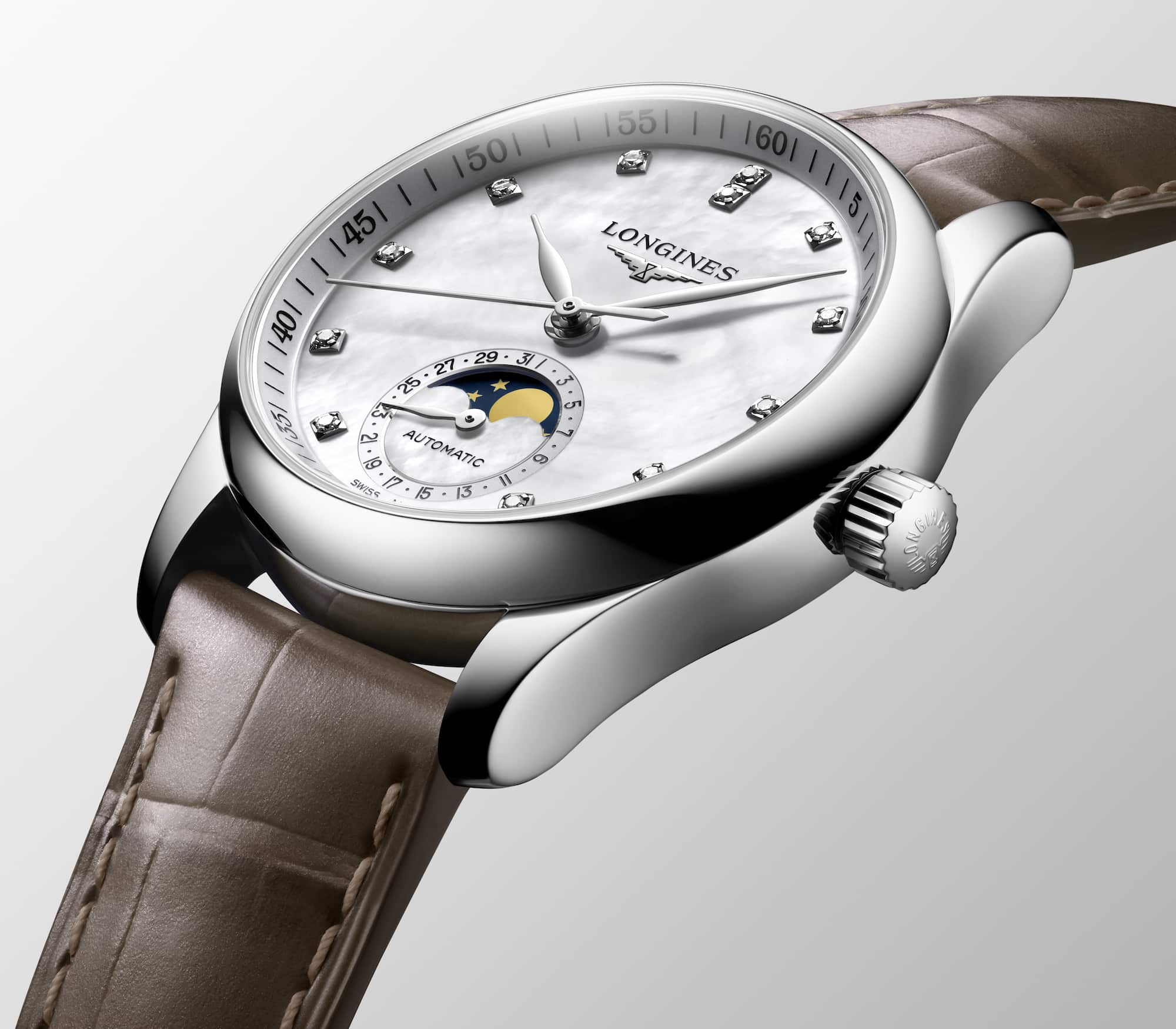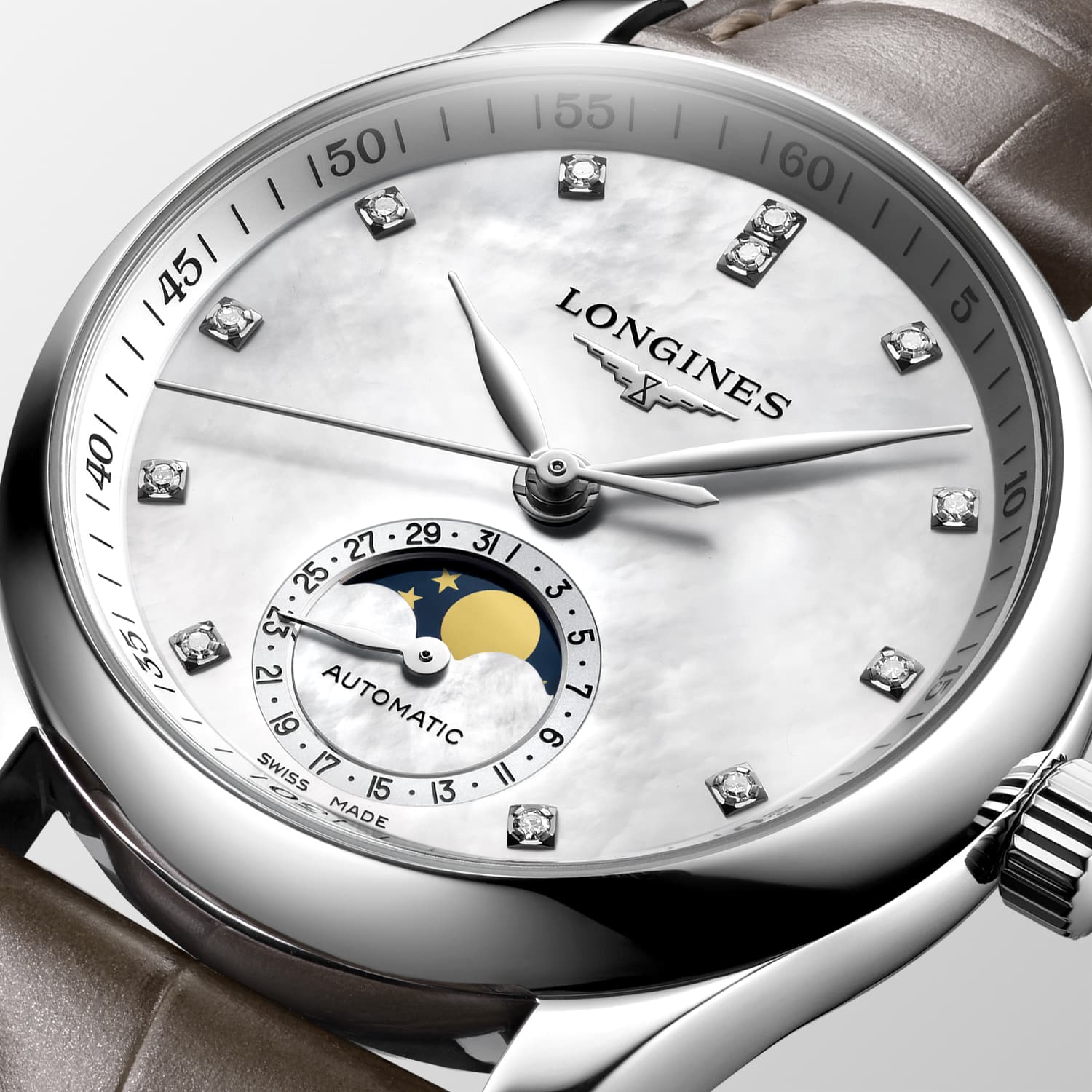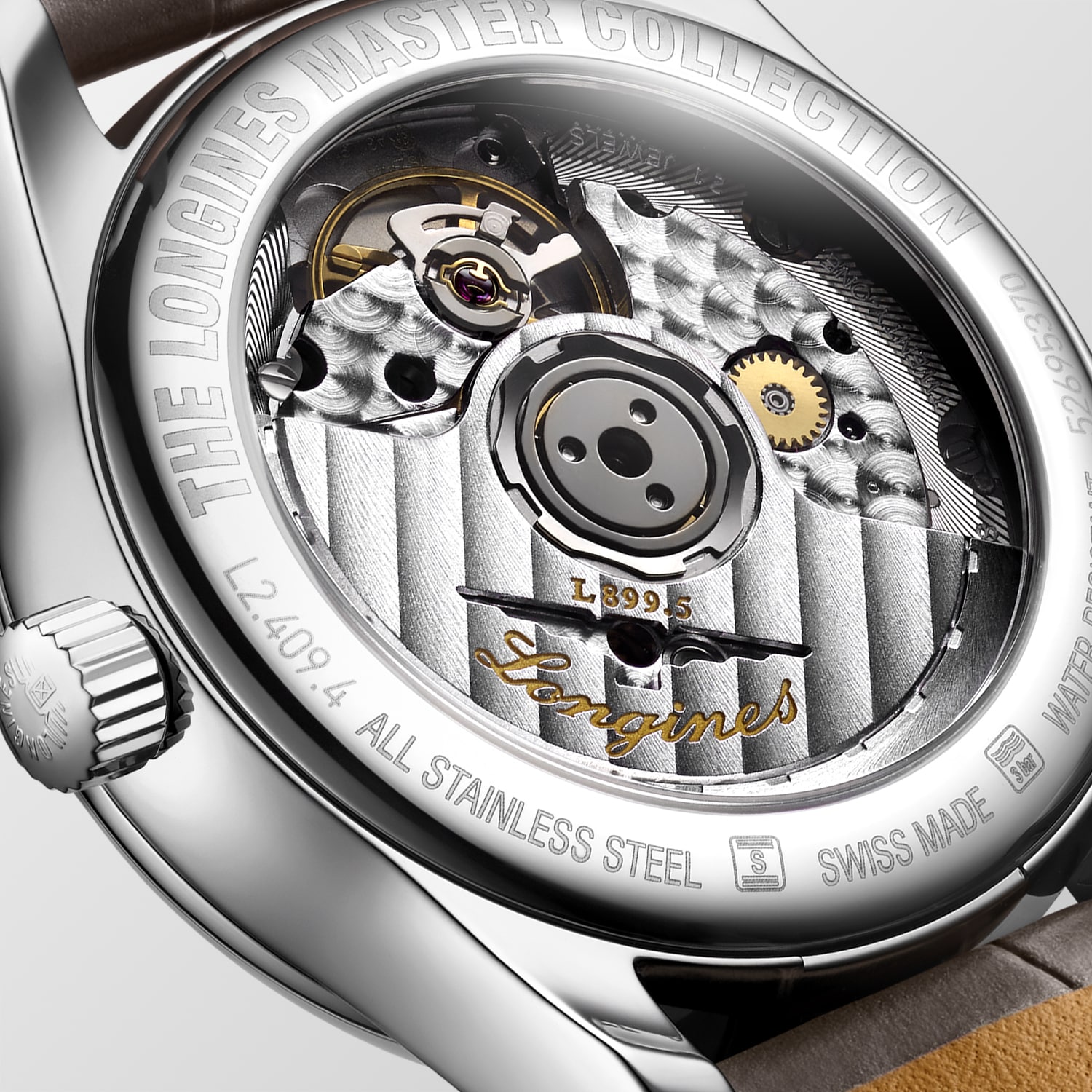 The Longines Master Collection L2.409.4.87.6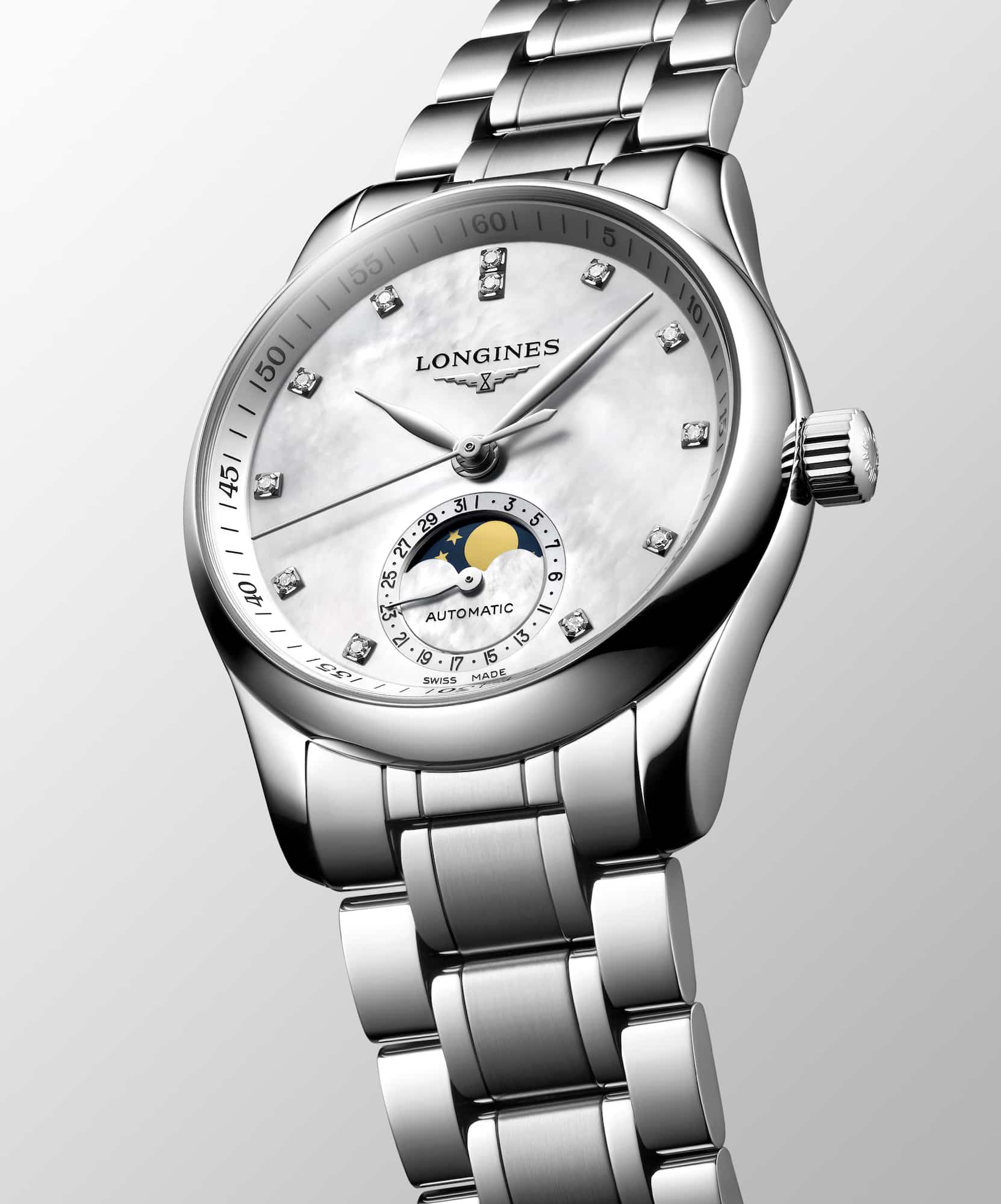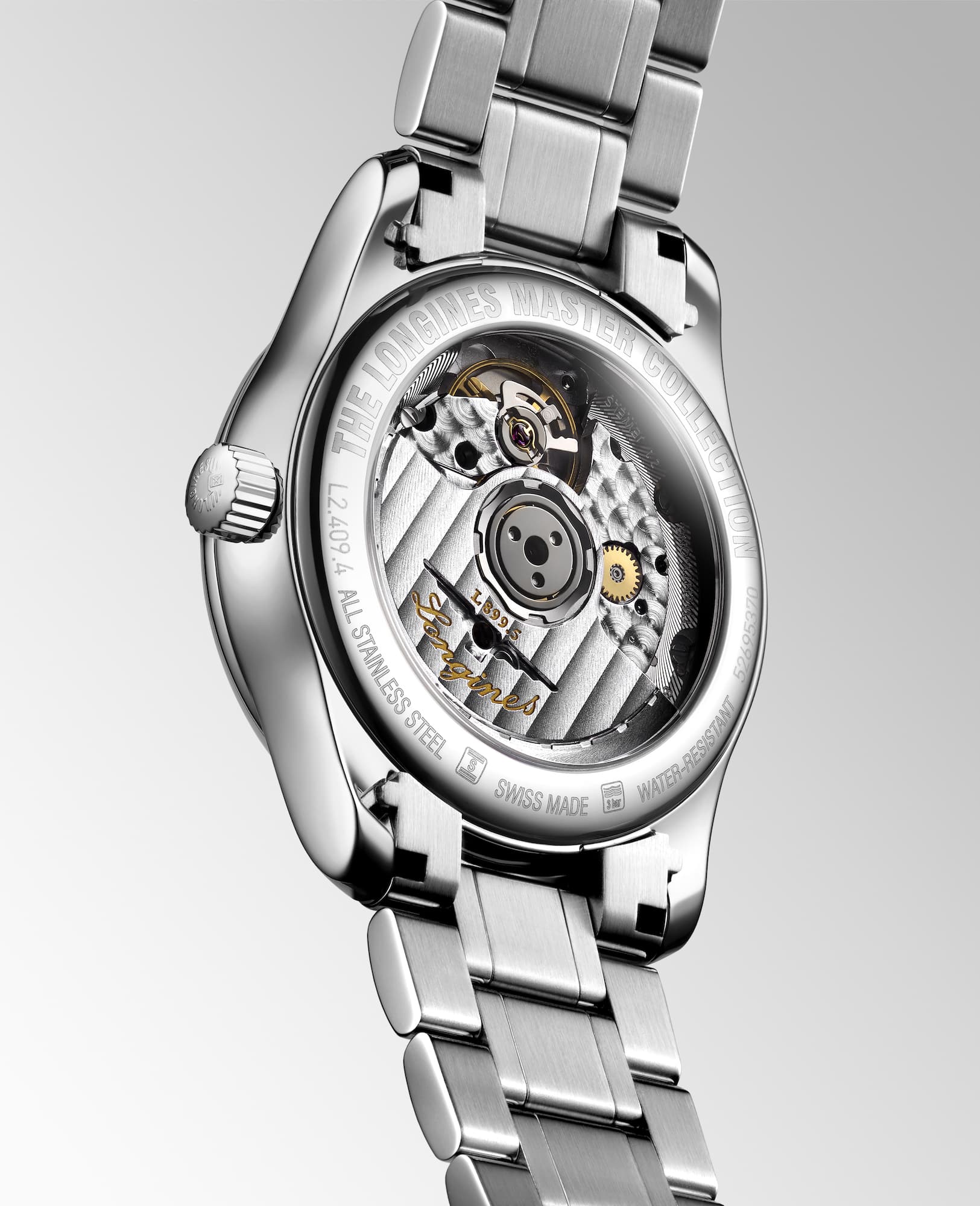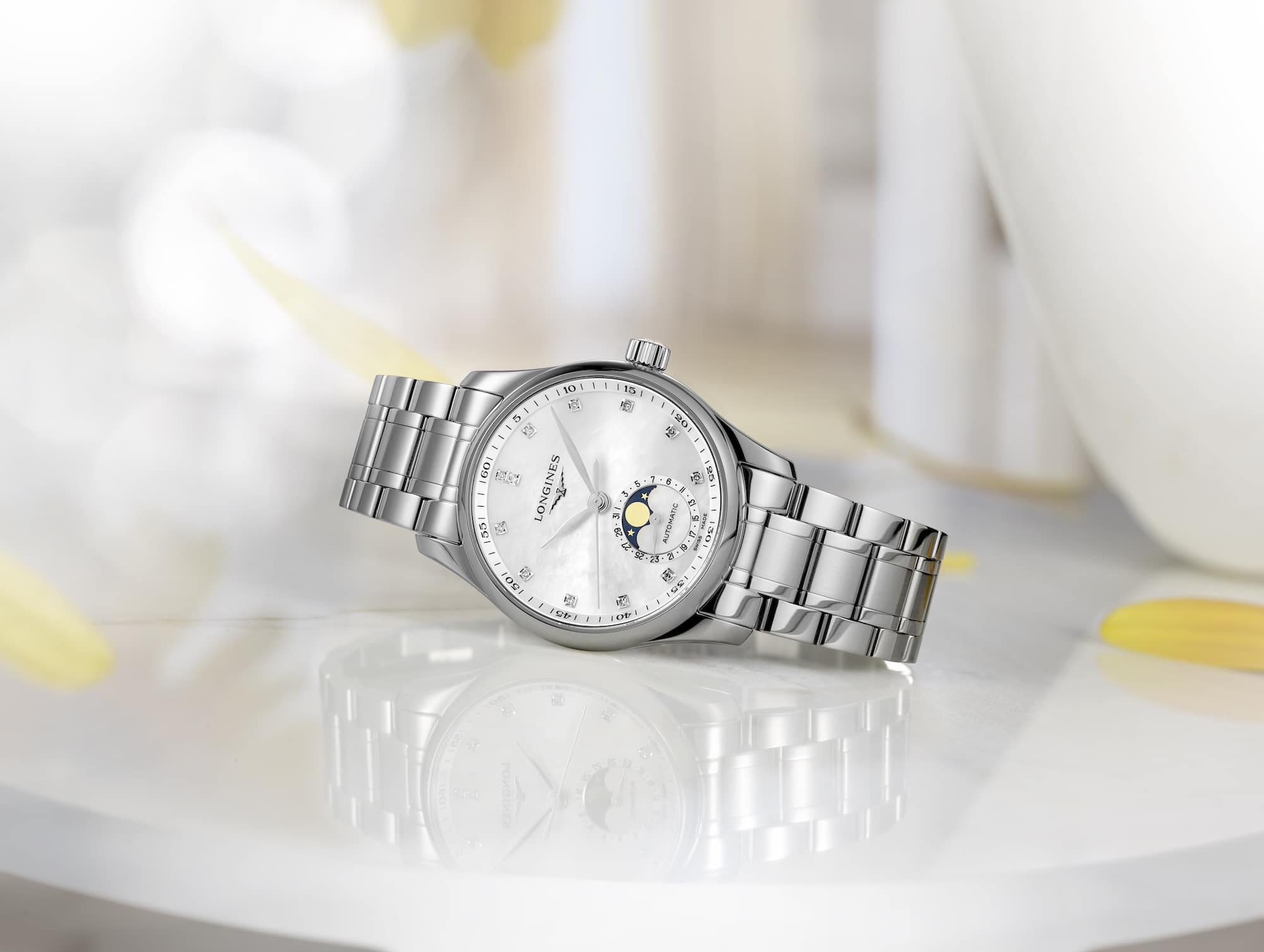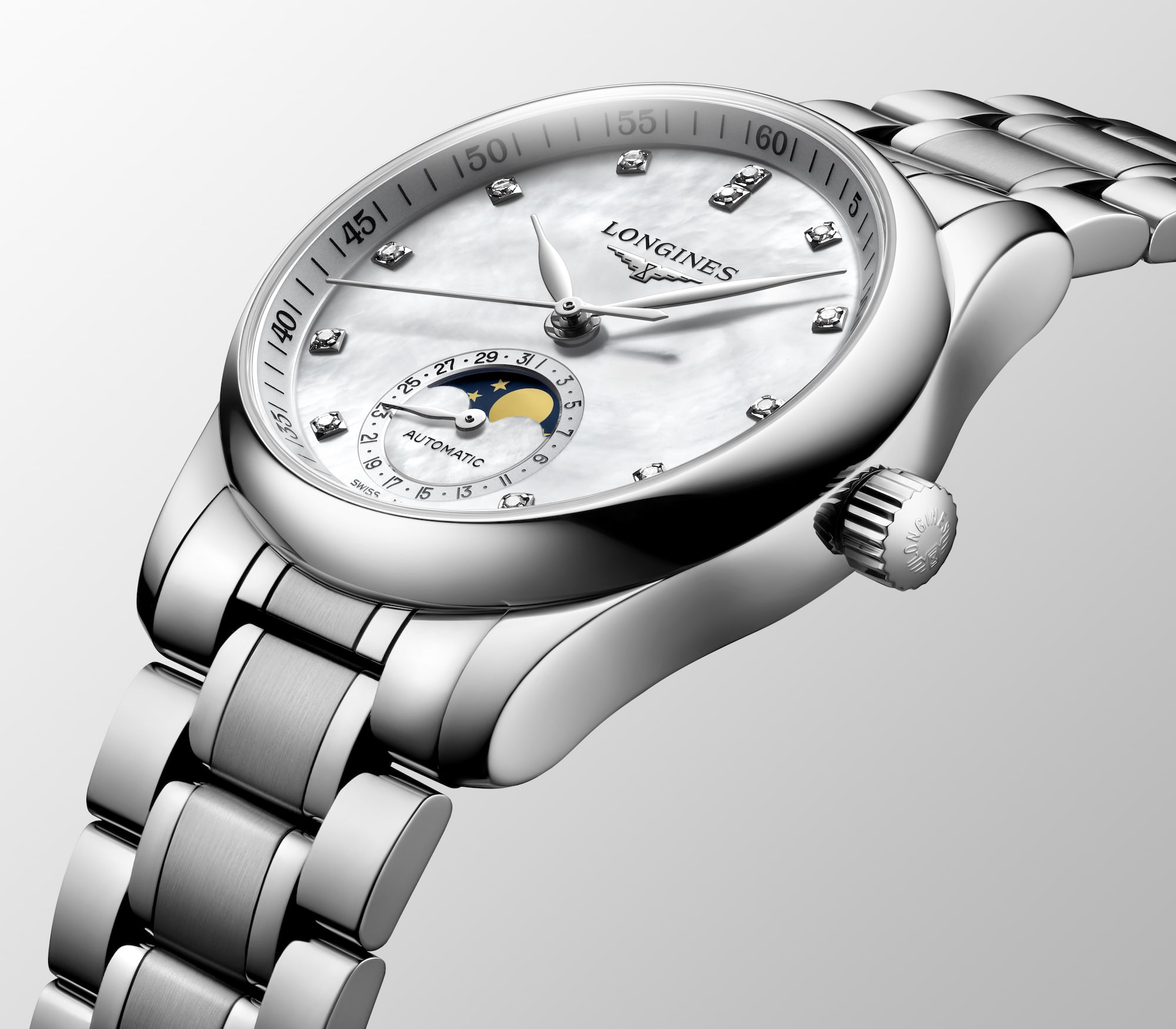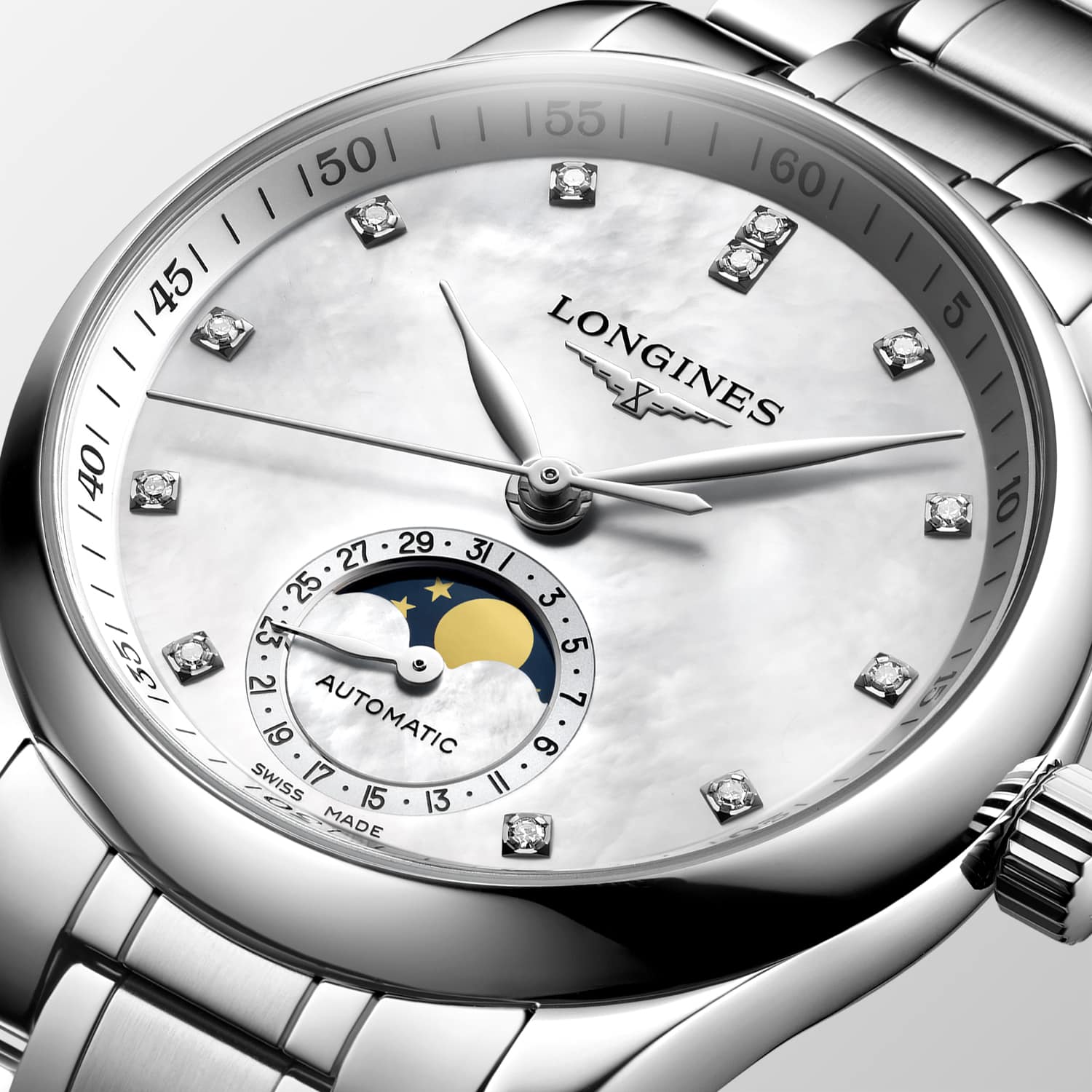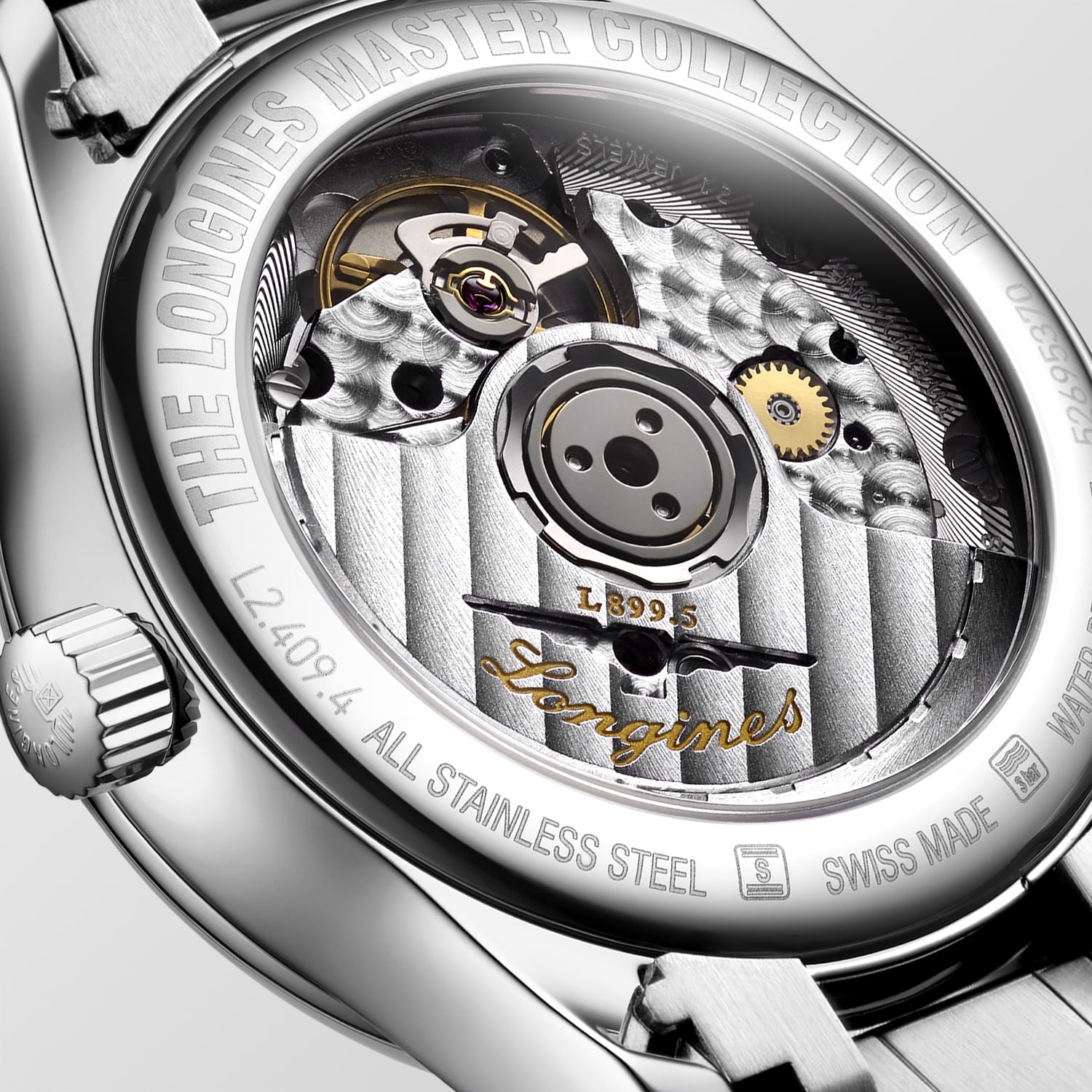 El movimiento de calibre exclusivo automático L.899.5, que puede verse a través de un cristal de zafiro, está equipado con una espiral de silicio, a la vez ligera, antimagnética, resistente, inoxidable y sin que le afecte la dilatación térmica. Como garantía de su fiabilidad se ofrece una garantía de 5 años para estos nuevos relojes.
En la cara visible, la esfera de nácar no esconde la sutileza que desprenden los índices de diamantes. También está disponible en azul con efectos rayos de sol, y los puristas sabrán apreciar el ya clásico imprescindible plateado «grano de cebada», emblemático de The Longines Master Collection.
Estos nuevos modelos buscan decorar la muñeca de una mujer enérgica y de carácter asertivo. Es todo un privilegio poder ofrecerles la luna. Para ello es necesario un corazón de piedra de alta tecnología, que lata al ritmo de la elegancia y la feminidad respetando la tradición relojera más pura.
Características técnicas de los The Longines Master Collection
NÚMEROS DE REFERENCIA
L2.409.4.78.3/6
L2.409.4.87.0/2/4/6
L2.409.4.97.0/6
CALIBRE
Movimiento mecánico con cuerda automática
Calibre L899 (ETA A31.L91)
111⁄2 líneas, 21 rubíes, 25'200 alternancias por hora
Con espiral de silicio
Reserva de marcha de casi 72 horas
FUNCIONES
Horas, minutos, segundos, fases de la luna y fecha indicados mediante una aguja a las 6
CAJA
34 mm de diámetro, 11,10 mm de grosor
Redonda, de acero inoxidable
Cristal de zafiro con tratamiento de capas antirreflejos en partes superior e inferior
Fondo transparente
ESFERAS
Plateado «grano de cebada», números árabes pintados
Nácar blanco, 12 índices de diamantes
Azul con efectos rayos de sol, 12 índices de diamante
AGUJAS
Acero azulado, bañadas en rodio y pulidas
ESTANQUEIDAD
Hasta 3 bar (30 metros)
CORREA
Cuero marrón, rojo, azul o topo con triple cierre desplegable de seguridad y mecanismo de apertura mediante pulsador
Acero inoxidable con triple cierre desplegable de seguridad y mecanismo de apertura mediante pulsador
PRECIOS
– L2.409.4.78.3: 2.210 euros
– L2.409.4.78.6: 2.210 euros
– L2.409.4.87.0: 2.610 euros
– L2.409.4.87.2: 2.610 euros
– L2.409.4.87.4: 2.610 euros
– L2.409.4.87.6: 2.610 euros